One last gift under the Christmas Tree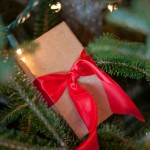 After much anticipation and preparation…the holidays are over. Already? I was just starting to enjoy myself! I don't know about you, but there's a bit of let down when the rolls of red-and-green wrapping paper are tucked back into the closet, the last few sugar cookies have gone stale and the Christmas tree–with its multicolored lights and glittery strands of tinsel–no longer brightens the grey of winter.
Have you ever come across one last gift? Something tucked far back under the tree that was overlooked? No matter what's in the package, the unexpected discovery makes this last present extras special. Well, I have one last gift for my readers!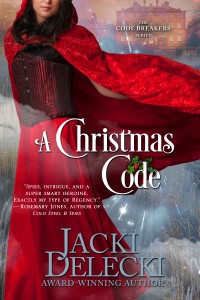 A Christmas Code, book 2 in my Regency romantic suspense story, is FREE for a limited time at most online retailers. (Amazon doesn't have a free pricing option so if you read on a Kindle, contact my assistant at mariaconnor@msn.com to request a mobi version).
Download A Christmas Code today and enjoy the holidays just a bit longer!
BN Nook | iBooks | Kobo | Google Play