The Latest from Jacki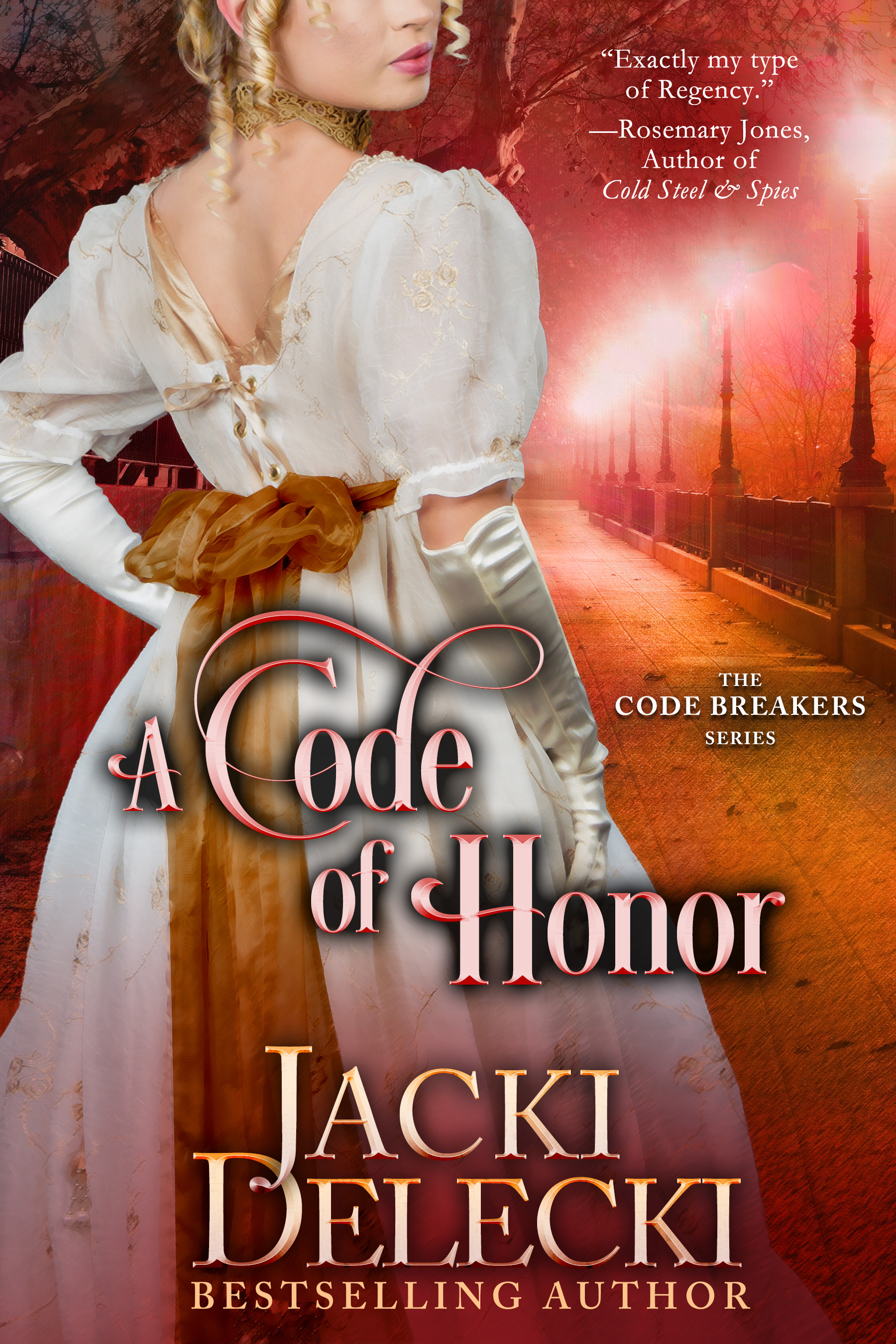 A Code of Honor
Book 6: The Code Breakers Series
How can the Honorable John Bonnington maintain his self-respect as a gentleman if he's prohibited from continuing the family tradition of battling Napoleon's invasion into England?
Obligated to redeem her family's good name by making a respectable match following her sister's elopement, Lady Abigail is determined to find some way to continue her scandalous pursuit of higher education.
Can love teach them that honor and knowledge come in many forms?