A Code of Honor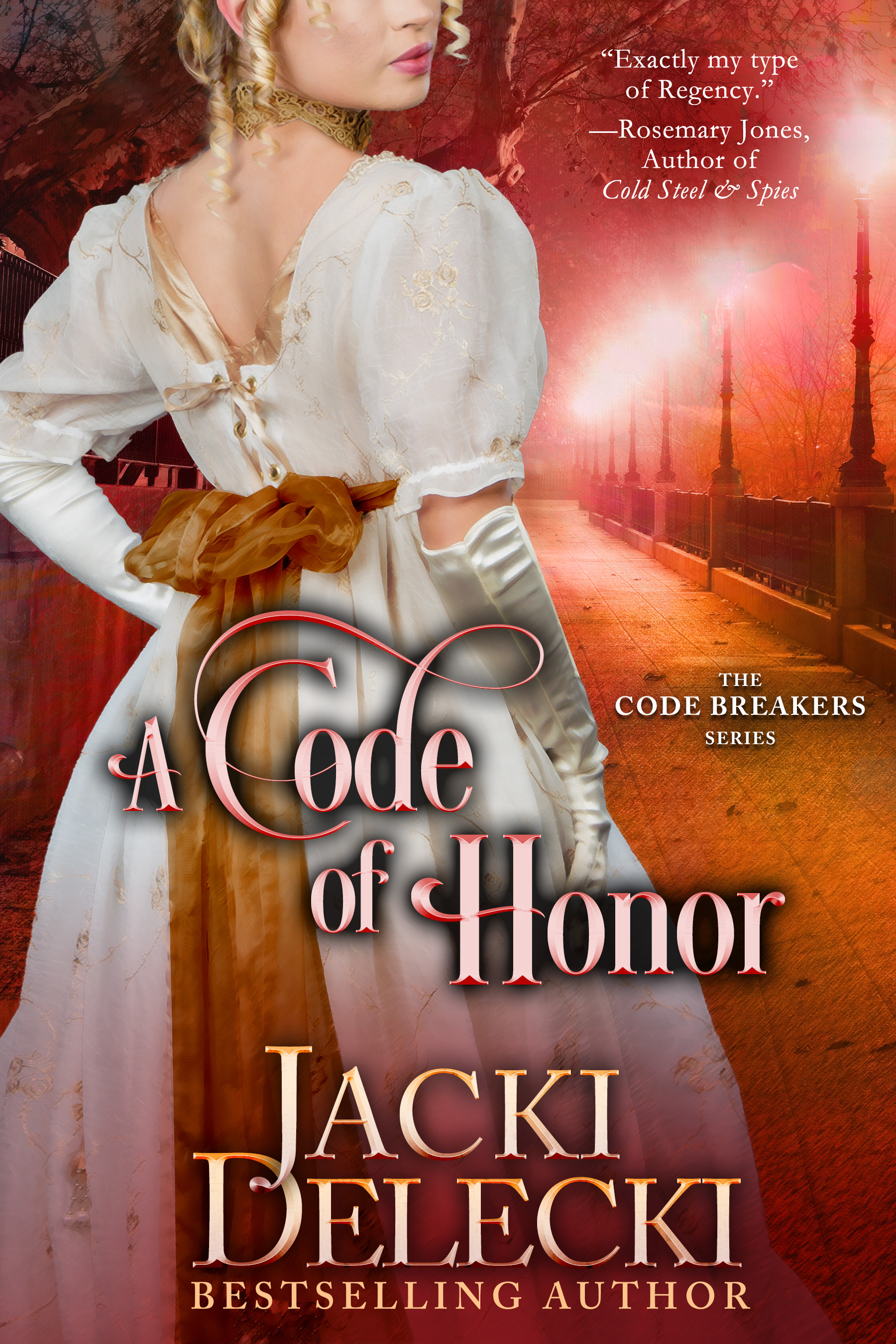 Book 6: Code Breaker Series
Duty before desire…honor before truth.
Lady Abigail Lyon wants an education, not a husband. With her family's social standing jeopardized by her sister's scandalous elopement, Abbie no longer has the luxury of pursuing her aspirations ahead of the wellbeing of her parents and siblings. A respectable match would redeem her family's besmirched reputation, although surely none of the ton's eligible bachelors count curiosity as a desirable trait in a wife. Abbie finds herself confronting an offer that may be too good to be true.
Jack Bonnington is a rake turned spy, recruited by the Crown to ferret out a traitor. To provide a cover for his mission, he must pursue the very brilliant and beautiful Lady Abigail. The ruse takes a dangerous turn when they discover their secret is at risk of being exposed. Is the heightened passion a pretense or a prelude to something more dangerous?
Can a man bound by honor to his country and a woman ensnared by duty to her family accomplish an impossible mission that gives them the freedom to love and live as they choose?