We have a winner for A CODE OF LOVE audiobook!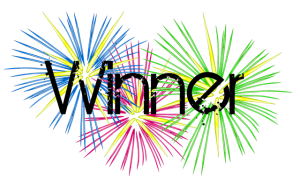 I had a great response to the contest offering an audiobook version of A CODE OF LOVE and want to thank everyone who entered. The randomly selected winner is Chanda Charles Allen. Congratulations, Chanda! Please contact me with your email so I can send your prize.
Remember, you can listen to an audio excerpt from A CODE OF LOVE or view the trailer on my website. The links are listed on my home page.
Thanks for being such great fans!