Valentine's Day Giveaway & Daily Winners
In honor of Valentine's Day and to show how much I love my readers, I'm giving away 14 fabulous prizes every day through February 14! To keep it fun–and not too complicated–here's how the giveaway is going to work:
#1  Visit my Facebook page every day to find the "giveaway graphic." The graphic will be posted every day at 9 a.m. EST and you have 24 hours (until the next day's graphic is posted) to enter. Here's an example (and it also happens to be today's graphic):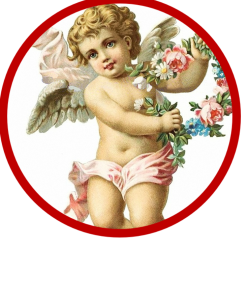 #2   Browse my website to find the giveaway graphic. Here's the link to my site: www.jackidelecki.com 
#3  Once you've found the graphic, send your name and what page you found the graphic on to mariaconnor @ msn.com.
#4 One winner will randomly be selected from those who qualify and announced the following morning when the next "giveaway graphic" is posted on Facebook.
Oh! You want to know what you could win during this hearts-and-roses giveaway? Well, everyday will be a surprise, but each winner will receive a Valentine-themed gift. I hope you'll play along every day and invite your friends to join in the fun!
Good luck!