therapy dogs
Tag
I love dogs. They are noble and heroic and worthy of being included in my romantic suspense stories. For many years, Gus and Talley, my two Golden Labs, were my constant companions; they inspired me to include four-legged characters in my books because of the unique relationships people and animals share.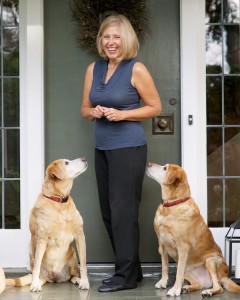 When I was researching topics for today's blog, I came across a website for an impressive canine–Surf Dog Ricochet (or Ricki, as she is called). The achievements of this very special SURFice dog® highlight the endearing qualities of all service dogs: loyalty, personality, dedication, steadfastness, comfort and unconditional love.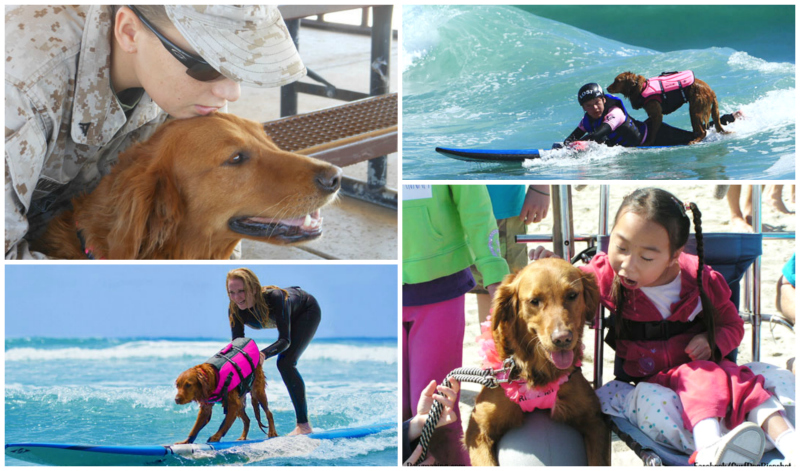 After "flunking out" of training as a service animal, Ricki's owner wasn't sure what to do with the puppy.  She enjoyed surfing and, at fifteen months, took third place in the Purina Incredible Dog Challenge surf competition. Ricki's knack for surfing created a unique opportunity for her to work with special needs kids and peoples with disabilities on the water.
One of Ricki's other talents is her ability to detect stress and anxiety in people. This is one reason therapy dogs are being used to treat service members with PTSD and children with autism. Read more on this on Ricochet's website.
Over the course of Ricki's career as a therapy dog and philanthropist, she has raised almost $500,000 for various causes, won top dog awards and become a media star. You can read her story in Ricochet: Riding a Wave of Hope with the Dog Who Inspires Millions and catch her in Super Power Dogs, which comes out in 2018.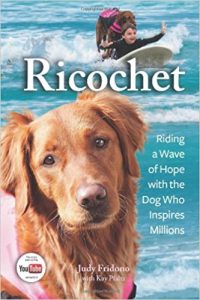 Part of what is most inspiring about Ricki's story is that her "pawsome" success as a surf therapy dog was not intentional. That's a wonderful reminder that when life doesn't go as planned or we fall short of our goals, there is still the potential to become or experience or achieve something amazing.
See Ricki's incredible photos and learn more at her website: www.surfdogricochet.com.
Photos of Ricochet used with permission.
Save
Save
Save
Save
Hello – Mitzi here!  This story reminds me of Henny the firehouse dog in Jacki's romantic mystery novel "An Inner Fire".  She is a Labrador Retriever too but she is black – just like me!  Henny is an accelerant dog who helps Fire Investigator Ewan Davis detect arson fires.  She's very talented and helpful just like therapy dogs!
From the Seattle Kennel Club:
When it comes to healing, Newtown's therapy dogs have no age limits for coaxing a smile and easing pain
By Ranny Green
"I looked into their eyes and they recognized my pain," said a teary-eyed Reed Intermediate School sixth-grader describing the grief-counseling role played by therapy dogs after the Dec. 14 shooting massacre that took 26 lives at nearby Sandy Hook Elementary School in idyllic Newtown, Conn.
The dogs served multiple roles and opened the eyes of many professionals with their healing capabilities at Reed, where a community crisis center was established the following day and remained operative for six months. They also assisted in other Newtown schools for varying lengths of time, including Sandy Hook Elementary, which moved to a vacant middle school in nearby Monroe Jan. 3.
"There were many days I didn't feel like talking to anyone," confessed another Reed sixth-grade student on the final day of the school year in late June, "I just needed something to hug. The dogs gave me that."
Link to the rest at Seattle Kennel Club.