seattle
Tag
Hello, everyone. Jacki Delecki is currently recuperating from knee replacement surgery so she's invited me to write this week's blog post. Since I just returned from my first visit to Seattle, where I (finally!) met Jacki in person after working with her for two years, I thought I'd share my impressions of the The Emerald City.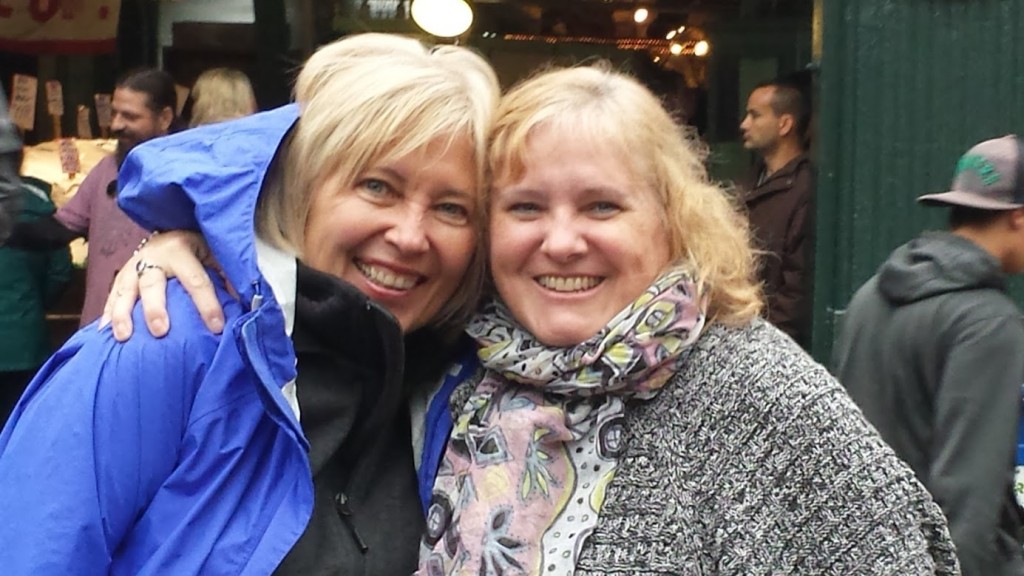 The first thing I learned upon my arrival in Seattle is that the city lies on Puget Sound, not the Pacific Ocean. By car, it's about four hours to the coast. Mt. Rainier lies south of the city and visibility depends on the weather. The day I arrived was 75 and clear as a bell so I was treated to a panoramic view of the region. I'm not a sports fan, but I was impressed by Safeco Field, home of the Seattle Seahawks football team. It's huge!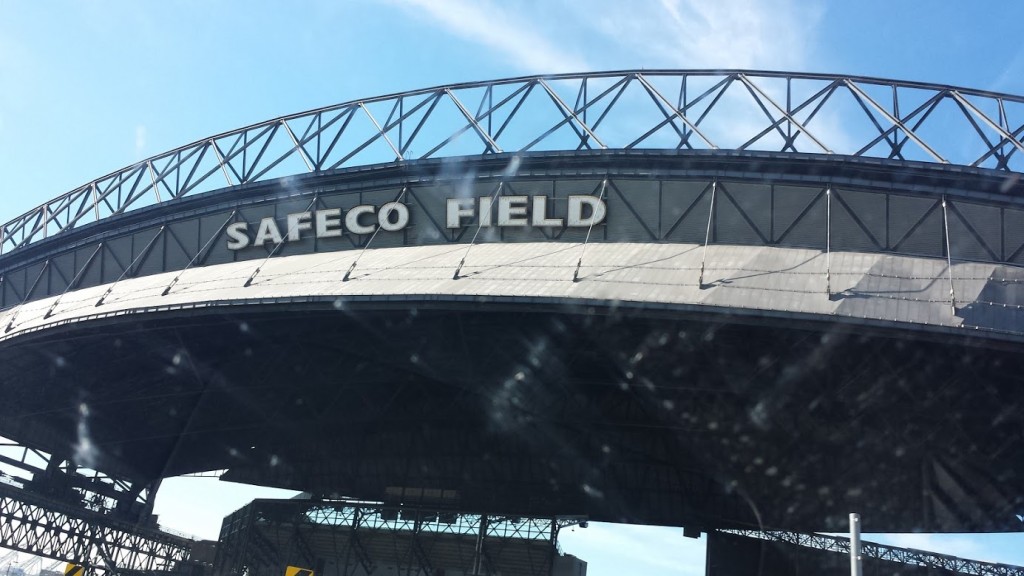 I spent the first few days in Seattle with a friend at the The Arctic Club Seattle. This hotel is situated in a historic building, a former men's club, that dates back to the early 1900s. Our room on the fourth floor offered cozy window seats, the perfect place to curl up on a rainy Seattle afternoon and watch the city life below.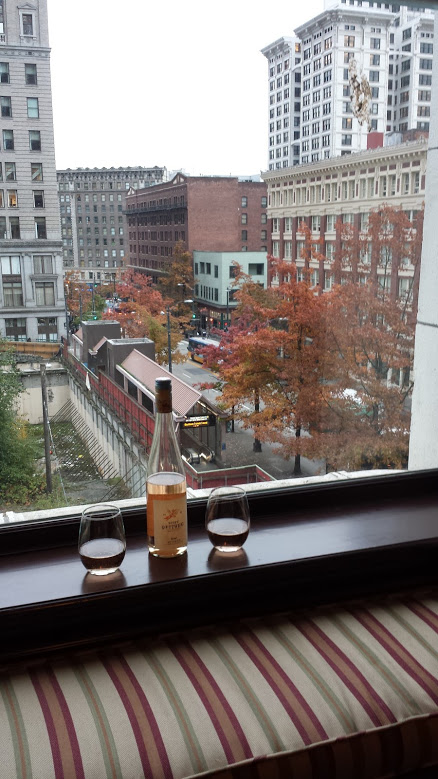 In keeping with the period charm of our hotel, we had dinner at The Metropolitan Grill steakhouse. We splurged and ordered the Chateaubriand, which was carved table-side. Definitely planning another visit there on my next trip to Seattle.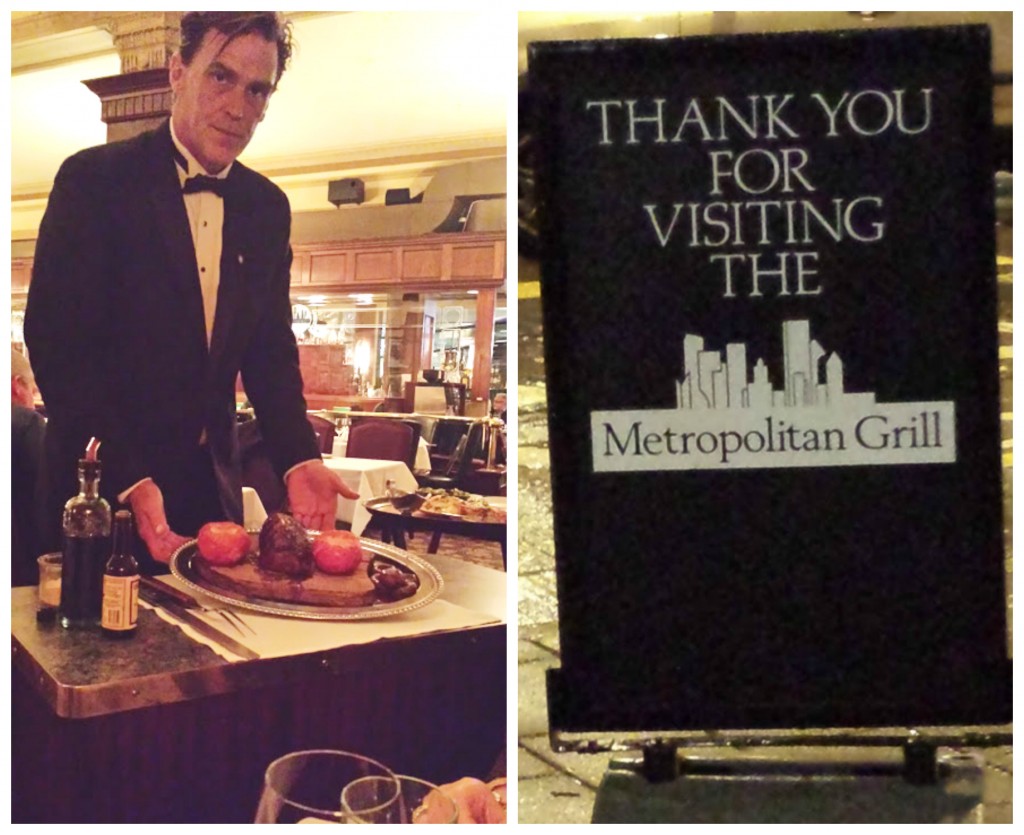 I was most eager to visit Pike Place Market. On our walk to this waterfront marketplace, I visited the Gum Wall, had fish and chips at Ivar's and became addicted to Ellenos Greek yogurt (we went back twice in two days).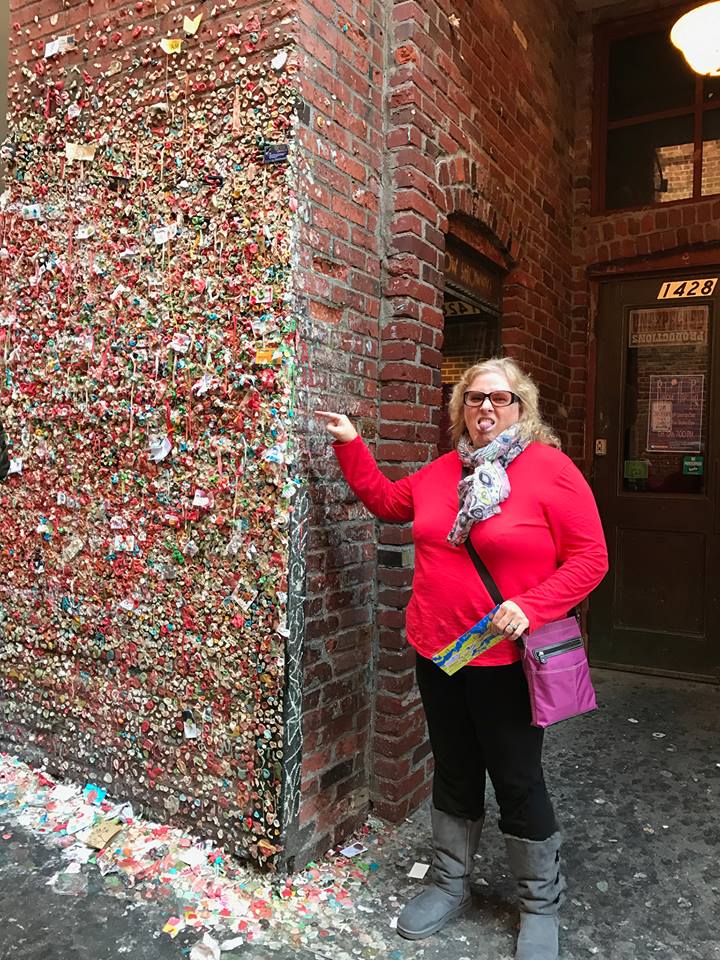 Jacki's fans know that one of her favorite activities is guiding children's tours through Pike Place Market. She gave me a private tour and amazed me with her knowledge. I learned that there are red musical notes painted on the ground throughout the market which indicate where musicians and street performers can set up and entertain the crowds for a two-hour block of time. Sometimes they post their business cards on a nearby pole to claim a certain day and time. The market also features colorful murals and odd light fixtures suspended at odd angles–even upside down!–around the marketplace.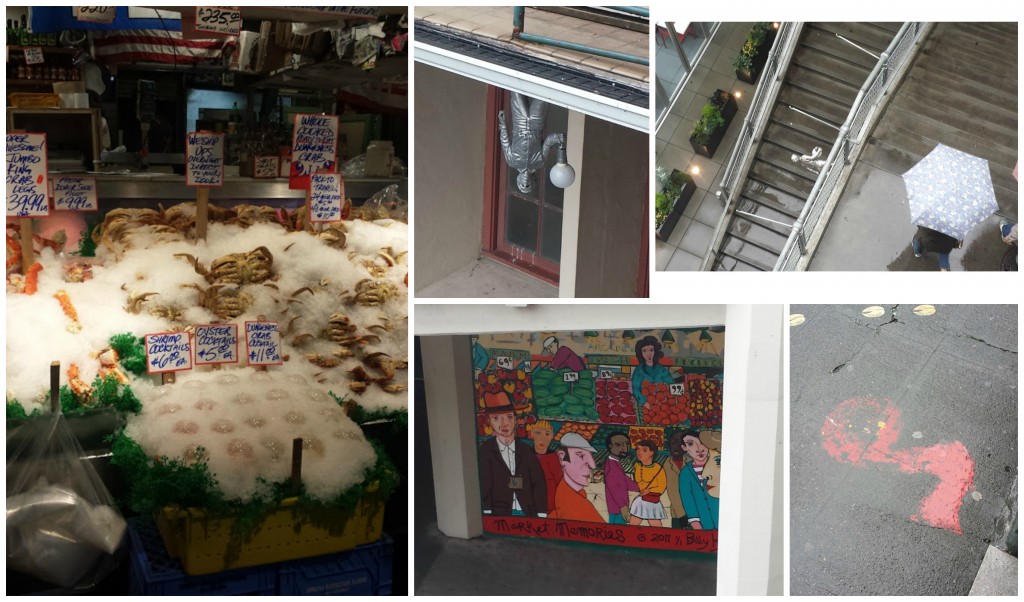 Coming from Florida but growing up in Michigan, I was thrilled for a few days of cool, overcast, rainy autumn weather.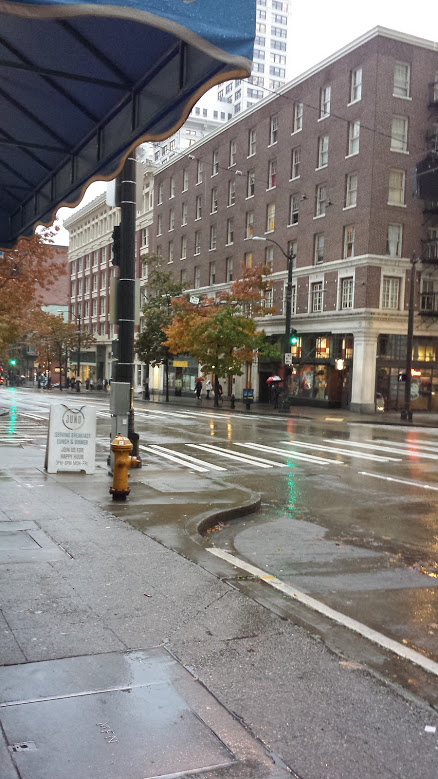 My trip to Seattle included attendance at the Emerald City Writers Conference in Bellevue. Jacki and I presented a workshop on working with an author assistant, but the best part was working the Passport to Romance reader appreciation event with Jacki. I got to meet some of her fans, as well as Pearl Hewitt, who narrates Jacki's Code Breakers series.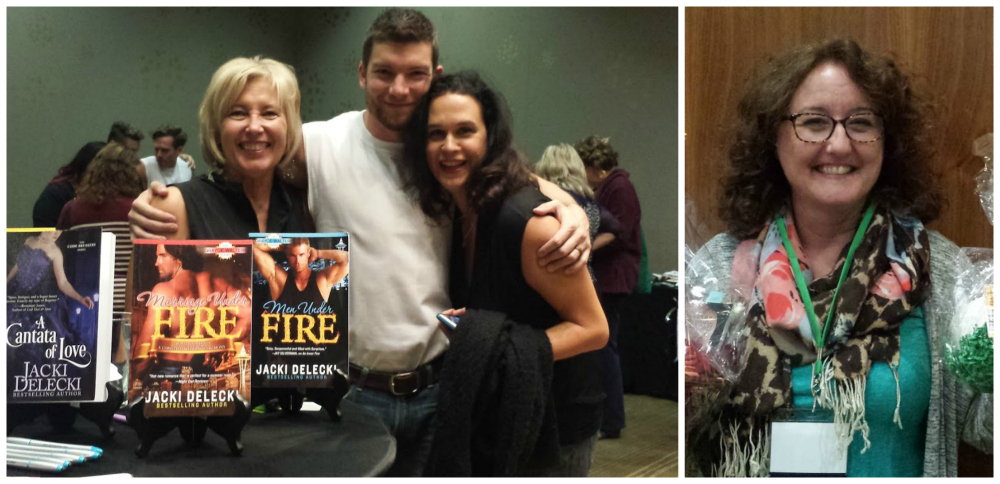 If you've never been to Seattle, put it on your Bucket List. The city vibe is a funky mix between New York City and San Francisco, located in one of the most breathtaking regions of the U.S. Now that I've been there, I can't wait to re-read the Grayce Walters books to find some of the actual locations Jacki incorporates into the stories and say, "Hey, I was there!"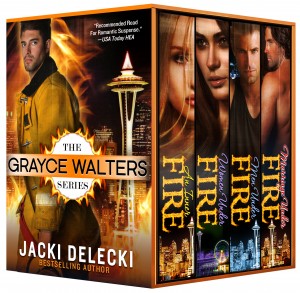 Yesterday I attended the Northwest Flower & Garden Show, and now I have spring fever. This brilliant burst of color and inspiration has been held at the start of spring every year since 1989. The exhibits and displays are incredibly imaginative and inspiring enough to motivate even "armchair gardeners." Although springtime is still a few weeks away, I'm ready for sunshine, warm breezes and afternoons spent in a garden sanctuary.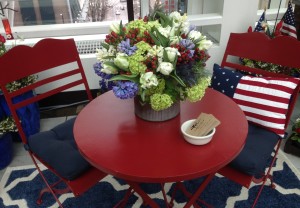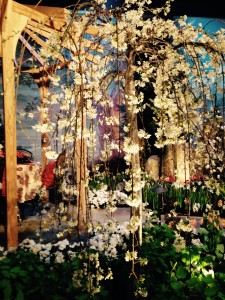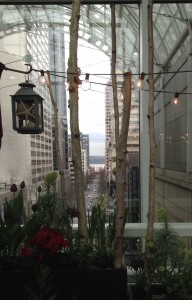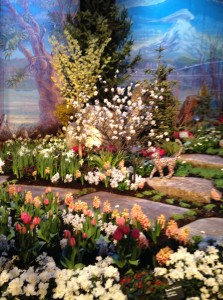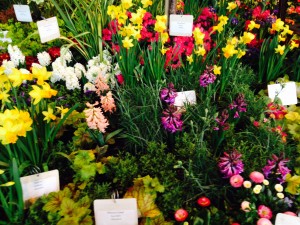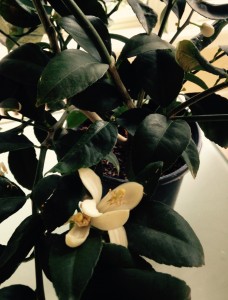 If you're in the Seattle area, the Northwest Flower & Garden Show runs through Feb. 21 and is held at the Washington State Convention Center. It's a wonderful way to get ready for springtime!
On Saturday, January 23, the Greater Seattle Romance Writers of America hosted a screening of Love Between the Covers, a "feature-length documentary film about the little-known, surprisingly powerful community of women who read and write romance novels." A panel including Cherry Adair, Christina Dodd, Julia Quinn and Jayne Anne Krentz led a discussion following the viewing.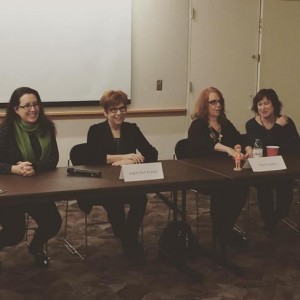 Produced by Laurie Kahn, screenings of Love Between the Covers have become an effective means of educating those not familiar with romantic fiction about the genre, authors and publishers, and readers. The film is also a celebration and validation of what romance authors and readers already know: There is nothing trivial, trite or shameful about this multi-billion dollar industry–which is actually more of a community.
Thanks to social media, as well as the variety of reader/author events such as RomCon, The Novel Experience Event, RT Booklovers Convention & Bookfair and Barbara Vey's Reader Appreciation Weekend, opportunity abounds for readers and writers to connect. It is not uncommon for these casual encounters to evolve into mentorships for readers who want to write, close personal friendships and/or strong professional collaborations.
While I savor every sale, every review, and every award, it is the personal connection with readers that affirms my decision to write romantic suspense. I love hearing that some readers look forward to each new release because it's a favorite indulgence or that escaping into my stories helped someone cope during a personal crisis. Or that reading Grayce Walters was like returning to their favorite city, Seattle. Or that they learned something new about political intrigue during the Napoleonic war in my Code Breakers series. It's so much fun to start recognizing names on Facebook and discover a shared passion like high heels, theater or dogs.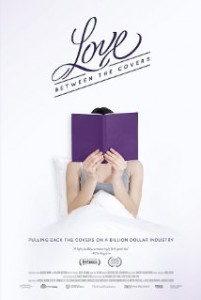 Love Between the Covers showcases the unique relationships (readers and readers, authors and authors, authors and readers) that do not exist in other fiction genres. This film reminded me how lucky I am, and how much I value, the friends I've made in this community!
I'd love to hear about your special connections with other authors and readers. Feel free to comment on this post or send me a message on Facebook.
One of the things I enjoy most about the holidays are traditional theater performances, such as Tchaikovsky's Nutcracker and Handel's Messiah. I've performed in the Nutcracker many times, but even listening to the music infuses me with the spirit of the season.
Seattle is a diverse, multicultural city that offers a variety of seasonal performances. Here are a few of the highlights, as recommended by the cast of  characters from the Grayce Walters series.
The Nutcracker Ballet – Grayce Walters can't wait to see this year's new interpretation by the Pacific Northwest Ballet, featuring "new designs by celebrated author/illustrator Ian Falconer (Olivia the Pig), the mighty PNB Orchestra playing Tchaikovsky's timeless score, and PNB's incredible Company of 48 dancers."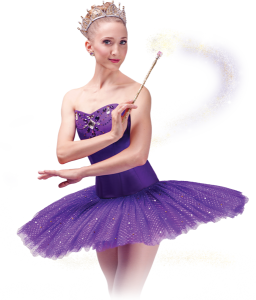 Chitty Chitty Bang Bang – The Tacoma Musical Playhouse presents a vibrant, high energy performance based on the story written by Ian Fleming, and my good friend Stephen Bucheit plays the lead. As a child, Hollie Thomas didn't get to enjoy traditions such as this so she is looking forward to making new memories with Nick Welby at her side.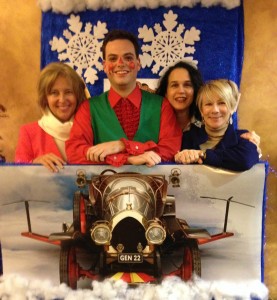 Holiday of Errors – This spoof about William Shakespeare in the spirit of A Christmas Carol and Twelfth Night tickles Aunt Aideen's quirky sense of humor. A winner of two Seattle Times Footlight awards!
KPC's Campy Christmas – Hilarious holiday fun with drag performers, the Seattle Men's Chorus group Captain Smartypants, and the Seattle Women's Chorus group Sensible Shoes. Guests are invited to compete in three contests: Ugly Sweater, Lip Synching and Dancing. James, Grayce's best friend, has a front row seat and picked out a Christmas sweater so horrendous he's sure to win the Ugly Sweater contest.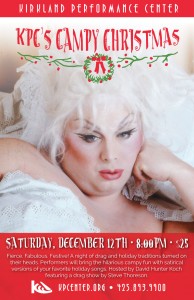 What local holiday performances do you enjoy during the holidays?
Well, it's official. Now that Halloween is over, retailers and advertisers have launched their winter holiday promotional push. For the next 60 days, expect to be bombarded with red and green, silver and gold, Santa and elves, gilt and gift wrap.
There are many cliches associated with the holiday season. Like every other writer, however, I have been taught from Day One to avoid cliches. Fortunately that was easy to do with the upcoming box featuring my recent release, MARRIAGE UNDER FIRE, with more than four chapters of new and exclusive content.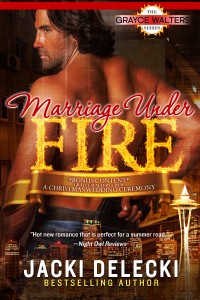 Criminal Christmas, a collection of 8 holiday suspense stories is now available for pre-order for just $0.99 and will be available November 9.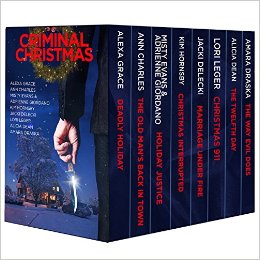 Amazon US | Amazon UK | BN | iBooks | Kobo | Smashwords
Order your copy of Criminal Christmas today for a break from the holiday cliches and chaos. You won't want to miss Maddy and Hunter's romantic holiday wedding, exclusively available with this box set. Merry Criminal Christmas to one and all!