romance novels
Tag
Deciding on cover art is a nerve-wracking process for authors. How do you capture 80K, 50K or even 20K words in a single image? Will the image engage readers' attention? Will it inspire them to pick up the book or click through on Amazon for more information?
According to The Book Designer, fiction book covers have a variety of goals, including:
Convey genre (i.e. historical, contemporary, suspense)
Establish tone (i.e. gritty, flirty, humorous)
Generate excitement
Kim Killion of The Killion Group designs the cover for both of my romantic suspense series, The Code Breakers and Grayce Walters. I had the opportunity to meet Harvey Stables, one of Kim's most popular cover models at a local conference.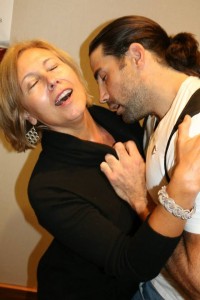 That clinch, delightful as it was, isn't cover worthy, but Harvey and Kim still managed to get the job done when I needed a cover for MARRIAGE UNDER FIRE.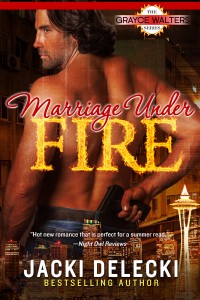 Look for MARRIAGE UNDER FIRE, Book 4 in the Grayce Walters contemporary romantic suspense series, September 12, at most online retailers.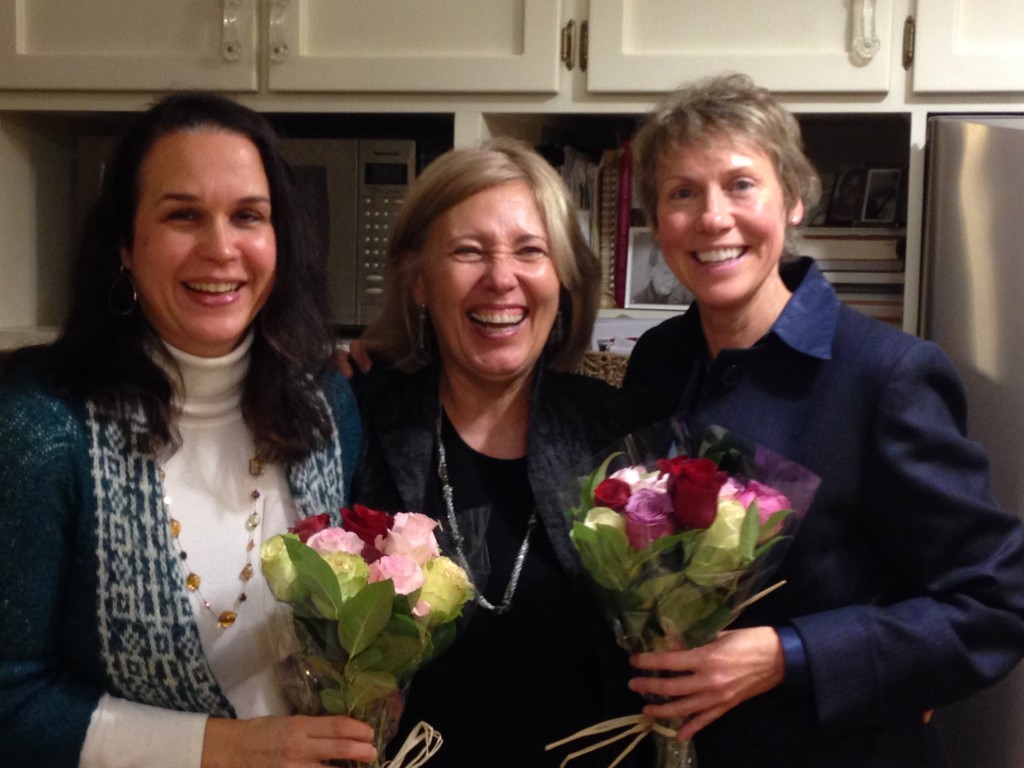 Celebrating at my book release party with great women:
Cynthia Garlough, my best buddy editor and Helen Fitzpatrick, my Seattle Fire Department Expert.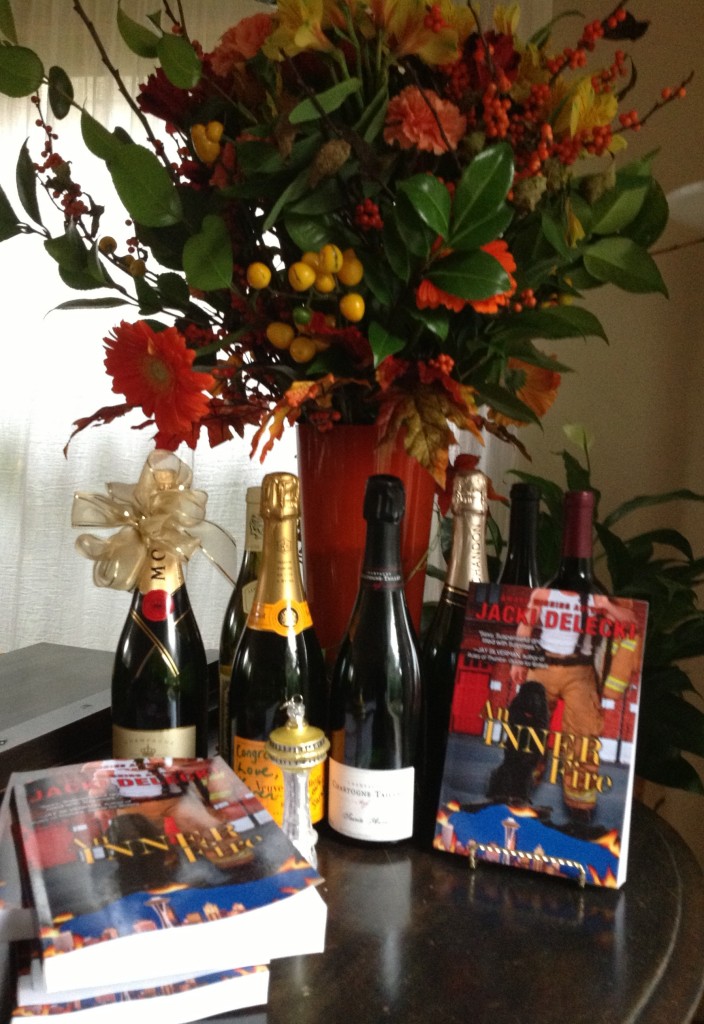 The centerpiece for my Book Signing Party of "An Inner Fire"!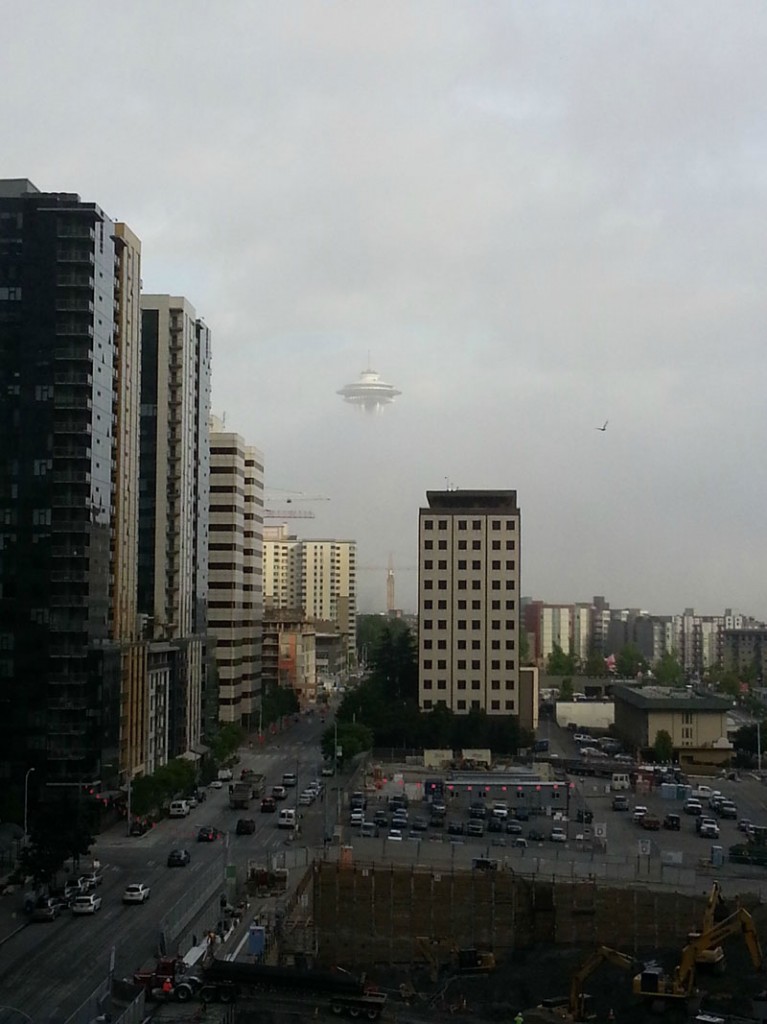 Photo by NothingI5True
Taken earlier this month by redditor NothingI5True, is a picture of the famous Space Needle in Seattle, Washington.
He says he took the photo from his office window just as a heavy fog was rolling through. Another case of right place right time, as the fog makes the top of the space needle look like a UFO! Ten minutes later he said the fog was gone.
The Space Needle is an observation tower and at one time was the tallest structure west of the Mississippi River. The Needle is 605 ft (184 m) high, 138 ft (42 m) wide, and weighs 9,550 tons. It was built for the 1962 World's Fair.
All that fire fighter training pays off! In my book An Inner Fire, Fire Investigator Ewan Davis has acupuncturist Grayce's full attention!
With that in mind, I wanted to share these sexy, hot fire fighter pictures with you!  Enjoy!