reader appreciation
Tag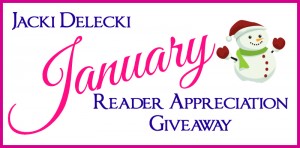 New in 2017! Each month I'll be sponsoring a reader appreciation giveaway. This month, one lucky winner will receive a $25 gift card. It's just my way of saying thanks for all you do!
There are lots of ways to enter for a chance to win:
Like, share and/or comment on one of my Facebook posts.
Share one of my tweets
Tell friends about one of my books on your Facebook page (be sure to tag me in the post so I see it)
Write a review for one of my books and send a link (or screenshot) to your review to Jacki@JackiDelecki.com
Newsletters subscribers will automatically be entered so join my mailing list if you aren't already a subscriber.
Good luck and thanks for being a Jacki Delecki reader!
*Reader can select choice of $25 gift card from Amazon, Starbucks or Gyft.com.
Save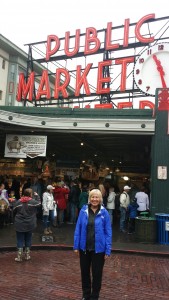 This weekend, Greater Seattle RWA is hosting the Emerald City Writers' Conference. Held every fall, this is the largest romance writing conference on the west coast. Three hundred attendees are expected, including leading industry editors and agents, phenomenal speakers. I'll be presenting two workshops at the conference. Maria Connor of My Author Concierge is my co-presenter for "I'll Take Care of That For You: Working with Author Assistants" and narrator Pearl Hewitt is my co-presenter for "How to Find and Audition a Narrator for Your Audiobook."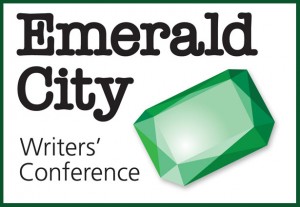 One of the conference highlights is the the reader appreciation event, Passport to Romance.
Where: Bellevue Westin Hotel
When: Saturday October 15th 6pm-8pm
Free and open to the public, this two-hour event provides an opportunity for fans of the romance genre to meet their favorite authors and discover new-to-them authors. All subgenres are represented, including historical, contemporary, women's fiction, sci-fi romance and paranormal. Many authors will be giving away swag and free books as a way of saying THANK YOU to dedicated romance fans.

More than 50 authors–including me–will be participating in this event. If you live in the Seattle area, make plans to join us. You can pose with a sexy male cover model, mix and mingle with fans and authors alike, and celebrate romance! I hope to see you there!