mother's day
Tag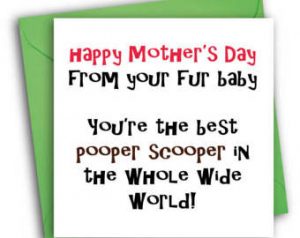 I saw this adorable greeting card and it reminded me that Mother's Day means different things to different people. The second Sunday in May has become a celebration of motherhood in many forms, an all-encompassing acknowledgement of the caring and nurturing contributions of all women in our society.
That includes all the fur baby moms.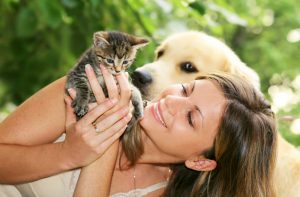 Being a mother is all about dedication, unconditional love, teaching, tending, healing, inspiring and encouraging others. For all of those moms who love and adore their fur babies, have a wonderful Mother's Day!
If you have a fur baby, share a photo and tell me how you'll be celebrating your special day.
Save
Save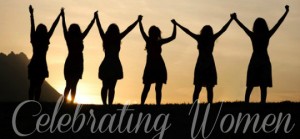 My reader giveaway this month, a luxurious Caudalie Favorites Collection, was inspired by May holidays ~ Mother's Day, Memorial Day and my birthday. To participate, I invited readers to nominate a special woman in their lives. I was so touched and inspired by these nominations that I felt each woman deserved acknowledgement. Although there were only two giveaway winners, the people touched by these incredible women are winners every day!
Regan W. and Carol C. nominated for their special friendships. (Nominated by Juanita D.)
Mom, for all she does. (Nominated by L.L.)
My nominee is Christina M. She is a historical romance author and a mother who works also. She is one of the sweetest people you will ever meet and a super duper auntie. (Nominated by Debbie H.)
I nominate my friend, Alice R. While I was off building my career she was raising children and grandchildren. I am so envious. Her  house is always full of love and laughter. So much love. (Nominated by Connie R.)
I would like to nominate Joy I., my best friend and sister. (Nominated by Jackie W.)
I would nominate Robin A. She was my AVID teacher all 4 years in high school. We still keep in touch. She has a huge heart that isn't afraid to tell you like it is. She would encourage you to reach for the stars, hold you when you were feeling down, but would knock you down a peg when your head got to big. She always stood up for us and did whatever she could that was in her power to help us get a leg up but also teach us how to find a way to do it on our own. I didn't have my mother around to help me with some of those things so she helped fill a part of that void, and I will always be grateful to her for that. (Nominated by Martina A.)
My elderly Mother has been an influence in my life in ways I could never have imagined.  She  is always there to lend a helping hand even though her age doesn't permit her to be physically active. I owe her for most everything and would like to reward her for it.  Her name is Dorothy. (Nominated by Joy I.)
I would love to nominate my oldest sister Debbie. She was my rock when my daughter got ill and passed and she still is keeping me on an even keel. She is always helping others and doing things for her children and grandchildren. I know my niece  (her daughter) doesn't truly appreciate her yet. I think that she just takes it for granted that mom will be there to help. I think that as my niece gets older she will look back and realize she should have shown her mom more appreciation for all the things she does.  I let her know all the time how special she is and how much she has done and still tries to do for me. She is truly and exceptional woman working a full time job, helping me through my hard times while her children were still teenagers and now always helping her daughter and doing things for all 3 of her grandchildren. (Nominated by Darlene H.)
My mom, Emily, because she is always doing for others and often neglects herself. (Nominated by Lori H.)
I would like to nominate my beautiful friend, Donna F. I met Donna many, many years ago, when our eldest sons were at school together. We were both pregnant, both having girls, our daughters are still very close to this day, and we lived a short distance apart. When we met my husband was in the RAAF and would spend months at a time away from home, leaving me with two young children and one on the way. I don't drive, never have, so Donna took it upon herself to make me feel welcome in a new town. She would invite me for coffee/tea, take me shopping and so on… she kept a good eye on me to make sure I was always okay. Through the years she has been a solid rock when times have been rough. Always there with the offer of help and kind and supportive words, no matter what was going on in her own life. I could write pages and pages of all the things she has done for me, but this competition will, no doubt, keep you very busy reading about everyone's special someone so I will keep it brief. Donna is a beautiful, kind and giving person who deserves to have something lovely happen to her, just because. She is always there for others and gives generously and selflessly. I love her very much and see her as more as a sister than a friend. (Nominated by Leah H.)
I would like to submit my mom, Nanda S. Many people say that they have the best mom in the world, but I can honestly say that after everything she has sacrificed for me and my two younger siblings, she is the best mom out there! My mom came to the United States from India in 1982. Just like anyone else who comes to this country, my mom came in pursuit of the American Dream. She immigrated to the United States because of her dreams of being a successful accountant and becoming a somebody after living her childhood in poverty. However, since she had me in 1986, my younger sister in 1990, and then my younger brother in 1994, she really had to put her dreams on hold and worry about raising us since my dad was the primary breadwinner in our home. In other words, my mom truly made her dreams a second priority and her children's dreams a first priority.  (Nominated by Sonal S.)
I would nominate my Mom! She has been my rock and my best-friend all my life. We've been through some tough times. My Mom has always stayed strong and positive and has help me to keep moving forward and not to give up! (Nominated by Jane N.)
My sister Beverly K., is my best friend, my care giver (I have multiple sclerosis), my kick in the butt when I need it, and so much more. She is the BEST. (Nominated by Debra L.)
My sister is a marvel. Always the first to help out if needed. (Nominated by Mary P.)
This blog post brings special Mother's Day wishes to all my female readers! I believe all women play a role in nurturing and raising children so take time to honor yourself and celebrate your role as a mother, mentor, guide, teacher and role model!
What is your favorite way to spend leisure time? What activities invigorate your spirit and soul? Is it curling up with a good book? Preparing a large meal for family and friends? Girls' night out?
I am fortunate in that I am able to pursue several interests that fuel my passion and zest for live. Storytelling is one. Gardening is another. During this time of year, the outdoors are a vibrant collage of colors and scents and textures! These are a few of the flowers that greet me when I enter my garden.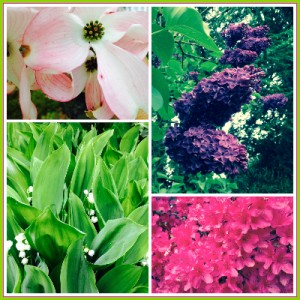 I'm also inspired by the young children I meet on the Pike Place Market tours I guide. But my first love was and is the performing arts. I trained as a jazz singer and dancer during my youth and have performed many roles with the Seattle Opera Company and Pacific Northwest Ballet. In April, I performed in the PNB's production of Swan Lake.

Wishing you a happy Mother's Day filled with friendship, love and relaxation!