Grayce Walters
Tag
Anyone who knows me knows I'm a dog lover. Grayce Walters, the lead character in my contemporary romantic suspense series is also a dog lover, and I've included several canine characters in the Grayce Walters series.
I have a special place in my heart for military working dogs. These four-legged service members contribute so much to their units. If you'd like to learn more about military service dogs, check out these organizations dedicated to honoring and assisting active and retired military dogs.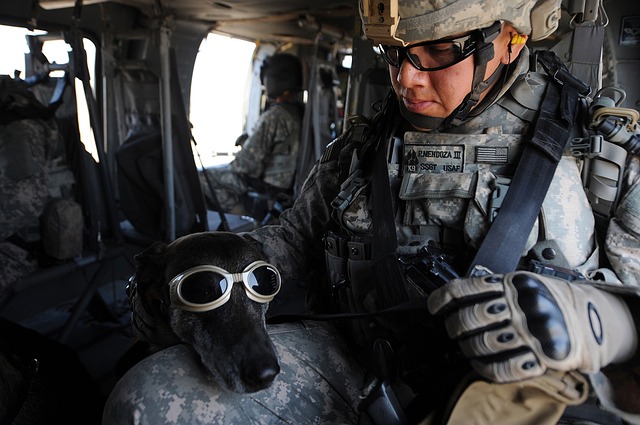 The United States War Dogs Association – features war dog history, information about the U.S. War Dogs Memorial, and how to participate with this organization.
Save a Vet – provides adoption and rescue support for military and law enforcement working dogs.
Operation Military Care K9 – collects and distributes care packages to military working dogs and their handlers.
Kevlar for K9s – works to provide bulletproof vests for working canines.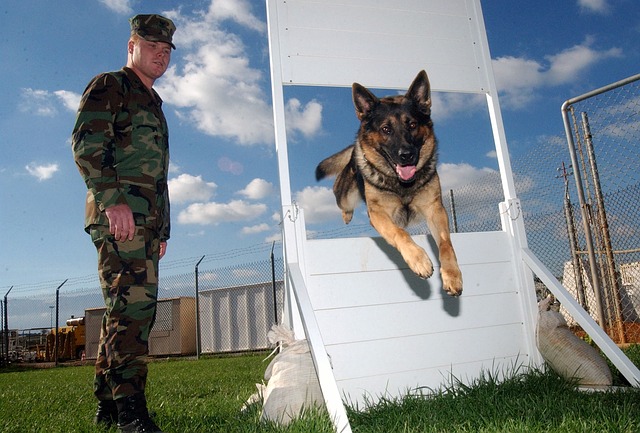 If you would like more stories or information about military working dogs, check out these sites or click HERE for a full listing of military working dog organizations/resources.
10 Things You Might Not Know About Soldier Dogs
Dogs of War: 23 Facts You Never Knew About Military Working Dogs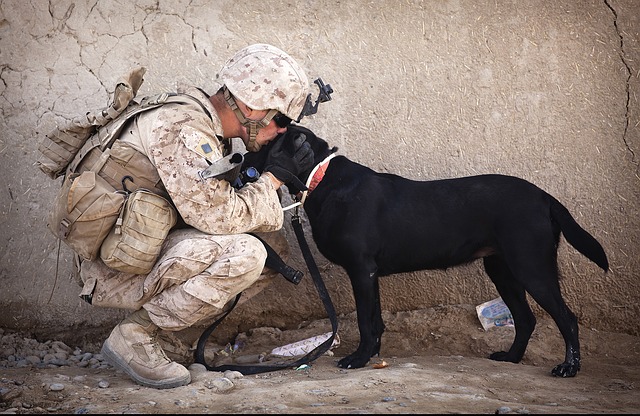 Save
Save
Save
Save
Save
One of the things I enjoy most about the holidays are traditional theater performances, such as Tchaikovsky's Nutcracker and Handel's Messiah. I've performed in the Nutcracker many times, but even listening to the music infuses me with the spirit of the season.
Seattle is a diverse, multicultural city that offers a variety of seasonal performances. Here are a few of the highlights, as recommended by the cast of  characters from the Grayce Walters series.
The Nutcracker Ballet – Grayce Walters can't wait to see this year's new interpretation by the Pacific Northwest Ballet, featuring "new designs by celebrated author/illustrator Ian Falconer (Olivia the Pig), the mighty PNB Orchestra playing Tchaikovsky's timeless score, and PNB's incredible Company of 48 dancers."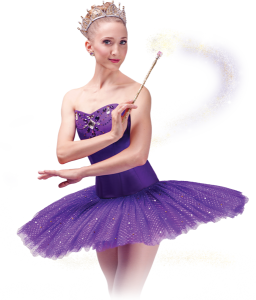 Chitty Chitty Bang Bang – The Tacoma Musical Playhouse presents a vibrant, high energy performance based on the story written by Ian Fleming, and my good friend Stephen Bucheit plays the lead. As a child, Hollie Thomas didn't get to enjoy traditions such as this so she is looking forward to making new memories with Nick Welby at her side.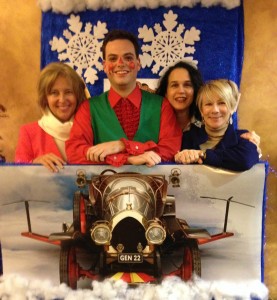 Holiday of Errors – This spoof about William Shakespeare in the spirit of A Christmas Carol and Twelfth Night tickles Aunt Aideen's quirky sense of humor. A winner of two Seattle Times Footlight awards!
KPC's Campy Christmas – Hilarious holiday fun with drag performers, the Seattle Men's Chorus group Captain Smartypants, and the Seattle Women's Chorus group Sensible Shoes. Guests are invited to compete in three contests: Ugly Sweater, Lip Synching and Dancing. James, Grayce's best friend, has a front row seat and picked out a Christmas sweater so horrendous he's sure to win the Ugly Sweater contest.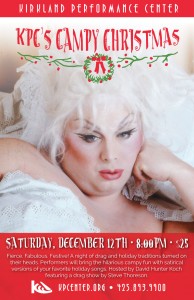 What local holiday performances do you enjoy during the holidays?
I frequently feature actual Seattle landmarks in my Grayce Walters series, partly because I love my home city and partly to create a sense of realism for readers who are familiar with this region. Part of the storyline for Marriage Under Fire, the September release in my contemporary romantic suspense series, was inspired by Seattle's local refugee and immigrant community.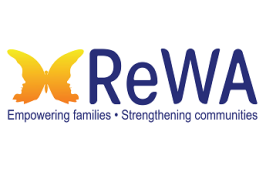 One of my primary research resources for this was the Refugee Women's Alliance (ReWA), an organization that provides assistance and support to refugee and immigrant women and their families. ReWA has been active in Seattle's multicultural community for more than 30 years and their work is life changing. Here are some of their accomplishments and compelling facts:
Services are available in more than 60 languages/dialects
More than 30 percent of King County residents are foreign-born, based on the 2010 Census
ReWA helps refugees learn English, find housing and jobs, and gain U.S. citizenship
Services from ReWA also include domestic violence aid, youth & senior programs, and meals
Yet another reason I love being a romantic suspense author is being able to showcase incredible organizations such as this that make a difference in the community.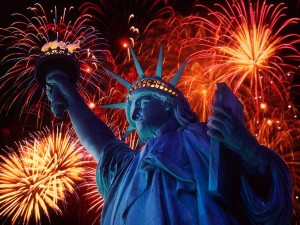 One of the highlights of summertime is upon us: The Fourth of July celebration! Across America, families and friends will come together in backyards, on beaches and at parks in honor of this holiday.
Independence Day is also a reminder that we are fortunate to live in a country that affords the opportunities and privileges as ours does. It's also an opportunity to recognize those who serve to protect and defend our freedom.
Today's military personnel serve with incredible dedication, proving that every man and woman has the potential to be a hero. That's one of the reasons I often feature characters with a military background in my Grayce Walters series. Sergeant Nick Welby and his bomb-sniffing golden lab, the lead characters in MEN UNDER FIRE, are an example of this.
To those who have served or are currently serving, I offer a special thank you on this Fourth of July. Know that your service and sacrifice are appreciated.
How will you be celebrating Independence Day? Are you vacationing? Attending a family reunion? Cooking for friends? For those in need of culinary inspiration, check out these classic All-American recipes. One of our family traditions on the Fourth is making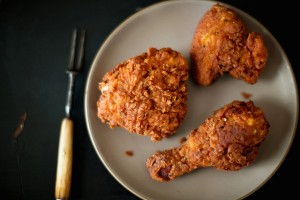 s'mores. If you're interested in making homemade marshmallows and graham crackers, Martha Stewart offers a couple of recipes. Let me know how they turn out!
Happy fireworks and freedom!
The release of a new book is always a thrilling event for an author, no matter how many other titles they've published. It's with great excitement that I invite you to join me in celebrating the release of MEN UNDER FIRE, Book 3 in the Grayce Walters contemporary romantic suspense series.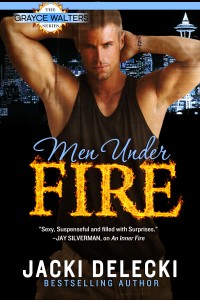 Hollie Thomas, the feisty, tattooed office assistant to Grayce Walters, has come a long way from living on the streets. Along with finding a job she loves, she's found friends and safety. When her new life unravels, she faces dangers that dwarf her troubled past. Fighting to survive, she discovers that sometimes what you need the most might be found in the one person you failed to see coming.
Returning home from the war and struggling to find his way, Sergeant Nick Welby, and his bomb-sniffing golden lab, use their skill set in the last place he'd ever imagined—Seattle's Waterfront. To protect the one woman who matters, Nick and his trusty canine partner will risk everything to rescue her and Seattle from disaster.
Embroiled in Grayce Walters' most perilous case—a terrorist plot with the threat of deadly explosives—can Nick and Hollie work together to save themselves and each other before it's too late?
Amazon: http://amzn.to/1FfYfRl
BN: http://bit.ly/1FakMhC
iBooks: http://apple.co/1KzAFWD
Kobo: http://bit.ly/1cixWSf
GooglePlay: http://bit.ly/1J0UWUu