#amwinning
Tag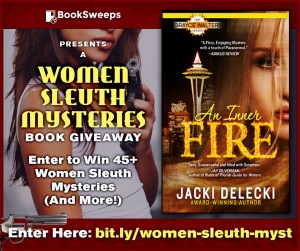 Have you read my novel, An Inner Fire? For a limited time, you can enter to win the book plus more than 45 fantastic Women Sleuth Mysteries from an amazing collection of authors, PLUS A KINDLE FIRE!
Enter the contest by clicking here: bit.ly/women-sleuth-myst
Be sure to check out the books from these award-winning and bestselling mystery authors.
Alana Albertson
Angie Fox
Ann Charles
Barbra Annino
Christine Kling
CJ Lyons
Connie Shelton
Dale Mayer
Danielle Lenee Davis
Deborah Brown
Dee Ernst
Denise Grover Swank
Dianne Harman
Emily Kimelman
Fiona Davis
Heather Sunseri
Jacki Delecki
Joanne Pence
John Sullins
Josie Brown
Joy Ohagwu
K.J. Emrick
Karen McCullough
Kathi Daley
Kelle Z Riley
Kelly Miller
Kristi Belcamino
Libby Fischer Hellmann
Linda Fulkerson
Lindsay Emory
Lynn Emery
M. Louisa Locke
Maggi Andersen
Mara Jacobs
Marcy McKay
Melissa Storm
P.B. Ryan
Paisley Ray
Pamela Fagan Hutchins
Patricia Rice
Sara Rosett
Seeley James
Sibella Giorello
Suzanne Jenkins
T.K. Wilde
Toby Neal
Vered Ehsani
Vicki Hinze
Save
Happy February! It's time for another Reader Appreciation Giveaway. In keeping with the theme of Valentine's Day and love, I'm giving away four totes loaded with romance books and swag because I love my readers!
Want to win? Here's how:
Each week, visit my website and look for the I ♥ READERS graphic (see below).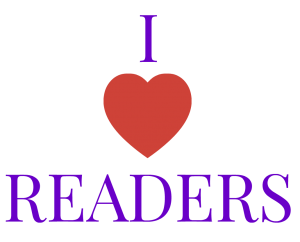 Once you locate the graphic, fill out this form or send an email to Jacki@JackiDelecki.com.
I'll announce the winner and post a reminder about the scavenger hunt on my Facebook page each Wednesday throughout February!
Good luck and thanks for being a Jacki Delecki reader!
Save
Follow me — and your other favorite authors — on Amazon for a chance to win a Kindle Fire, a Kindle Paperwhite or a Kindle Voyage! Litring's Triple Kindle Giveaway offers more than 35 ways to enter. The more authors you follow, the more chances to win!
To get started, click HERE and log in using your preferred profile (email, Amazon, Facebook, Pinterest or Twitter). The sign-on is directly under this graphic on the giveaway page.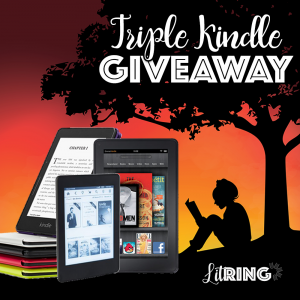 The contest is open through January 27th so invite your book besties! If you're a lucky winner, let me know!
Good luck and happy reading.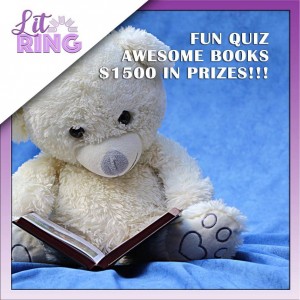 Giveaways are great…until you discover you weren't one of the lucky grand prize winners. LitRing is sponsoring a giveaway where everyone is a winner! Take the #LitQuiz to discover your next late night binge with a book tailored matched to your preferences.
Click HERE to get take the quiz. Be sure to browse the LitRing website where you can find lots of new releases, free reads and enter to win more than $1,500 in prizes.
Good luck and happy reading!