#SpringFlingAudio Giveaway
April is blooming with all kinds of giveaways from authors, including the $3,000 Big Romance Author Spring Giveaway I am participating in. The goal is to connect readers with new authors, and I'm pleased that a few people have taken time to send me a friendly email or comment on my social media.
Spring Fling Audio is another multi-author giveaway I'm part of. All month long, romance authors are giving away audiobooks. Some have daily winners, some have weekly winners and some are doing "flash" giveaways. I'll be posting a chance to win every Wednesday on my Facebook page. Just look for this graphic: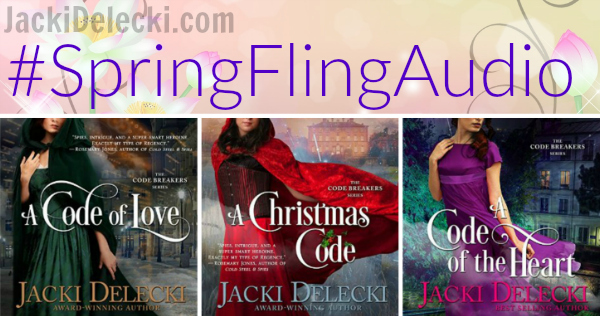 If you search #SpringFlingAudio on Facebook and Twitter, you can find other authors who are also giving away audiobooks. I can't even begin to calculate how many chances you have to win! If you haven't tried out audiobooks yet, they are available on Amazon, iTunes and Audible. You can listen on your computer, tablet, iPod or cell phone, thanks to free apps you can download.
Good luck and happy springtime!