Researching Seattle farmers markets for Marriage Under Fire
I'm currently working on MARRIAGE UNDER FIRE, Book 4 in the Grayce Walters contemporary romantic suspense series. One of the scenes is set in the Columbia City Farmers Market where Maddy and Hunter are working undercover.
Seattle has seven neighborhood farmers markets, each of which offers locally grown produce, artisan food products, meat and seafood, and other farm-fresh products. South Seattle's Columbia City farmers market features one of the most diverse populations of all the markets.
I love incorporating actual Seattle locations into my books, both to lend authenticity to the storyline but also to introduce readers to neighborhood locales they may not be familiar with. Researching local farmers markets was no hardship because I had the opportunity to experience the local Pacific Northwest's bounty.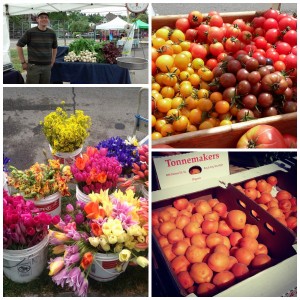 Photos from Columbia City Farmers Market Facebook page.