Regency Halloween Traditions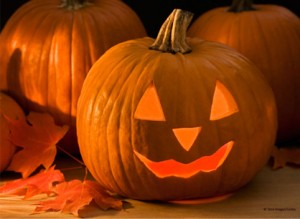 Halloween has been celebrated for centuries, although not in the commercial context we know today. Many scholars believe today's candy-and-goblin version of Halloween originates from a 2,000-year-old Celtic festival know as Samhain ("summer's end). In the 8th century, this pagan ritual was incorporated into Christianity by blending it with All Saints Day. Over time, the original customs and traditions change.
Dressing in costumes and begging for treats are thought to have evolved from early practices of "mumming" and "guising"—folks would disguise themselves and ask neighbors for food. The medieval Hallowmas "souling" custom is similar; on November 1, poor people went door-to-door, offering prayers for the dead in exchange for food. The disguises were also a way of tricking malevolent spirits.
During the Regency period, All Hallows Eve traditions were mainly practiced in England by country folk, although people in Ireland and Scotland upheld the customs although not for the same reasons. Children would dress up in costumes and march through the streets. Soul cakes, representing the food given to poor beggars, became sweet treats eaten on the holiday.
Other Regency traditions include pumpkin carving (Jack's Lanterns, carved and illuminated to ward off evil spirits), ducking for apples (catching one was said to give you the ability to see into the future) and a practice stemming from the Scot/Northern English name for October 31, "Nut-Crack Night" (tossing hazelnuts into a fire to foretell the future for you and your love).
What is your favorite Halloween tradition?