Now That's Entertainment, Grayce Walters Style
One of the things I enjoy most about the holidays are traditional theater performances, such as Tchaikovsky's Nutcracker and Handel's Messiah. I've performed in the Nutcracker many times, but even listening to the music infuses me with the spirit of the season.
Seattle is a diverse, multicultural city that offers a variety of seasonal performances. Here are a few of the highlights, as recommended by the cast of  characters from the Grayce Walters series.
The Nutcracker Ballet – Grayce Walters can't wait to see this year's new interpretation by the Pacific Northwest Ballet, featuring "new designs by celebrated author/illustrator Ian Falconer (Olivia the Pig), the mighty PNB Orchestra playing Tchaikovsky's timeless score, and PNB's incredible Company of 48 dancers."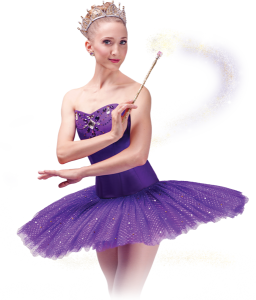 Chitty Chitty Bang Bang – The Tacoma Musical Playhouse presents a vibrant, high energy performance based on the story written by Ian Fleming, and my good friend Stephen Bucheit plays the lead. As a child, Hollie Thomas didn't get to enjoy traditions such as this so she is looking forward to making new memories with Nick Welby at her side.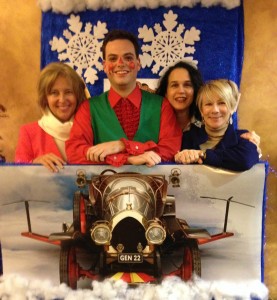 Holiday of Errors – This spoof about William Shakespeare in the spirit of A Christmas Carol and Twelfth Night tickles Aunt Aideen's quirky sense of humor. A winner of two Seattle Times Footlight awards!
KPC's Campy Christmas – Hilarious holiday fun with drag performers, the Seattle Men's Chorus group Captain Smartypants, and the Seattle Women's Chorus group Sensible Shoes. Guests are invited to compete in three contests: Ugly Sweater, Lip Synching and Dancing. James, Grayce's best friend, has a front row seat and picked out a Christmas sweater so horrendous he's sure to win the Ugly Sweater contest.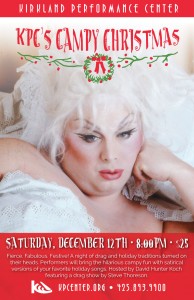 What local holiday performances do you enjoy during the holidays?