Memorial Day Giveaway Winner
Thanks to everyone who sent me an email to share their plans for the Memorial Day weekend. Many people indicated they would be spending time with family, enjoying the warm weather, gardening, cooking out or simply enjoying the extra day off from work.
I was touched by several of the responses and wanted to share them with you. But first, congratulations to Mary Lou H., the randomly selected winner of a complete ebook collection of my Grayce Walters series, which features military heroes and heroines, plus a $10 gift card to the ebook retailer of her choice.
I am grateful to all those who serve and sacrifice, now and in the past.  Thank you.
All weekend, any of the family sees a vet eating out, we are going to pay for their tables' meals.  It is our way to say Thank You for your service. – Vicki S.
We are going to have a BBQ, beer and lots of family and friends. This is a special day for us; my whole family served in the military most of us are Vietnam Veterans. – Dale W.
My husband and I will be spending the weekend with our son, who is in the service.  He is deploying out to the Middle East for a year. – Sonya B.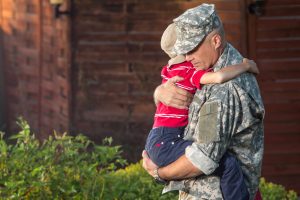 I will be spending Memorial Day with family, reflecting on the loss of my brother-in-law, who served in Vietnam. Also, planning with family on the proclamation for my nephew (Marine) who is retiring after 28 years, this June. – Deborah N.
I am planning to write some letters to thank the service members that are in my church for their service. – Holly F.
We travel to my husband's family in Tennessee where this holiday is still referred to as Decoration Day (because each family buys tons of floral arrangements to decorate the tombstone markers for every deceased member of the family).- Peggy
I am a leader of a Boy Scout troop and we always participate in the placing of flags on veteran's graves for Memorial Day, marching in the local parade and then the correct removal of the flags and disposal of those which are no longer suitable for use.  This day means a lot to me, since both parents and multiple relatives have served in the military. – Cathy B.
This Memorial Day, I will be at a memorial service that will honor those who have given their all for this country. I hope everyone will honor our military. It's not just those who wear the uniform, it's their family as well. They give just as much! – Marlene M.
For this Memorial Day I will be going to a family get-together. All the family shows up and that includes friends. Before eating we have a moment of prayer. We all have a good time catching up on all the family news. – Sharon E.
We will be having a special church service on Sunday honoring our fallen.  We have a number of active duty military.  Their squad recently had casualties on their last mission in the Middle East.  After our church service, we are having a church picnic and we'll be playing cornhole and horseshoes.- Linda R.
My in-laws recently moved to Arizona so we will be having a small family barbecue.  I only wish that I could be near my father and step-mom in Illinois though.  My dad is a retired Marine of 20 years and we are extremely proud of him for that. – Cyndi J.
There will be a service in my hometown of Middleport, Pennsylvanian. This is done every year for Memorial Day. This year is a little sad. My father who was stationed in Pearl Harbor when the Japanese attacked passed away last December. He always honored Memorial Day. The flag over our Memorial Gardens is flying in his honor. – Pat H.