Indie Author Day 2016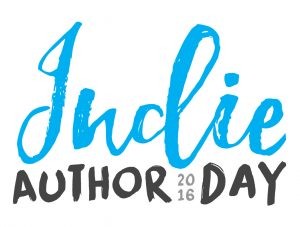 I am pleased to be part of the special Indie Author Day event being hosted by the King County Library System on Saturday, October 8, from 10 a.m. to 3 p.m. at the KCLS Service Center in Issaquah. Readers and authors are encouraged to attend the free event, which will include workshops and panel discussions on a variety of topics, including:
Pathways to publication
Book marketing
Industry information and resources
Accessing Amazon services
Self-e, a platform that connects libraries and indie authors
Several notable industry leaders will be participating in the event: Jon Fine, Robin Cutler, Kiera Parrott, Jim Blanton and L. Penelope.
There will also be 25 authors on hand to share their books and personal experiences: Ksenia Anske, Rachel Barnard, D.K. Cassidy, Kristine Cayne, Jennifer Conner, Deborah O'Neill Cordes, Jacki Delecki, Emily Dietrich, Toddie Downs, Susan Griner, Julianna Hinckley, SaraLynn Hoyt, Claire Luana, Sonya Rhen, Rebecca Ross, Sandy McCormack, Sibelle Stone, Susan Schreyer, Neal Starkman, Marcella Van Oel, Shawna Walls, Lisa Earl Wilson, Allen Wolf, Amy Wolf, Sabrina York.
If you've ever considered writing a book or simply enjoy meeting local authors, don't miss Indie Author Day 2016. This is a great opportunity to mix and mingle with authors from all genres while learning about the exciting innovations in today's publishing industry. Be sure to look for me and say hello!