Christmas...and criminals?!
Well, it's official. Now that Halloween is over, retailers and advertisers have launched their winter holiday promotional push. For the next 60 days, expect to be bombarded with red and green, silver and gold, Santa and elves, gilt and gift wrap.
There are many cliches associated with the holiday season. Like every other writer, however, I have been taught from Day One to avoid cliches. Fortunately that was easy to do with the upcoming box featuring my recent release, MARRIAGE UNDER FIRE, with more than four chapters of new and exclusive content.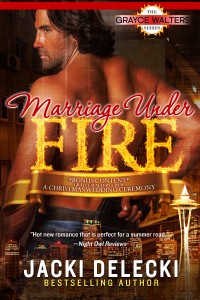 Criminal Christmas, a collection of 8 holiday suspense stories is now available for pre-order for just $0.99 and will be available November 9.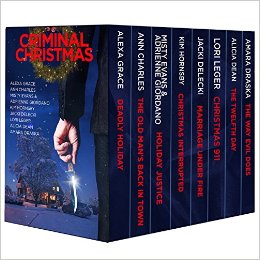 Amazon US | Amazon UK | BN | iBooks | Kobo | Smashwords
Order your copy of Criminal Christmas today for a break from the holiday cliches and chaos. You won't want to miss Maddy and Hunter's romantic holiday wedding, exclusively available with this box set. Merry Criminal Christmas to one and all!