Celebrate December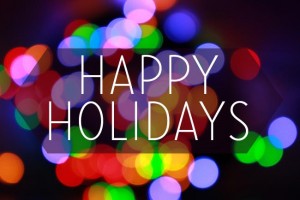 Although Christmas, Chanukah and Kwanzaa fall toward the end of December, the twelfth month of the year feels like 31 days of festivities…and with good reason. December is jam-packed with noteworthy celebrations besides more well-known holidays.
Don't miss any of these festivities. Some are silly, some are serious, but all of them fall in December.
December 5 – Repeal Day commemorates the repeal of the 18th Amendment and the end of Prohibition.
December 6 – St. Nicholas Day is the feast day of St. Nicholas.
December 9 – Christmas Card Day honors Sir Henry Cole, an Englishman who designed the first commercial Christmas card in 1843.
December 13 – Milad un Nabi commemorates the birth of the prophet Muhammad.
December 21 – Winter Solstice marks the start of winter and is the shortest day of the year.
December 23 – Festivus is a non-denominational holiday inspired by a Jerry Seinfeld episode.
December 24 – Chanukah (also Hanukkah), known as the Festival of Light, is a Hebrew celebration which runs through January 1.
December 25 – Christmas is a Christian holiday honoring the birth of Jesus.
December 26 – Boxing Day, also St. Stephans Day, is based on a Middle Ages practice in which alms were distributed to the poor.
December 26 – Kwanzaa is an African-American celebration of "family, community and culture" which runs through January 1.
What special occasions do you celebrate in December?