Regency Life & Times
Category
October 31st is best known as Halloween, but in Scotland and Northern England, it was also known as Nut-Crack Night. During the Regency, you would throw two hazelnuts into a fire — one represented you and one your love. You would say the rhyme:
If you hate me spite and fly
If you love me burn away
If the nuts flew apart, you knew you weren't meant to be, but if they burned next to each other, you knew it was true love.
We have talked before about dogs being popular pets during the Regency, but what about cats? Many people did keep cats as well, but they were thought of more as useful pets to catch mice. Some people would have 5 or more cats living in their home as a natural mouse-catching service.
What types of pets do you have?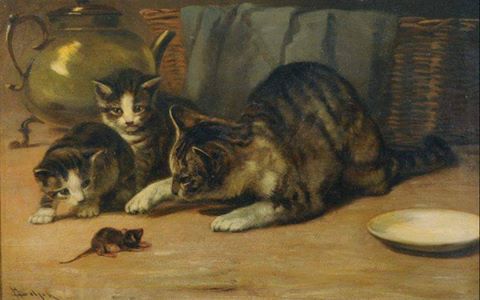 Did you ever play Pick Up Sticks? In Regency times, this was one of the most popular games, then being called "Spillikins." Even Jane Austen wrote to a friend that her Spillikins set was "a very valuable part of our household furniture."
What are your favorite contemporary games?