News
Category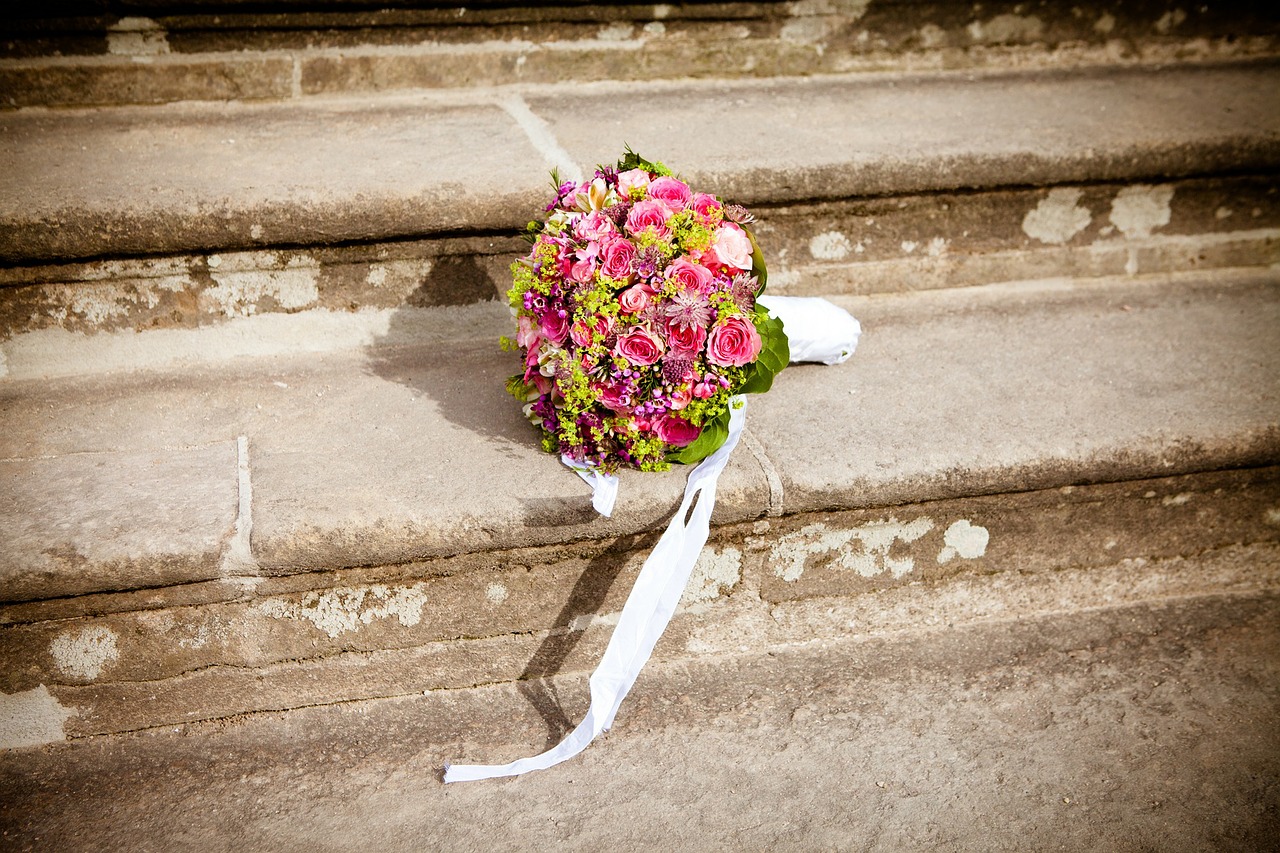 She inspected his face, staring into his eyes. "You're changing your mind about the wedding?"
"What? Of all the idiotic ideas!" He didn't mean to sound so sharp, but honestly, how could she even consider such a ridiculous possibility? "Of course not. Why would you think such a ludicrous thing?"
Amelia searched his face. "Because you're behaving as if doomsday has arrived, gloomy and downright menacing."
"Don't you know how much I love you?" he shouted.
A bright smile replaced her pinched lips. She rushed to him and threw her arms around him, pressing against him. "I was afraid you decided to not marry and have babies with me, after how awful it was last night. It was frightening enough to make a man rethink marriage."
This wasn't the time to discuss that after a sleepless night he had decided that they should wait to have children. He knew methods for preventing pregnancy. Although Amelia shone with happiness holding the tiny baby in her arms, she wasn't ready for pregnancy. If he was honest, he wasn't ready either.
He tightened his hold on her. He could never chance losing her. She was his light, shining just for him.
He tweaked her pert nose. "You might regret marrying me once you find out that I snore."
"Do you snore?" The teasing lilt in her voice forced him to steal a kiss from her soft, beckoning lips.
"I might."
She kissed him back unreservedly, opening her mouth to him, and he accepted the irresistible invitation. His tongue savored the sweet flavor of Amelia. He wanted more than a taste. Her soft breasts crushed against him, and her little gasps of breath weren't helping his resolve. He had to stop before getting started.
I'm thrilled to be part of the boxed set ROMANCING THE HOLIDAYS, which features 12 holiday romance stories from New York Times and USA Today bestselling and award-winning authors. Get a bonus Christmas recipe book, plus support cancer search. A portion of the proceeds raised from the sale of this book will benefit cancer research.
ROMANCING THE HOLIDAYS is now available for preorder and will release November 14th.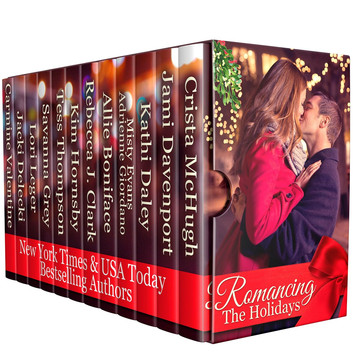 The season of Mistletoe and Christmas Cookies is almost upon us and we are proud to bring you 12 Holiday Romances! Snuggle up by the fire and enjoy this season like never before. From Sweet to Sizzling, From Maui to Washington DC, all our Romances have page turning love stories.  CHRISTMAS RECIPE BOOK INCLUDE COOKIES. TURKEY, APPETIZERS, AND MORE!
Crista McHugh – Let Your Heart Be Light
Falling for her late husband's boss will either lead to delight or heartache for Maureen Kelly.
Jami Davenport – Love At First Snow
Dr. Sarah Whitney opens her animal hospital to a needy kitten and a tough athlete with soft side.
Kathi Daley – The Cat of Christmas Past
Softening a heart and saving a group of tenants, leads to an unsolved mystery with the help of Ebenezer, the cat.
Misty Evans/Adrienne Giordano – Holiday Justice
Uncovering a theft ring of Christmas toys, Grey wants justice without ruining Christmas for Sydney's women's shelter.
Allie Boniface – Miracle of Love
A blizzard and dire circumstances throw friends Mick and Annie together to either fall in love or separate for good.
Rebecca J. Clark – Christmas in Stilettos
A marriage of convenience, a temporary situation. Christmas is a time for love. And miracles.
Kim Hornsby – Maui Kalikimaka
Lena needs a Christmas distraction and Kalani needs somewhere to sleep and when a mutual friend offers a beach house, they get what they need, and more.
Tess Thompson – The Santa Trial
Duty throws Rena into the jury box to judge the case of a Santa impersonator, and discover someone she never expected.
Savanna Grey – Picture Perfect Holiday
As an independent photographer, Lindsay doesn't want commitment but sexy as sin, Luke Davis soon proves her wrong.
Lori Leger – Tinseled Up In Texas
Will Niki Reeves find enough Christmas spirit to grant Tex Broussard the gift of a second chance?
Jacki Delecki – A Marine's Christmas Wedding
Mission over, two Marines who posed as a married couple can't seem to shake the idea of love.
Carmine Anderson – One Step Over The Mistletoe Line
Claire needs secluded time to think over a marriage proposal when a handsome neighbor appears at her cabin door.
When I first considered creating audio versions of my Code Breakers Regency romantic suspense books, I knew finding just the right narrator would be the most important decision in the process.
Pearl Hewitt recently completed my fifth audiobook, A Wedding Code, and her performance again affirms my original decision. She brings the characters to life and creates just the right aural atmosphere for these historical romantic suspense stories.
You can listen to an excerpt featuring Pearl here: 
A Wedding Code is now available on Amazon, Audible and iTunes.