Men Under Fire
Category
Talley's nails clicked on the wood floors as they approached the door. Nick's heart beat erratically, his palms were sweaty, and his mouth was dry.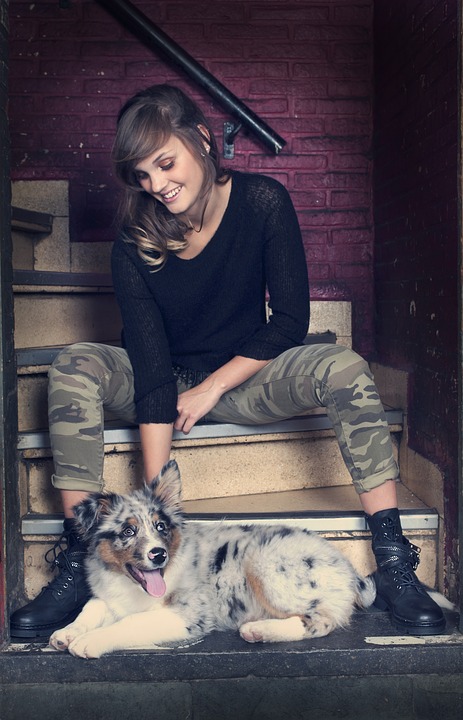 Hollie looked up from her desk as he walked through the door. Surprise registered on her face as she stood and came around her desk. Her hair was piled on top of her head in a high ponytail, and she wore a soft white dress that clung to all her curves. Her sweet and innocent look was a fist to his chest. He was having trouble moving air in and out of his lungs.
"Talley, Sgt. Welby, is something wrong? You don't have an appointment today."
She looked young and virginal, nothing like the dominatrix that his male mind had created in the late nights. The swimming regime recommended by Dr. Walters to help Talley was taking the edge off the long days, but the nights were still bad. And when he woke from the same nightmare, he lay in bed and fantasized about Hollie, her incredible bod in the tight black skirt, fishnet stockings, and black boots, and her gentle touch of his dog.
She looked closely at Talley. "Is Talley ill?"
He couldn't speak but stared at the enticing woman as his heart thudded against his chest like a marching band drum. He shook his head. "No, we're good. Really good." God, he sounded like a simpleton. He could feel his ears burning in embarrassment. "We were in Seattle and thought we'd stop by. That's not a problem, is it?" Of all the lame shit to say.
"Oh, I'm glad nothing's wrong." Hollie bent and patted Talley. "It's good to see you, Talley," she crooned in a soft, alluring voice.
Talley's ears perked up, and her body relaxed at Hollie's voice.
As she was bent over Talley, he tracked the creamy angle of her neck and a coiled black curl. He could feel her heat, and he caught a whiff of her flowery fragrance.
She didn't look like the badass woman of just three days ago. She was soft, womanly, and enthralling.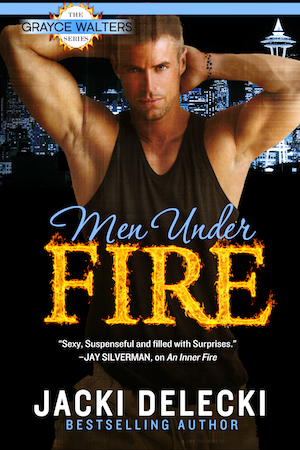 Dr. Walters looked up from her note taking. "I'd like to treat Talley once a week for the next three months. You live in Auburn. Will it be a problem to drive into Seattle?"
"Not a problem, ma'am. I'd do anything for this dog."
She leaned across her desk. "Do you swim, Sergeant?"
"Yes, ma'am." He didn't get what swimming had to do with acupuncture.
"I'd like you and Talley to start swimming in a lake or deep river. It's important you do it together."
"Lake Young is close by our family farm. Talley and I can swim there."
"Water will soothe Talley's ratcheted up nervous system."
Why did he feel as if the doctor wasn't talking just about Talley?
"Don't do any training around the swimming. Talley needs a real break from her work. Her senses, especially her focus and her nose, are working overtime. She'll have a break in the water."
He nodded. "It will be great to swim after our morning runs."
"Sounds like we've got a plan. Let's see how the swimming works." Dr. Walters stood from her desk and walked toward the door. "I can hear that my assistant is back. She'll make your appointment for next week."
Talley woke up with the doctor's movements. With her front paws planted forward, the usually hyper dog stretched her spine and then slowly hoisted herself to follow Dr. Walters. He couldn't explain exactly what had happened, but like Talley, he felt a deep sense of relaxation. For the first time since he had arrived stateside, he could breathe calmly and catch glimpses of the contented man before the war. He and a tranquil Talley followed the doctor to the outer office.
Dr. Walters stopped suddenly in the doorway. A young, curvaceous woman was balanced on a stool, reaching into cupboards, as she sang the painful lyrics from Nirvana's song "Sliver."
When she stretched her entire body forward, her short, black skirt inched higher, giving him an incredible view of her sweet, rounded backside. He swore under his breath at the tempting sight. She wore fishnet tights and thigh-high boots that were right out of every red-blooded male's fantasy.
His whole body tightened, not in danger but in hunger. Lust and need hummed through him, an invigorating feeling that he hadn't experienced in a very long time.
Friday, November 11, is Veterans Day. This national holiday is dedicated to honoring veterans of the armed services (Army, Navy, Marine Corps, Air Force, National Guard, and Coast Guard) who served to protect our country.
Did you know Veterans Day originated from Armistice Day, a holiday enacted in recognition of WW I soldiers? Click HERE to read more about the history of Veterans Day.
In addition to honoring the men and women who have served, I like to acknowledge the contributions of canine service members. I'm not the only American in awe of "war dogs."  There are several organizations dedicated to honoring and assisting active and retired military dogs.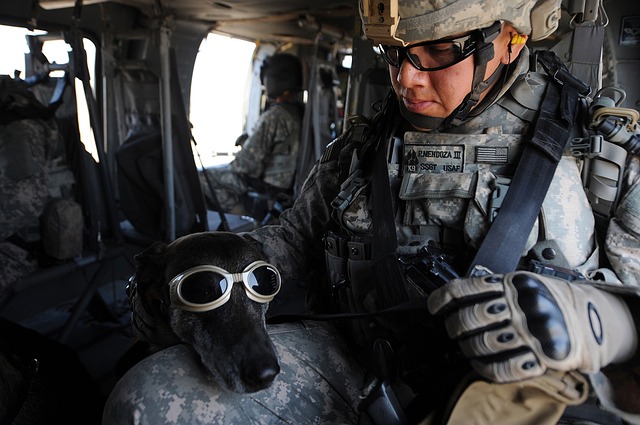 The United States War Dogs Association – features war dog history, information about the U.S. War Dogs Memorial, and how to participate with this organization.
Save a Vet – provides adoption and rescue support for military and law enforcement working dogs.
Operation Military Care K9 – collects and distributes care packages to military working dogs and their handlers.
Kevlar for K9s – works to provide bulletproof vests for working canines.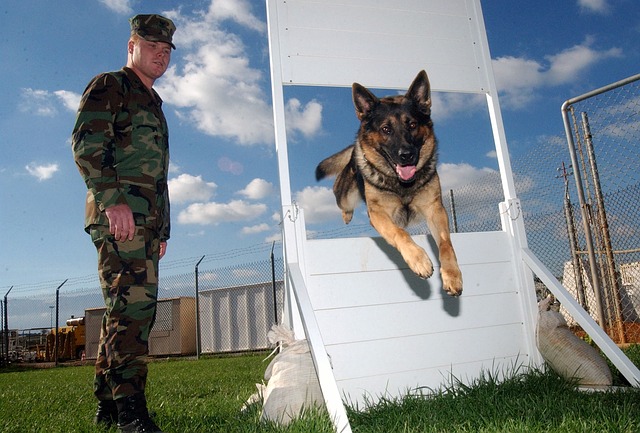 If you would like more stories or information about military working dogs, check out these sites or click HERE for a full listing of military working dog organizations/resources.
10 Things You Might Not Know About Soldier Dogs
Dogs of War: 23 Facts You Never Knew About Military Working Dogs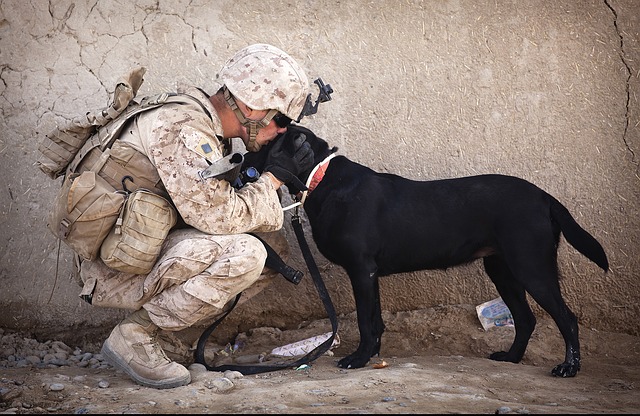 As an author, I've incorporated my passion, respect and enthusiasm for working military dogs into my contemporary romantic suspense fiction. Sergeant Nick Welby and his bomb-sniffing golden lab are leading characters in Men Under Fire, Book 3 in the Grayce Walters series.
This book is one of more than 60 titles featured in the Military Romance Book Giveaway, which includes a Kindle Fire. If you're a fan of military heroes and heroines, be sure to enter for a chance to win.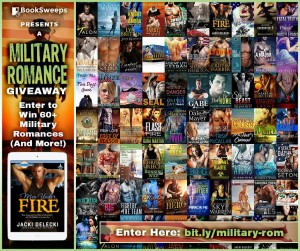 In honor of Veterans Day, I'm giving a way an ebook copy of Men Under Fire. For a chance to win, simply comment on my Veterans Day Facebook post. Here's the link: http://bit.ly/2fD26DI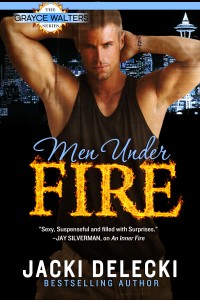 Save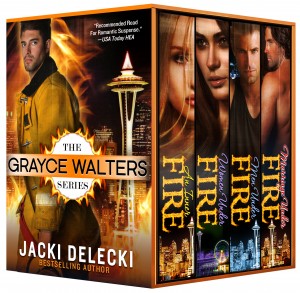 THE GRAYCE WALTERS SERIES: Grayce Walters, intuitive animal acupuncturist, finds herself drawn into danger in the name of protecting her animal clients. One extraordinary woman reluctantly battling evil on the streets of Seattle with an unconventional collection of crime-fighting accomplices: Her heart throb, alpha-macho hunk, Fire Investigator Captain Ewan Davis; her best friend James, a gay cross-dressing, karate master who can take bad guys down as long as he doesn't ruin his hair; her office assistant Hollie, a street wise girl gamer; and Mitzi, a black standard poodle who's anything but standard.
This four-book anthology from bestselling romantic suspense author Jacki Delecki includes:
An Inner Fire
Women Under Fire
Men Under Fire
Marriage Under Fire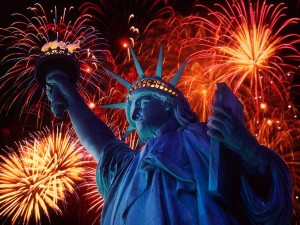 One of the highlights of summertime is upon us: The Fourth of July celebration! Across America, families and friends will come together in backyards, on beaches and at parks in honor of this holiday.
Independence Day is also a reminder that we are fortunate to live in a country that affords the opportunities and privileges as ours does. It's also an opportunity to recognize those who serve to protect and defend our freedom.
Today's military personnel serve with incredible dedication, proving that every man and woman has the potential to be a hero. That's one of the reasons I often feature characters with a military background in my Grayce Walters series. Sergeant Nick Welby and his bomb-sniffing golden lab, the lead characters in MEN UNDER FIRE, are an example of this.
To those who have served or are currently serving, I offer a special thank you on this Fourth of July. Know that your service and sacrifice are appreciated.
How will you be celebrating Independence Day? Are you vacationing? Attending a family reunion? Cooking for friends? For those in need of culinary inspiration, check out these classic All-American recipes. One of our family traditions on the Fourth is making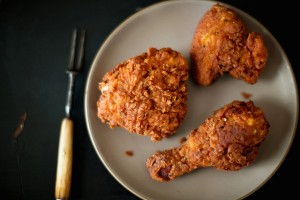 s'mores. If you're interested in making homemade marshmallows and graham crackers, Martha Stewart offers a couple of recipes. Let me know how they turn out!
Happy fireworks and freedom!