Contemporary Romantic Suspense Excerpts
Category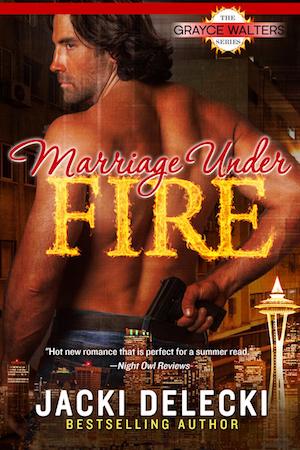 "Maddy, wait up." Hunter took two big steps toward her. His hands were full with the bags, so he couldn't touch her with his bogus PDA.
He had his usual scowl back in place. She should remember her first impression of him—a tighty-whities dude—before he started all the nice, husbandly gestures. She twisted the ring on her finger, wanting to take it off and throw it at him, but something held her back.
"Maddy, we need to talk about that woman, but not here."
With her brisk pace and her combusting emotions, perspiration beaded up on her face, and her long-sleeve blouse stuck to her skin. All she wanted was a shower and to get away from Hunter. Surprisingly, the giant man showed no signs of the heat or the stress of a public meeting with his sweetie.
Relieved to be at the house and out of the sun, she hurried down the brick walkway to the front porch. How quickly perspectives could change. This morning she had found the little farmhouse enchanting, and now? A brief stopover in her history of endless wandering.
Hunter dropped the bags on one of the Adirondack chairs and unlocked the front door. He held the door so Maddy could enter first. Maddy felt his stare on her back as she walked into the living room. The overstuffed chintz couch and wicker furniture now seemed sickeningly saccharine. "I'm going to jump in the shower. I need to get into something cooler." And I need time away from you and your bullshit ways.
"Go ahead and shower. But you can't run away. We have to talk about what happened."
Did he see her as someone who ran away from her problems? Maybe when she was sixteen and had no other choice, but not anymore. She turned quickly and stepped back into the living room. "Okay, let's talk."
"You sure you don't want that shower? You look pretty hot."
She was hot—hot under the collar and ready to take down a certain womanizing jerk.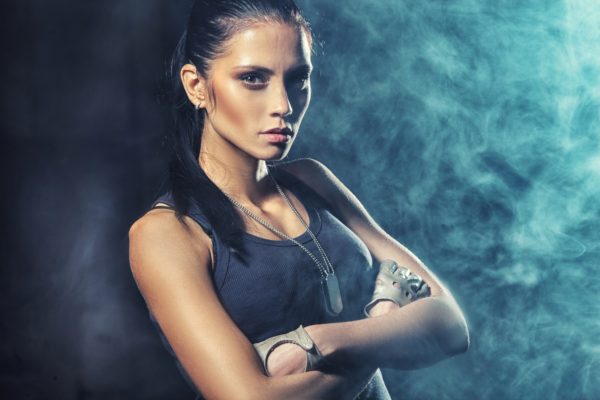 Angie stood motionless in the shadow of a misshapen cypress tree. The setting summer sun of Seattle didn't relieve the cold frisson of danger or the press of her revolver's cold metal against her skin. Although it had been months since her last reconnaissance mission, her body recognized the drill and tightened into high alert.
Splatters of fading sunlight danced across the sagging house. Official yellow tape was wrapped around the turn of the century beauty like a Christmas bow on a crushed, forgotten present. A "condemned" sign was nailed to the warped door. The crumbling front steps looked like their weight bearing days were a distant memory.
Not sure how to proceed, she waited and watched the abandoned house in the residential Ravenna neighborhood until it got dark. Should she take the squatters unaware? Surprise Maddy before she could run?
She moved from her hiding place to investigate the back of the house. The yard was littered with broken glass, smashed Styrofoam carryout containers, and plastic bags mired in mud from the wet Northwest summer. She stepped over the yellow tape that was haphazardly hung around the back steps, turned the handle, and then pulled open the back door. It was unlocked. The rusting hinges screeched.
"Maddy, it's Angie from your VA group." She reverted to her forceful military command voice. "I'm coming in."
When the door was thrown wide open, small dark bodies—rats—scurried away. Dread raced down her spine into the tips of her toes. God, she hated rats. This rat hole was worse than anything she had seen during her tours of duty in Afghanistan.
She stepped gingerly over the bags of garbage strewn on the uneven linoleum floor. The smell of the years of neglect and black mold hit her sensitive nose. She tried not to breathe. All of her senses heightened in the darkness, an internal radar honed from door-to-door urban combat. She took another two steps, listening for sounds other than the resident rodents.
"It's Angie from your VA group." She wasn't too worried about handling a high Maddy, but handling her companions might get tricky. After eight years as a Marine, she was used to tricky. And after everything Maddy had gone through in Afghanistan, Angie wasn't about to let her friend descend into another hell.
She reached in the pocket of her jeans for her tiny penlight as she walked into the dark dining room. The light of her flashlight reflected back at her from a cracked mirror hanging over the fireplace, then a sudden, shiny motion. Before she could react, a bright burst of pain exploded in her head. She fought against overpowering blackness.
Talley's nails clicked on the wood floors as they approached the door. Nick's heart beat erratically, his palms were sweaty, and his mouth was dry.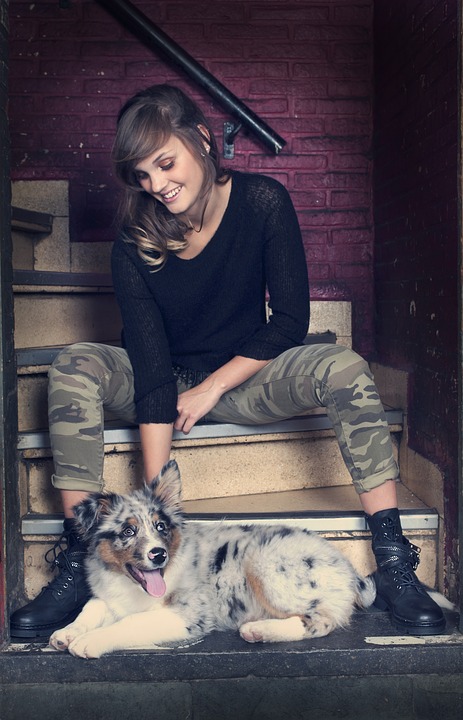 Hollie looked up from her desk as he walked through the door. Surprise registered on her face as she stood and came around her desk. Her hair was piled on top of her head in a high ponytail, and she wore a soft white dress that clung to all her curves. Her sweet and innocent look was a fist to his chest. He was having trouble moving air in and out of his lungs.
"Talley, Sgt. Welby, is something wrong? You don't have an appointment today."
She looked young and virginal, nothing like the dominatrix that his male mind had created in the late nights. The swimming regime recommended by Dr. Walters to help Talley was taking the edge off the long days, but the nights were still bad. And when he woke from the same nightmare, he lay in bed and fantasized about Hollie, her incredible bod in the tight black skirt, fishnet stockings, and black boots, and her gentle touch of his dog.
She looked closely at Talley. "Is Talley ill?"
He couldn't speak but stared at the enticing woman as his heart thudded against his chest like a marching band drum. He shook his head. "No, we're good. Really good." God, he sounded like a simpleton. He could feel his ears burning in embarrassment. "We were in Seattle and thought we'd stop by. That's not a problem, is it?" Of all the lame shit to say.
"Oh, I'm glad nothing's wrong." Hollie bent and patted Talley. "It's good to see you, Talley," she crooned in a soft, alluring voice.
Talley's ears perked up, and her body relaxed at Hollie's voice.
As she was bent over Talley, he tracked the creamy angle of her neck and a coiled black curl. He could feel her heat, and he caught a whiff of her flowery fragrance.
She didn't look like the badass woman of just three days ago. She was soft, womanly, and enthralling.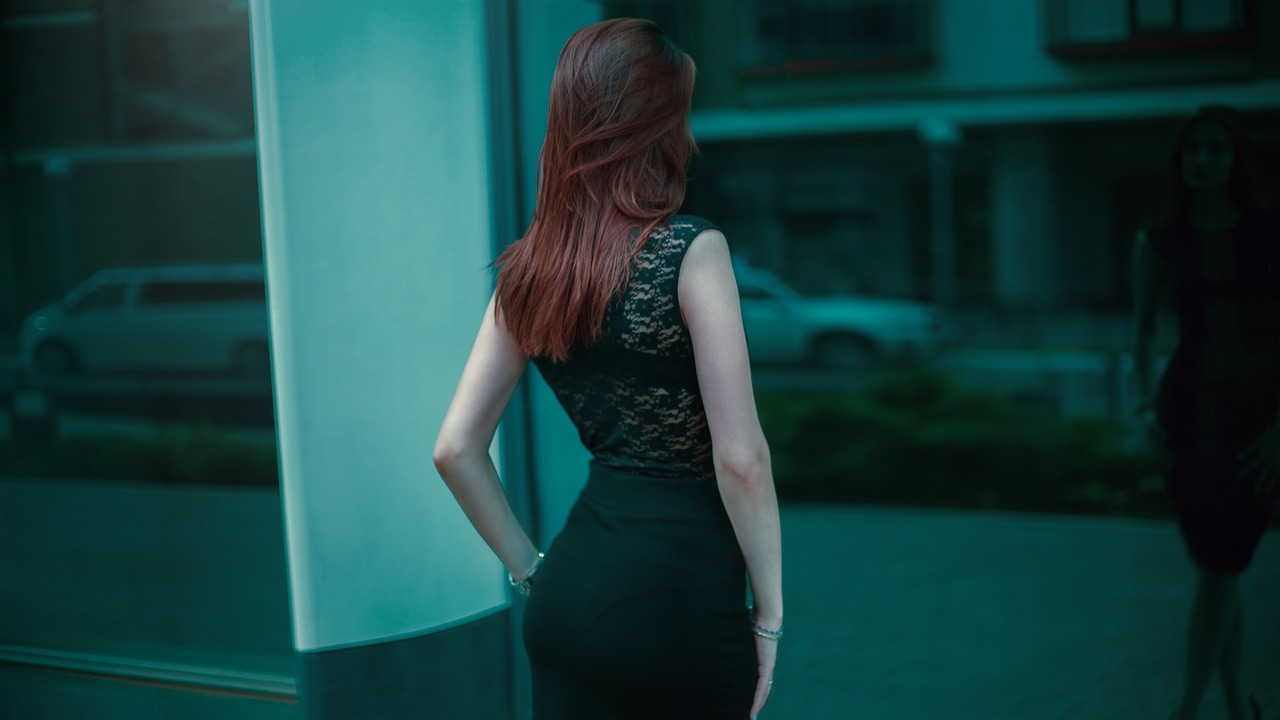 Davis stared down the hallway after Dr. Walters left. He hated surprises. Getting back late to the office, he hadn't been able to do a rudimentary background check before the interview.
The delectable Dr. Walters was more than disorienting. Her big green eyes, short skirt, and the way she laughed, lying on the ground with Henny licking her face, was a shock to his system. And he wasn't sure he liked the jolt.
He sat down and opened his computer to do the witness profile he hadn't been able to do before the interview. The woman was brilliant, Phi Beta Kappa from the University of Michigan, honors from Vet School at Cornell. There were endless pages on her research, papers, and presentations. Now, she practiced animal acupuncture. What the hell was that?
She was a good witness, factual not emotional. Her lack of reaction left him suspicious. Most witnesses needed to describe the experience of encountering criminals. Not the intrepid Dr. Walters. She seemed frightened as she described the man with red hair. But unlike most witnesses, she disclosed none of her fears.
He appreciated the irony of the situation. She had given the perfect interview logical, precise and it made him suspect her. Dr. Walters hadn't offered any personal insights. He was familiar with the tactic; he used it all the time. When his neatly constructed world had careened out of control two years ago after his father's slow, agonizing death, Davis learned the only way to survive was not to reveal anything.
There was something inexplicable about Dr. Walters, something he couldn't grasp. She bore watching. God, who was he kidding? Her tight little body and her legs bore watching.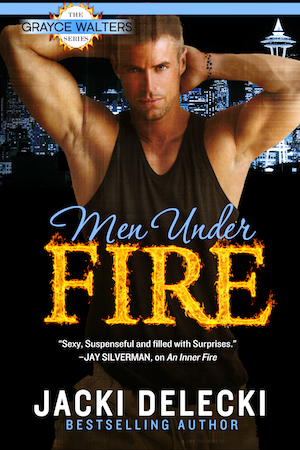 Dr. Walters looked up from her note taking. "I'd like to treat Talley once a week for the next three months. You live in Auburn. Will it be a problem to drive into Seattle?"
"Not a problem, ma'am. I'd do anything for this dog."
She leaned across her desk. "Do you swim, Sergeant?"
"Yes, ma'am." He didn't get what swimming had to do with acupuncture.
"I'd like you and Talley to start swimming in a lake or deep river. It's important you do it together."
"Lake Young is close by our family farm. Talley and I can swim there."
"Water will soothe Talley's ratcheted up nervous system."
Why did he feel as if the doctor wasn't talking just about Talley?
"Don't do any training around the swimming. Talley needs a real break from her work. Her senses, especially her focus and her nose, are working overtime. She'll have a break in the water."
He nodded. "It will be great to swim after our morning runs."
"Sounds like we've got a plan. Let's see how the swimming works." Dr. Walters stood from her desk and walked toward the door. "I can hear that my assistant is back. She'll make your appointment for next week."
Talley woke up with the doctor's movements. With her front paws planted forward, the usually hyper dog stretched her spine and then slowly hoisted herself to follow Dr. Walters. He couldn't explain exactly what had happened, but like Talley, he felt a deep sense of relaxation. For the first time since he had arrived stateside, he could breathe calmly and catch glimpses of the contented man before the war. He and a tranquil Talley followed the doctor to the outer office.
Dr. Walters stopped suddenly in the doorway. A young, curvaceous woman was balanced on a stool, reaching into cupboards, as she sang the painful lyrics from Nirvana's song "Sliver."
When she stretched her entire body forward, her short, black skirt inched higher, giving him an incredible view of her sweet, rounded backside. He swore under his breath at the tempting sight. She wore fishnet tights and thigh-high boots that were right out of every red-blooded male's fantasy.
His whole body tightened, not in danger but in hunger. Lust and need hummed through him, an invigorating feeling that he hadn't experienced in a very long time.