Blog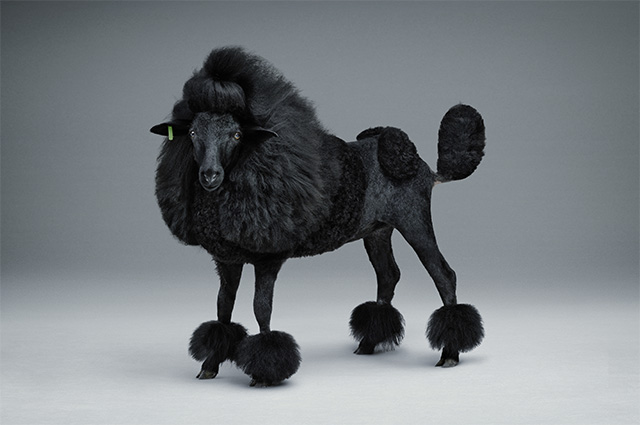 My character Mitzi used to look like this until Fire Investigator Ewan Davis adopted her. Now Mitzi Poodle is solving arson crimes with Davis & her acupuncturist Grayce Walters.
Read about them in Jacki Delecki's AN INNER FIRE – Releases November 14!
Guess who finds love at the Seattle Space Needle besides Tom Hanks and Meg Ryan? Animal Acupuncturist Grayce Walters and Fire Investigator Ewan Davis, characters in AN INNER FIRE. Unlike our favorite movie stars, Davis and Grayce don't meet in the Tourist Center. Davis is roped and dangling from the Needle as part of rescue practice for the Seattle Fire Department. Find out how love blossoms at 520 feet.
Read the romance mystery novel An Inner Fire by – Jacki Delecki releases on November 14th.
Hello – Mitzi here!  This story reminds me of Henny the firehouse dog in Jacki's romantic mystery novel "An Inner Fire".  She is a Labrador Retriever too but she is black – just like me!  Henny is an accelerant dog who helps Fire Investigator Ewan Davis detect arson fires.  She's very talented and helpful just like therapy dogs!
Smokey – the Labrador retriever mix from Jacksonville, Ill.  
WINS "CHICAGO FIRE" TOP FIREHOUSE DOG CONTEST!!
"..Smokey was found inside a home that was engulfed in flames before she became a firehouse dog. "Smokey's lifeless body was brought out, and with the efforts of fire and police, she was brought back to life," wrote her handler lieutenant Todd Warrick. Now Smokey is a training tool to help kids learn how to stop, drop and roll.".. (TodayShow)
Read more about Smokey HERE!
Mitzi is a Standard Black Poodle who lives with her human, Ewan Davis.  Davis is a hot firefighter/Fire Investigator who doesn't have the time or inclination to take Mitzi for endless grooming sessions.  Mitzi is relieved and doesn't miss the "pampered poodle" lifestyle that Ewan's ex-girlfriend used to make her endure.  This Standard Poodle is perfectly happy to stay far away from grooming salons, nail polish and rhinestone collars!  Mitzi is much more interested in solving mysteries and providing a little personal security for the humans in her life.