Blog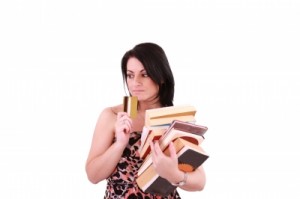 I heard this term for the first time a few weeks ago. An author friend mentioned she was releasing a new book just in time for Salestember. I thought I had misunderstood her, but then she explained that some  authors see a spike in sales come September—after the children return to school and moms have time to read.
I think Salestember is an interesting concept, and it made me wonder about a few things. I'd like to pose a few questions—some for readers, some for authors—in hopes that you'll share your own Salestember experiences with me.
Dear Reader, can you tell me…
Have you noticed yourself buying more books recently or do you plan to buy more books?
Do you actually have more time to read in September?
If you're on the lookout for new books or authors, where do you find them? GoodReads? Amazon reviews? Recommendations from friends?
Dear Author, can you tell me…
Have you intentionally scheduled a new book release for September to avoid the summer doldrums?
Have you personally experienced a Salestember spike in sales?
Do you find readers to be more engaged on social media in September?
Maybe Salestember is nothing more than an urban myth. Maybe there is a little truth to it. Whatever you call this month, here's wishing well to readers and authors!
Image courtesy of David Castillo Dominici at FreeDigitalPhotos.net.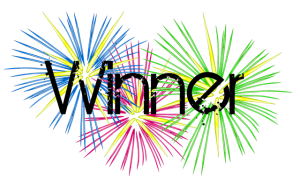 I had a great response to the contest offering an audiobook version of A CODE OF LOVE and want to thank everyone who entered. The randomly selected winner is Chanda Charles Allen. Congratulations, Chanda! Please contact me with your email so I can send your prize.
Remember, you can listen to an audio excerpt from A CODE OF LOVE or view the trailer on my website. The links are listed on my home page.
Thanks for being such great fans!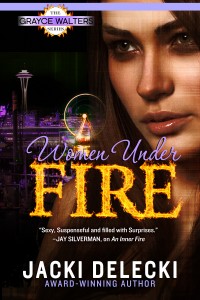 Check out the cover for WOMEN UNDER FIRE (Book 2 in the Grayce Walters series).
The first glimpse of a new book cover is both thrilling and nerve-racking for authors. There is always a moment of fear and panic when we worry that the cover artist failed to grasp our concept and we're going to end up with the worst romance cover of all time.
I'm happy to report that Kim Killion has once again exceeded my expectations and created a cover for WOMEN UNDER FIRE that strongly conveys the romance, intrigue, and mystery on Seattle's Waterfront in Book 2 of the Grayce Walters series.
WOMEN UNDER FIRE is in the final stages of production and will be available in early September.
ENTER TO WIN! Comment or share this contest announcement for a chance to win an audiobook version of A CODE OF LOVE! Contest runs Aug. 1-15. One winner will be randomly selected and announced via Facebook on Aug. 16. Good luck!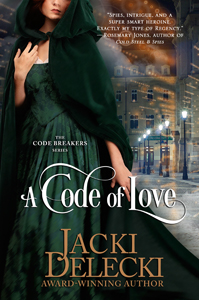 A few months ago I began the process of converting A CODE OF LOVE from print to audio. After an exciting adventure working with the talented and accomplished British voice actor Pearl Hewitt, the audiobook is now available from Audible, iTunes and Amazon.
I hope you'll give it a listen. Even at the book's author, I discovered new nuances to the story from the aural version. Pearl's tone, inflection, pitch and pronunciation added emotional depth by bringing the characters to life through sound.
Listen to an audio excerpt from A CODE OF LOVE.
There is also a new book trailer available for A CODE OF LOVE. Again, I was struck by different elements of the story through the application of a different medium. I'd love to hear your reaction to both the audiobook and the trailer.
Watch the book trailer for A CODE OF LOVE.