Blog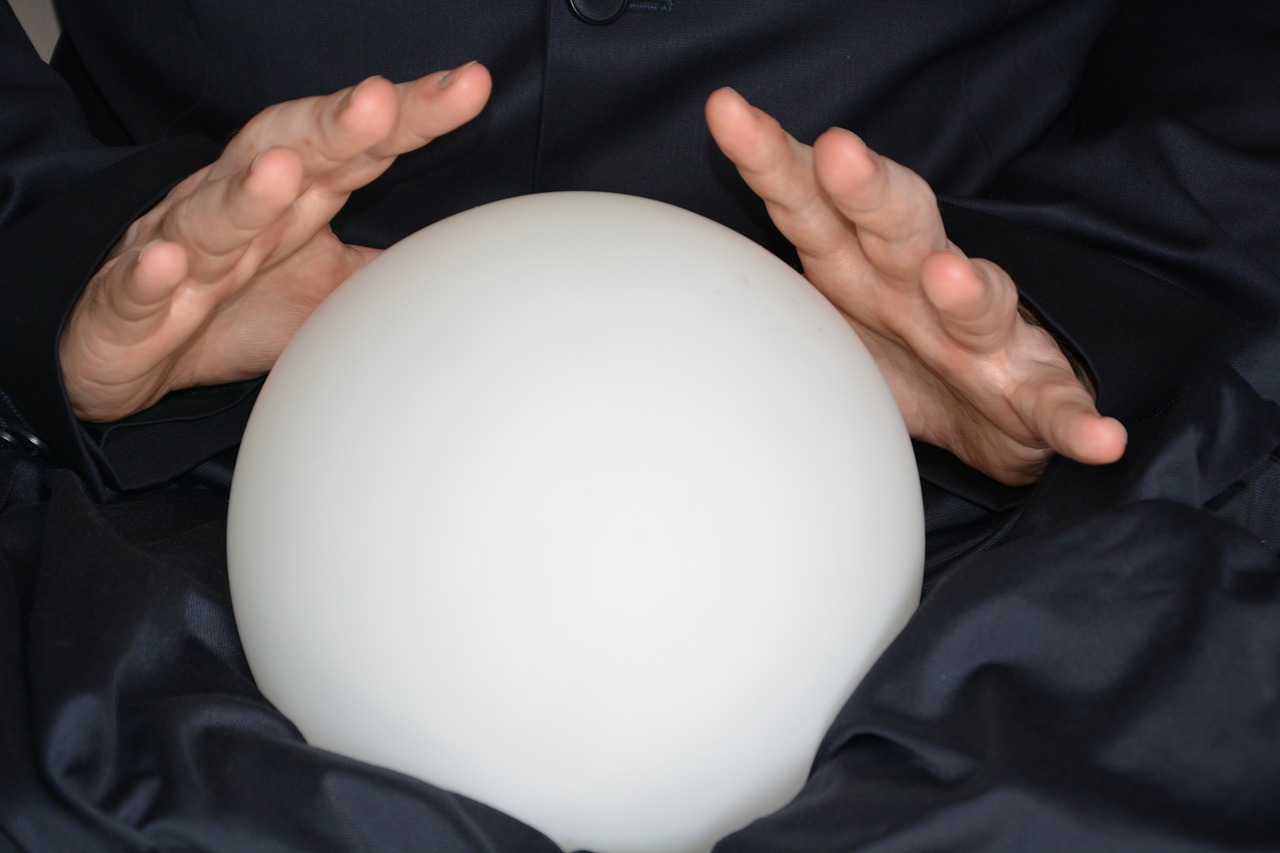 Ambushed by Aunt Aideen, Grayce Walters was trapped. The bonds of social pressure gripped tighter around her wrists and ankles, holding her captive in the kitchen chair. She couldn't escape tonight's séance.
Dressed in a flowing cobalt-blue caftan, Aunt Aideen ceremoniously placed a scarred, black box on the table and then carefully opened a chest lined in red velvet and raised a glimmering crystal ball into the air. "This Keek-Stane has been passed down through generations of Scottish witches."
The enormous kitchen suddenly went airless. Grayce gulped for a breath. Mitzi, who had been sleeping under the table, protectively covered Grayce's feet with her paws.
Grayce knew nothing about tarot cards or witches. Why hadn't Davis warned her that his aunt considered herself a witch? Grayce had recognized Aunt Aideen as a gifted intuitive, but not a witch, whatever that meant.
Aunt Aideen placed the ball in the center of the table spread with tarot cards. "The Keek-Stane guides me in the reading of the cards."
A call to a suspicious fire had interrupted the cozy dinner with her boyfriend, his aunt and dog. If Davis had stayed, she'd be eating dessert instead of having a metaphysical experience.
Aunt Aideen's enormous moonstone ring flickered in the candlelight as her hand hovered over the cards. "We must look to the future."
Grayce couldn't see the card. She felt light-headed from the burning sweet flag incense or from the ominous energy swirling from the crystal ball.
As she turned over the first tarot card, the large woman's usual booming voice grew quiet with a mysterious Gaelic lilt. "The Knight of Swords."
Prickly sensations lifted the fine hair on Grayce's neck. Mitzi came from under the table and sat next to Grayce's chair.
Aunt Aideen opened her massive hand to allow Grayce to see the card—a medieval knight in armor on a powerful white horse rode toward a battle in the distance. The horse's harness was decorated with butterflies and birds. The sky behind him was filled with storm clouds and the trees, tossed wildly by the wind. The knight resembled St. Michael the Archangel.
"The Knight of Swords is hard to resist," Aunt Aideen intoned.
Davis obviously fit the Knight of Swords. His commanding presence, physical strength, and his commitment to fight crimes made him the perfect archetypal hero.
Heat moved across Grayce's cheeks in embarrassment. "Davis was hard to resist." Grayce knew first hand. As a witness to arson, she had been interviewed by the sexy fire investigator and had fallen in love with the irresistible man.
"My nephew, Ewan Davis, is in no way a Knight of Swords. Davis is an Emperor, a man of the logical world, like his Scottish forebears. The Knight of Swords is a messenger, a call for adventure. He does not see, nor does he care about risks or dangers and instead moves forward with his strong determination and strength to succeed, no matter what.
Grayce wasn't going to discuss Davis' ability as an adventurous lover with the aunt who had raised him after his mother's death.
"The knight will call to you from your dreams." Aunt Aideen's solemn voice and the shimmering moonstone known for clairvoyance were doing strange things to Grayce's perceptions. The images in the room faded in and out. The heightened energy from the ball moved in undulating waves.
"His call will challenge you to leave your present way of being." Aunt Aideen's eyes were in the shadows, but Grayce felt her focused stare. "The Knight of Swords can also be seen as a warning."
With the soft burr of Aunt Aideen's Scottish inflection, the wavering candlelight and the nutty scent of sweet flag, Grayce was floating into deep relaxation.
Aunt Aideen's voice lost its soothing rhythm. "And it doesn't take a seer to predict that Davis will have trouble with the knight's appearance in your life. Davis needs to be your protector."
Grayce came immediately out of her meditative state. Davis tried very hard to control his fear of unforeseen disasters by guarding all those he loved.
"Does the knight have to be human? Maybe I'll have a new patient?" Grayce asked.
Aunt Aideen kept her eyes closed. Her muted voice was firm. "I see a tall, dark man in a uniform. He holds a gun."
Shivers of fear danced on Grayce's skin.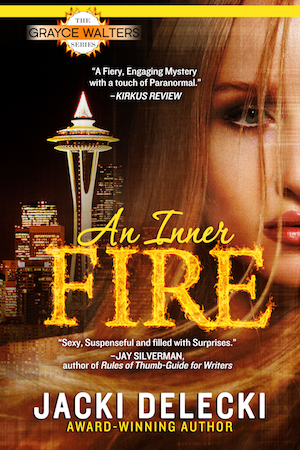 A half hour later, he completed her recorded statement and the interview was finished. She had achieved what she had set out to do as a responsible citizen. She had given the lieutenant the description of the arsonist without sharing any of her insight.
"Thank you, Dr. Walters. Your information may be helpful."
She was thankful to be done with the interview. She hoped never to think, dream, or come close to the red-haired man again. The gigantic lieutenant with his aura of command looked totally capable of handling the dangerous man. "I hope my description will help you find him."
"Is this the best phone number to reach you?"
Grayce stared at the sheet of paper he handed her. She swallowed the rising panic and ignored the bone-deep awareness that the red-haired man wasn't finished.
"I may need to contact you," he said.
"I've told you everything."
"You never know what may come up with an investigation."
She forced her lips to curve into a smile of sorts. "Of course. You have both my office and cell number."
When she stood, Henny stood, too.
For a man his size, the lieutenant was quick. He was next to her by the time she had picked up her purse.
She craned her neck to look up at him. His eyes were focused on her. They locked gazes briefly. Grayce looked away, trying to lessen the forceful connection between them, the heat racing through her body. She bent down to pet Henny. "It was great to meet you, girl."
Henny had been a bright spot in the morning, supporting Grayce with her gentle, loving spirit. Throughout the interview, Grayce had agonized over how much she should reveal about her intuitive grasp of the man's violent nature. She had almost confided in the lieutenant. She had almost believed he might be able to accept her gifts.
Almost. Almost wasn't good enough. Almost wasn't enough to trust. Almost would open up an abyss of her secrets.
An Inner Fire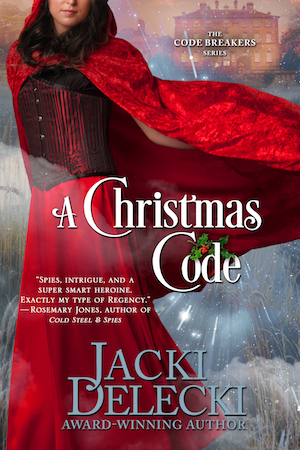 The door to the conservatory squeaked open pouring light into the room. She jumped behind the Palmaceae. Her heart accelerated wildly. She waited, her ears drumming with the silence.
"Gwyneth?"
Ash's whispered voice was a balm to her shattered nerves.
She stepped out from the plant. "Ash, I'm here."
He walked toward her. His strong profile and confident walk made her want to run into his arms, but she controlled the impulse.
"Why are you hiding?" He asked in a teasing tone.
"Why were you late?" She didn't like the idea that he'd found her frightened at their first secret rendezvous.
"Late?" He placed one hand on his hip, his tone sardonic. "I didn't realize I was late."
"Never mind. I'm unsettled after my fall."
He stepped closer to inspect her carefully, his light eyes moving over her body. "Did you trip?"
She wasn't quick to get mad, but she felt the anger slowly moving up her spine. Cord and Ash had tormented her relentlessly about her clumsiness when she was a young girl. "First of all, I didn't trip as you suspect. And I wasn't clumsy as a girl. I always tried to impress you with my daring feats. And I accomplished my deeds despite growing almost as tall as Cord in one year."
Ash snorted, which only added fuel to the burning fire of her displeasure.
"Honey, you're not that tall."
His endearment went a long way in appeasing her. "Did you just see Lady Charolois in the hallway?"
"No. I didn't see anyone."
"She just ran out of the door at the same time someone knocked me down."
"Someone knocked you down?" Ash pulled a pistol from beneath his waistcoat and scanned the room. He moved closer to her. "Are you hurt?"
"I'm fine, just shocked."
"Which way did he go?"
"I'm sure he left through the garden door when I was getting up from the floor."
"Did you recognize him?"
"No. When I was struggling to stand up, I heard the door open and saw Lady Charolois running out of the door."
"Let me take you to your room then I'll come back here to look around." Ash took her by the elbow and led her toward the door.
"I'm not going to my room. I'll go with you." She pulled away from his arm.
He took her arm again and led her to the hallway. "You're not going anywhere, but back to your room. You could've been hurt…"
She looked down the hallway and behind her before she whispered, "I'm fine. You said I could be part of this mission."
Excerpt from A Code of Love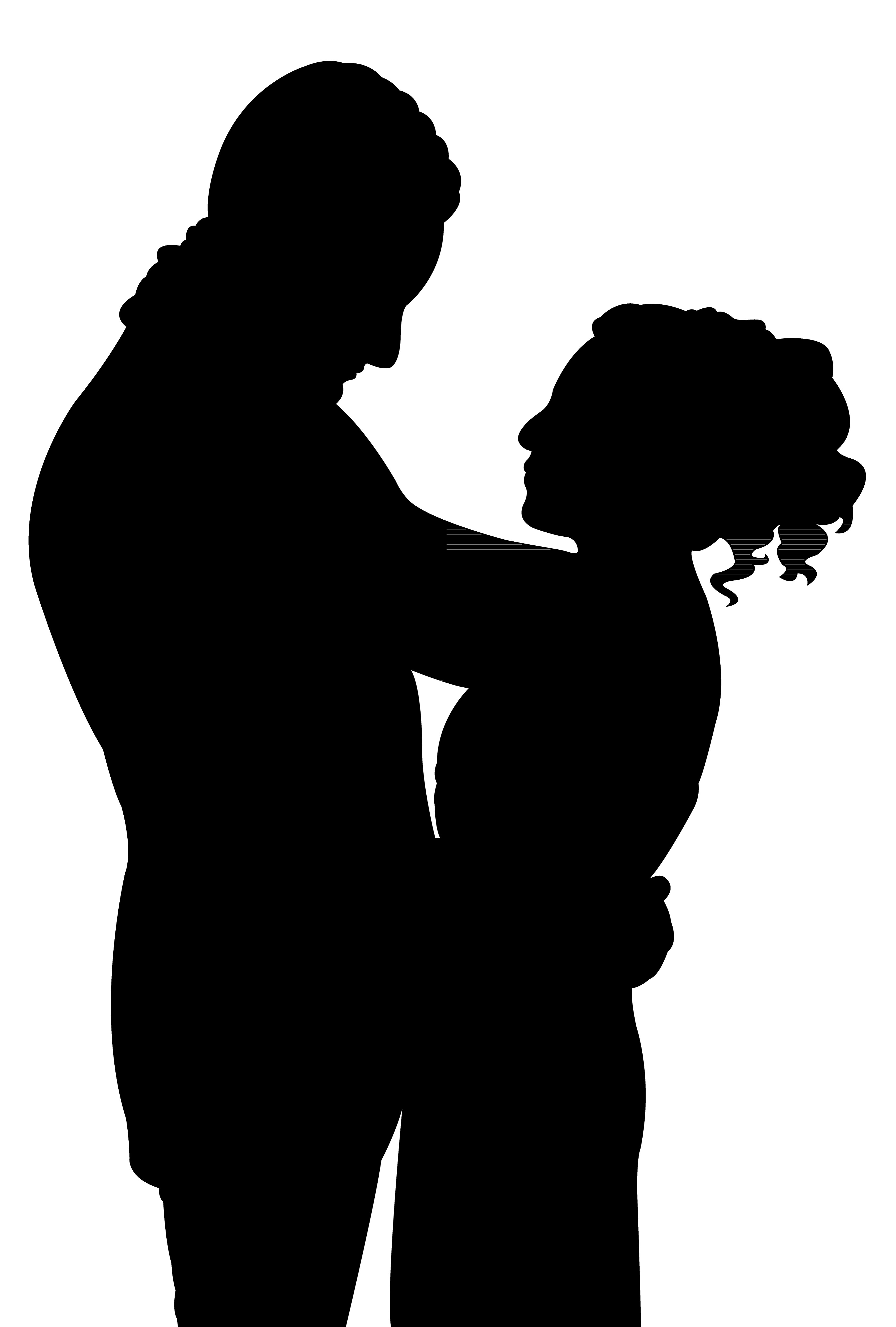 Gus pounced as Henrietta rose from her knees, the task of weeding the flower beds complete. Henrietta teetered but the impact of the four-stone Labrador couldn't be stopped. She fell backward on her heels, giving Gus the perfect position to lick her face. His wet kiss landed squarely on her lips and was followed by a full frontal assault. Her shrieks encouraged Gus to intensify his slobbery affection.
"Gus, you kiss better than the gentlemen of the ton." She stood, brushing the paw marks from her pale yellow muslin dress.
"You never told me that you kissed a lot of men." Edward came down the steps. Her younger brother never appeared to be listening, but it was like him to hear her slightly risqué comment.
"I was joking, and a gentleman would never ask a lady whom she has been kissing."
"Why were Michael and his friends laughing about Lady Hawksley's lips?" Edward asked.
Henrietta was going to wring their older brother's neck for being indiscreet about the voracious widow in front of Edward. "I'll let Michael explain what he and his friends were discussing."
"I knew you weren't going to tell me anything. Michael is in France and isn't going to be home for at least four or five years."
With his round baby cheeks and the golden Harcourt hair, Edward looked like a cherub in a Raphael painting. Leaning over, she tousled his hair. "I'm sure Michael will be home before you're twelve years old and will answer all your questions."
She had definite plans for educating Edward on the relationship between women and men, to shatter the male balderdash that women needed to be protected and thus excluded from the workings of the real world. With Michael's departure to France for intelligence work, the management of the entire household fell on her shoulders.
Edward chased Gus over the grass and behind a tree. The dog came then waited for Edward to give chase again. The boy and dog ran circles around the giant oak.
Watching their enthusiastic play, she felt a deep longing for something she couldn't identify. When Edward and Gus came to a halt near her, she hugged her younger brother. "I'll tell you about kissing. It's delightful when you're kissing someone you care about, like your younger brother or your dog."
"Hen, I'm not talking about that kind of kissing." Edward, appearing to have no interest in the conversation, drew away and threw a stick to Gus.
"Kissing between women and men is exactly like kissing between families, a sign of mutual affection between people who care about and respect each other." She shook her gardening gloves, carefully choosing her words. "Women want to know men respect them for their minds, their wit, who they really are, before they share their affection."
Why was she thinking of a man whose kisses wouldn't be the least respectful?
Happy New Year! Are you ready for a new start? I know I am. The New Year always brings a sense of optimism. There's something both healing and invigorating about a clean slate ~ putting the past to rest and facing unlimited potential.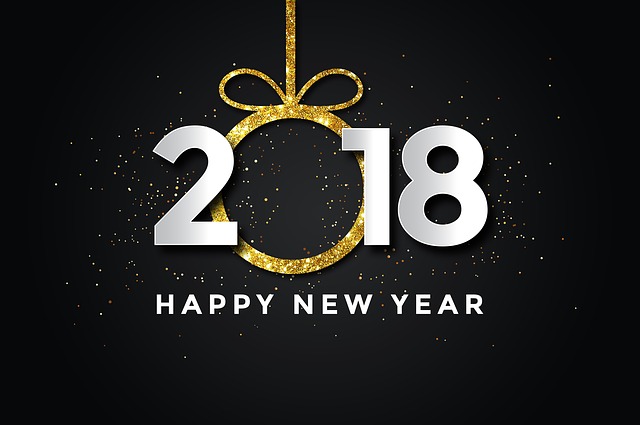 Do you make New Year resolutions? Even if you don't, here are some ideas for achieving your reading and/or writing goals.
Resolutions for Readers
Share your love of reading. Donate or volunteer with literacy organizations, your local library, student tutoring programs, schools or organizations that support at-risk youth. You can donate time, books or financial support.
Try a book in a different genre than you usually read.
Send fan mail to a favorite author.
Keep a reading log. Write down the titles you read and rate them (1 star being the worst/didn't finish to 5 stars, the best). Make a note about which books you'd like to re-read or which books were especially meaningful.
Visit and explore your local library.
Resolutions for Writers
Make time to write every day (start with 15 minutes).
Document your daily word count.
Learn more about the business of writing.
Try writing in a new genre, even if it's "just for fun."
Every month, read a new book about the craft of writing.
Share your knowledge and experience. Mentor a new writer, give a workshop, speak at a conference.
Connect with other writers.
What are your writing or reading goals for 2018?