Big Quiz Giveaway - Fun, Books & Prizes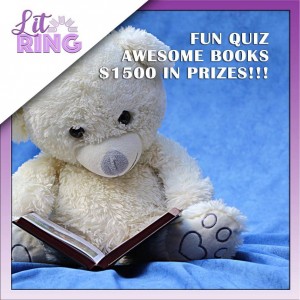 Giveaways are great…until you discover you weren't one of the lucky grand prize winners. LitRing is sponsoring a giveaway where everyone is a winner! Take the #LitQuiz to discover your next late night binge with a book tailored matched to your preferences.
Click HERE to get take the quiz. Be sure to browse the LitRing website where you can find lots of new releases, free reads and enter to win more than $1,500 in prizes.
Good luck and happy reading!