Audiobook version of A Christmas Code now available
Audiobook fans can now enjoy A CHRISTMAS CODE, Book 2 of the Code Breakers series. Narrated by Pearl Hewitt, this title joins the other two books in the series on audio.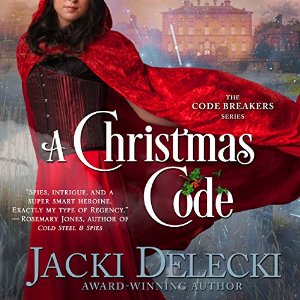 Enjoy an audio sample HERE.
Click on the book titles to purchase at Audible today!
If you would enjoy receiving a free download of this new audiobook release in exchange for an honest review, please contact my assistant Maria Connor at myauthorconcierge@gmail.com.