An Interview with an Interesting Character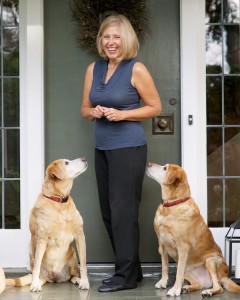 One technique authors use to get familiar with their characters is conducting an interview. Posing a variety of questions and imagining how a certain character would respond helps to develop a complex, believable hero or heroine. Instead of interviewing a fictional character, I'm going to share few questions from an interview I recently did. I hope you discover something new about me!
How long have you been writing?
Five years.
Do you ever suffer from writer's block? If so, what do you do about it?
It is very difficult when you're writing for deadline. I always go outside. Nature always helps me relax and to slow my brain from spinning.
Tell us something about your newest release that is NOT in the blurb.
My newest release has a terrorist plot. I've consulted with a national terrorist expert who consults with the CIA. My family is worried that either the FBI or CIA are going to come for me over my Google Searches and emails.
Are you working on anything at the present you would like to tell us about?
As I finish Women Under Fire, I'm making notes for my Regency release, part of The Code Breakers Series. A Cantata of Love. I find when I'm stressed about my writing, I love making up the next book's plot.
What are you reading now?
Mary Balogh's latest release The Escape and Julie Garwood's Hotshot. I'm always reading several books at once.
What is your favorite food?
My favorite food is kale salad. I also love seafood, so it's convenient living in Seattle.
Where are you from and what do you love best about your hometown?
I've lived in Seattle for so long, I consider it my hometown. Seattle is physically outstanding with water and mountains on all sides. Love my city and have made it a character in my Grayce Walters Series.
What's the weirdest thing you've ever done in the name of research?
I love all the things I do for research:  go to Gay Bingo, work with Seattle's Fire Department, go to museums in Paris, but probably the weirdest is I'm ALWAYS listening to people's conversations. I want to hear how people are talking to each other. I once stopped and tied my shoe for 5 minutes to hear a couple argue.
Jacki Delecki is the author of Regency and contemporary romantic mysteries. Her most recent release is Women Under Fire, Book 2 in the Grayce Walters Series.