The Film Noir Influence
In Women Under Fire, Grayce and her cross-dressing best friend share their love for dark, gritty, melodramatic film noir with lots of lively discussions. This photo from Rear Window with Jimmy Stewart and Grace Kelly inspired me to capture my own noir scenes on film. These two photos were taken at Jack Block park, one of the Seattle-based locations in Women Under Fire.
If you haven't sampled Women Under Fire yet, enjoy this excerpt.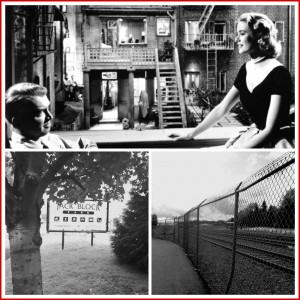 .