5 reasons I love autumn in Seattle
Welcome, autumn! I hope you're enjoying the change of season. I certainly am. There are many reasons so many people love this time of year, but I'm listing my top 5.
1. It's the perfect time for a staycation. September through November is the best time to visit Seattle, according to U.S. News & World Report. The tourists crowds have thinned and temperatures have cooled, making it easier to visit popular destinations and landmarks.
2. Snoqualmie Falls! Located 29 miles from downtown Seattle, this scenic attraction is located in a two-acre park, which includes a gift shop and observation deck. It's the perfect backdrop for autumn's spectacular foliage.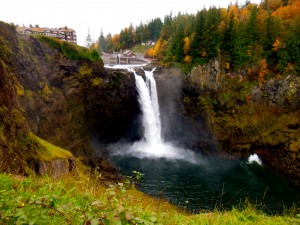 3.  Apple picking. For many people, a trip to the local apple orchard to pick apples and then snack on hot cider and donuts is an annual tradition. The mild autumn weather makes a visit to the orchard especially pleasurable, and the multitude of local orchards makes for a great afternoon outing with family and friends. Check out these easy recipes for applesauce, apple crisp and apple butter before you bring home a bushel.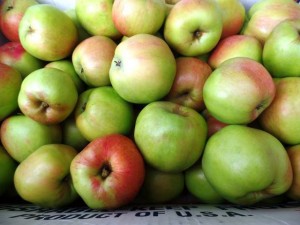 4. Yurt camping. Outdoor enthusiasts love autumn, but let's be honest. Sometimes the Pacific Northwest weather can be drizzly and damp. Camping in a yurt means you don't have to cancel your plans if the weather isn't cooperating.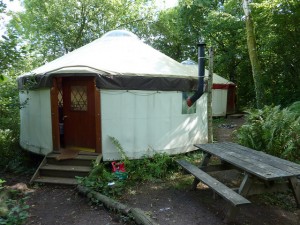 5.  Local harvest festivals and neighborhood celebrations. Many of the communities in and around Seattle hold special events this time of year. Online listings can help you discover a nearby pumpkin patch, fall festival or other autumn celebration.
What is your favorite thing about autumn? Add it to the list!