jacki delecki
Tag
Today's blog might seem a bit off topic, but I wanted to share a suggestion with my friends and readers. Consider this a Public Service Announcement for anyone who loves to travel.
GET A PASSPORT.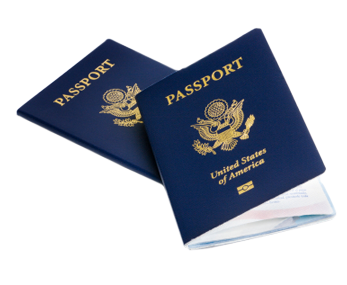 I've had a passport for years, and I often assume most people have this pocket-sized blue booklet. A casual conversation with a friend of mine revealed that isn't necessarily the case.
My friend mentioned that she unexpectedly had an opportunity to travel to Europe but was now in a mad scramble to get a passport. The process seemed straightforward enough…until she ran into problems with her birth certificate. She had to order a new one online since she no longer lives in the state where she was born. No problem, right? Wrong. That process was supposed to take two weeks and now four weeks later, she's getting nervous.
So why do you need a passport…especially if you aren't planning to travel abroad?
The most obvious reason is never say never. Like my friend, an unexpected opportunity to travel may present itself and you'll be glad you're prepared.
International travel will increase by 35% over the next 10 years, according to a 2016 study conducted by VISA. While work, finances and family obligations may preclude international travel right now, your situation may change in the not-too-distant future.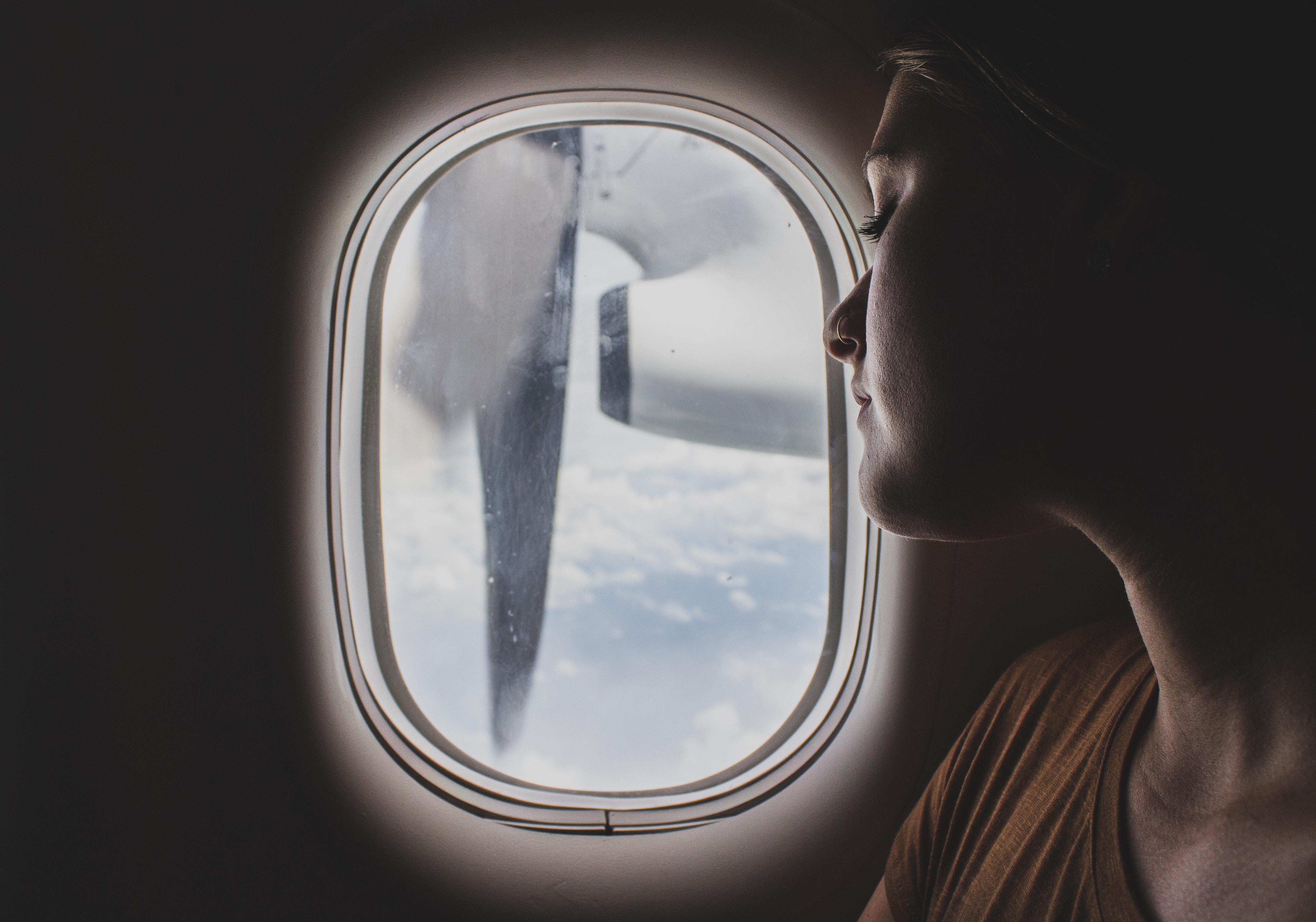 Any international travel, even venturing into Canada and Mexico from the U.S., requires a valid passport (or passport card). Dreaming of a Caribbean cruise? You'll need a passport. Invited to a destination wedding in Cabo San Lucas? You'll need a passport. And what happens if you win an all-expense paid Mexican vacation from LIVE! with Kelly & Ryan? You'll need a passport!
Be prepared for any eventuality. In the event a close friend or family member experiences an emergency situation while traveling outside the U.S. and needs help, you'll be ready to help out if you already have a passport.
Get it now to save money. The average cost of a passport is $140. There are additional costs for expedited services and the application fee could increase in the future.
A passport serves as a secondary form of photo ID. If you lose your driver's license or other important documentation, having a passport on hand can minimize the inconvenience.
Don't have the extra cash to get your passport? Put it on your wish list. The next time someone asks what you want for your birthday or special occasion, tell them you want a passport. Just be sure to send them a postcard from your first international destination to say thanks. (A check for $140 along with a passport application makes a terrific graduation gift also!)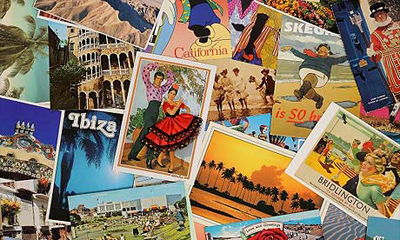 If you're ready to get started or want more information, visit the U.S. Passports & International Travel site.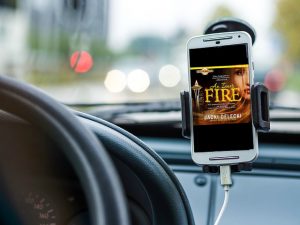 A friend of mine was moving from Virginia to Florida – a 13-hour trip in the minivan with two toddlers, a cat and a dog. She had originally planned to make the trip in two days, but ended up driving straight through. Why? Because she couldn't turn off the Harry Potter audiobook she was listening to.
Audiobooks are a great way to make the most of long hours in the car. You can listen on your own device or plug into the car's sound system so everyone can enjoy the story.  Add audiobooks to your next road trip with these easy tips:
Download the Audible or iTunes app to your cell phone or tablet before your trip and make sure it's active.
Test drive your audiobook app and device in the car. Make sure you have necessary cords and connectors.
Select a few titles before you head out. Download them so you don't need Wi-Fi to stream them.
Listen to the audio sample before selecting a new audiobook. Make sure you'll enjoy the narrator's performance to avoid being disappointed.
Take a group vote to decide on audiobooks everyone in the family will enjoy.
Choose books that are funny, entertaining and engaging.
Ask friends to recommend that favorite audiobook narrators and audiobooks.
For a chance to win one of my audiobooks, comment with your favorite audiobook or narrator.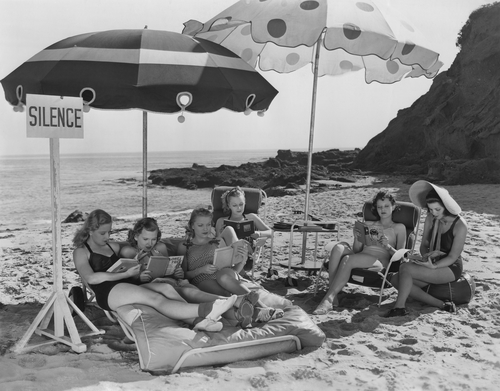 Welcome summer! The warm weather season is officially underway. For many people, summertime is an opportunity to slow down and enjoy life. If personal obligations like school, family, or work keep you too busy to participate with a book club during the rest of the year, consider setting up a summer book club. Not sure where to start? Here are some tips and suggestions.
Identify potential book club members. This can include friends, family, coworkers, neighbors, etc. Consider the tone and theme of the club to help determine the best fit of members. Do you want a casual girls' night out or something for a range of ages?
Determine when your book club will meet. This will depend on members' availability. Are most people available during the day or in the evening? How about weekends? Where will the group meet? Decide on frequency and how long meetings will be. Don't be intimidated by logistical details. Book clubs don't have to be hours and hours long. How about an hour meet-up at the local coffee shop? The goal is to merge your love of reading and time with special folks.
Decide what book(s) members will read. Your book club can be any format you choose. Instead of everyone reading the same book, maybe members share recommendations and brief critiques of books they are reading independently. If you prefer a more traditional approach, where everyone reads the same book and shares a discussion, check a best-seller list or accept suggestions from members. Put the list of titles to a vote and go from there. Here is an article with the year's most anticipated book club reads.
Recruit volunteers. Invite members of the group to help organize the book club:
Someone to send out meeting reminders
Discussion moderators
Refreshments (if appropriate)
Research, such as author bio, book club discussion notes/questions
Decide on ground rules/meeting format. Will the conversation be casual or is each person expected to contribute to the dialogue? How will the moderator/group handle interruptions, keep the conversation on topic and make sure every person has a chance to be heard? Develop a list of questions to facilitate the discussion.
Read, relax and enjoy!
Do you have tips for setting up a book club or book recommendations? Post your comments here!
I love dogs. They are noble and heroic and worthy of being included in my romantic suspense stories. For many years, Gus and Talley, my two Golden Labs, were my constant companions; they inspired me to include four-legged characters in my books because of the unique relationships people and animals share.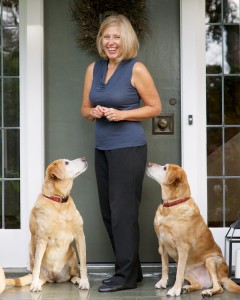 When I was researching topics for today's blog, I came across a website for an impressive canine–Surf Dog Ricochet (or Ricki, as she is called). The achievements of this very special SURFice dog® highlight the endearing qualities of all service dogs: loyalty, personality, dedication, steadfastness, comfort and unconditional love.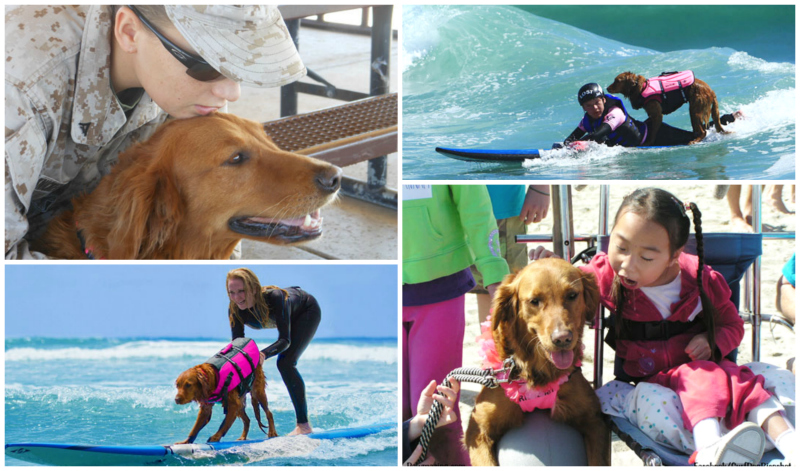 After "flunking out" of training as a service animal, Ricki's owner wasn't sure what to do with the puppy.  She enjoyed surfing and, at fifteen months, took third place in the Purina Incredible Dog Challenge surf competition. Ricki's knack for surfing created a unique opportunity for her to work with special needs kids and peoples with disabilities on the water.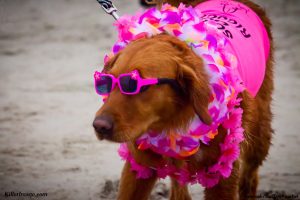 One of Ricki's other talents is her ability to detect stress and anxiety in people. This is one reason therapy dogs are being used to treat service members with PTSD and children with autism. Read more on this on Ricochet's website.
Over the course of Ricki's career as a therapy dog and philanthropist, she has raised almost $500,000 for various causes, won top dog awards and become a media star. You can read her story in Ricochet: Riding a Wave of Hope with the Dog Who Inspires Millions and catch her in Super Power Dogs, which comes out in 2018.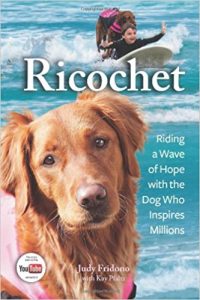 Part of what is most inspiring about Ricki's story is that her "pawsome" success as a surf therapy dog was not intentional. That's a wonderful reminder that when life doesn't go as planned or we fall short of our goals, there is still the potential to become or experience or achieve something amazing.
See Ricki's incredible photos and learn more at her website: www.surfdogricochet.com.
Photos of Ricochet used with permission.
Save
Save
Save
Save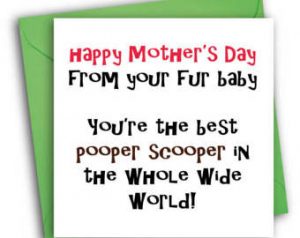 I saw this adorable greeting card and it reminded me that Mother's Day means different things to different people. The second Sunday in May has become a celebration of motherhood in many forms, an all-encompassing acknowledgement of the caring and nurturing contributions of all women in our society.
That includes all the fur baby moms.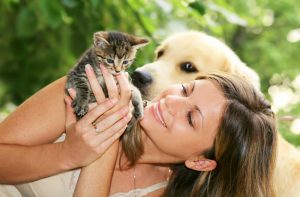 Being a mother is all about dedication, unconditional love, teaching, tending, healing, inspiring and encouraging others. For all of those moms who love and adore their fur babies, have a wonderful Mother's Day!
If you have a fur baby, share a photo and tell me how you'll be celebrating your special day.
Save
Save