giveaway
Tag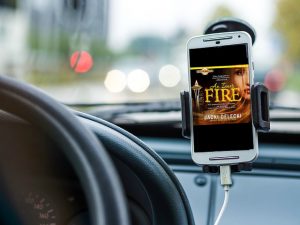 A friend of mine was moving from Virginia to Florida – a 13-hour trip in the minivan with two toddlers, a cat and a dog. She had originally planned to make the trip in two days, but ended up driving straight through. Why? Because she couldn't turn off the Harry Potter audiobook she was listening to.
Audiobooks are a great way to make the most of long hours in the car. You can listen on your own device or plug into the car's sound system so everyone can enjoy the story.  Add audiobooks to your next road trip with these easy tips:
Download the Audible or iTunes app to your cell phone or tablet before your trip and make sure it's active.
Test drive your audiobook app and device in the car. Make sure you have necessary cords and connectors.
Select a few titles before you head out. Download them so you don't need Wi-Fi to stream them.
Listen to the audio sample before selecting a new audiobook. Make sure you'll enjoy the narrator's performance to avoid being disappointed.
Take a group vote to decide on audiobooks everyone in the family will enjoy.
Choose books that are funny, entertaining and engaging.
Ask friends to recommend that favorite audiobook narrators and audiobooks.
For a chance to win one of my audiobooks, comment with your favorite audiobook or narrator.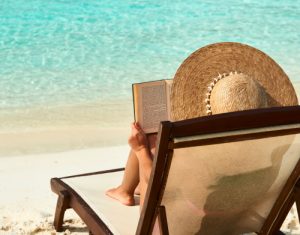 It's time to start making plans for the summer. Are you traveling? Going on vacation? Visiting friends and family? Relaxing at home with a "staycation"? Boy, just talking about relaxing summer days makes me want to start a pitcher of sun tea, kick off my flip-flops, find a shady place to set up my hammock and read a good book.
If your To Be Read pile is getting low, check out these two giveaways. You could win a bundle of Regency romances, ebooks, gift cards or a Kindle Fire or Nook Tablet. Good luck and happy summertime reading!
Follow your favorite authors on Amazon and BookBub for a chance to win 80+ historical romance plus other prizes! To participate, click here: http://bit.ly/rmh-may17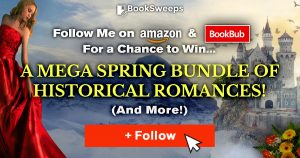 180+ Author Giveaway! Win $1,000 in Books
One Grand Prize Winner – One of every book in the event!
Multiple Genre Grand Prize Winners – Get all the books in your favorite genre!
One Winner of Each Individual Book!
To participate, click here:  https://authorsxp.com/giveaway/mega-multi-genre-giveaway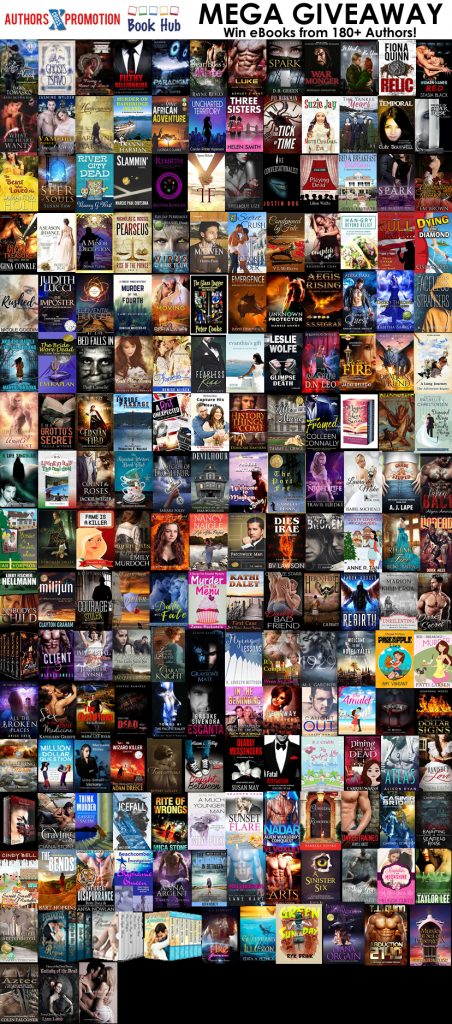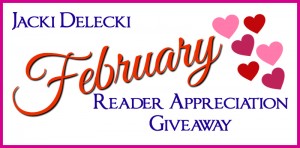 Happy February! It's time for another Reader Appreciation Giveaway. In keeping with the theme of Valentine's Day and love, I'm giving away four totes loaded with romance books and swag because I love my readers!
Want to win? Here's how:
Each week, visit my website and look for the I ♥ READERS graphic (see below).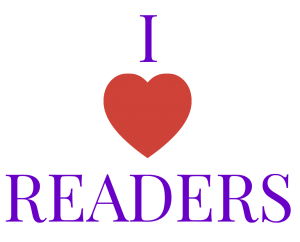 Once you locate the graphic, fill out this form or send an email to Jacki@JackiDelecki.com.
I'll announce the winner and post a reminder about the scavenger hunt on my Facebook page each Wednesday throughout February!
Good luck and thanks for being a Jacki Delecki reader!
Save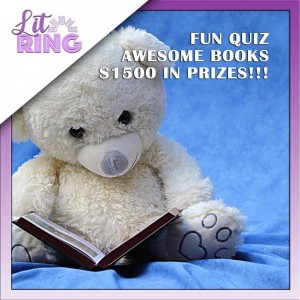 Giveaways are great…until you discover you weren't one of the lucky grand prize winners. LitRing is sponsoring a giveaway where everyone is a winner! Take the #LitQuiz to discover your next late night binge with a book tailored matched to your preferences.
Click HERE to get take the quiz. Be sure to browse the LitRing website where you can find lots of new releases, free reads and enter to win more than $1,500 in prizes.
Good luck and happy reading!
Friday, November 11, is Veterans Day. This national holiday is dedicated to honoring veterans of the armed services (Army, Navy, Marine Corps, Air Force, National Guard, and Coast Guard) who served to protect our country.
Did you know Veterans Day originated from Armistice Day, a holiday enacted in recognition of WW I soldiers? Click HERE to read more about the history of Veterans Day.
In addition to honoring the men and women who have served, I like to acknowledge the contributions of canine service members. I'm not the only American in awe of "war dogs."  There are several organizations dedicated to honoring and assisting active and retired military dogs.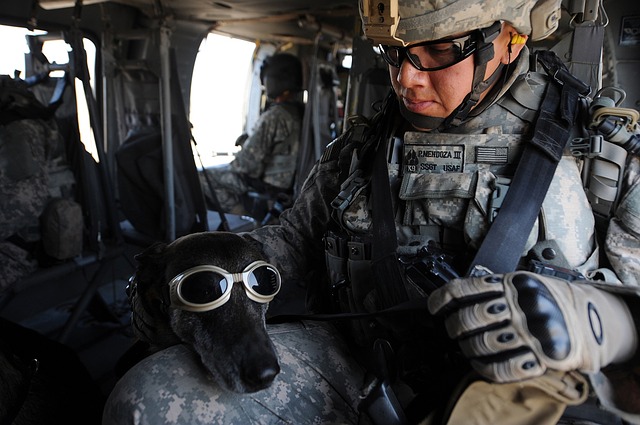 The United States War Dogs Association – features war dog history, information about the U.S. War Dogs Memorial, and how to participate with this organization.
Save a Vet – provides adoption and rescue support for military and law enforcement working dogs.
Operation Military Care K9 – collects and distributes care packages to military working dogs and their handlers.
Kevlar for K9s – works to provide bulletproof vests for working canines.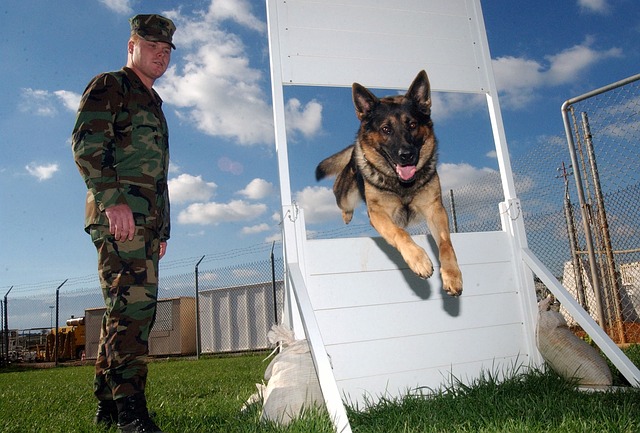 If you would like more stories or information about military working dogs, check out these sites or click HERE for a full listing of military working dog organizations/resources.
10 Things You Might Not Know About Soldier Dogs
Dogs of War: 23 Facts You Never Knew About Military Working Dogs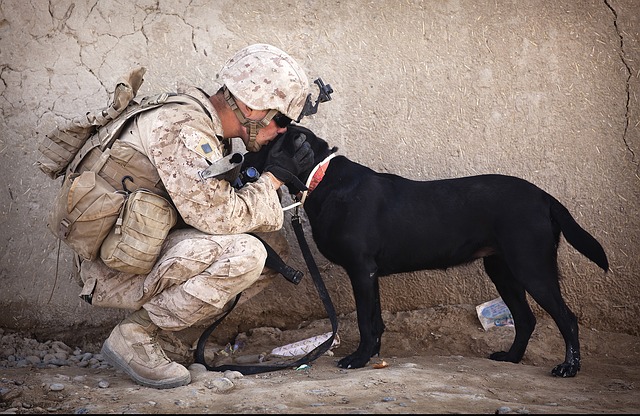 As an author, I've incorporated my passion, respect and enthusiasm for working military dogs into my contemporary romantic suspense fiction. Sergeant Nick Welby and his bomb-sniffing golden lab are leading characters in Men Under Fire, Book 3 in the Grayce Walters series.
This book is one of more than 60 titles featured in the Military Romance Book Giveaway, which includes a Kindle Fire. If you're a fan of military heroes and heroines, be sure to enter for a chance to win.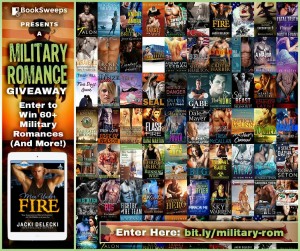 In honor of Veterans Day, I'm giving a way an ebook copy of Men Under Fire. For a chance to win, simply comment on my Veterans Day Facebook post. Here's the link: http://bit.ly/2fD26DI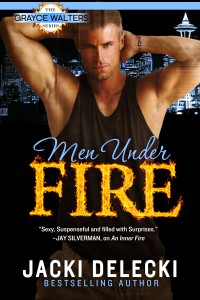 Save