#amreading
Tag
As an author and reader, books have always been a part of my Christmas celebration ~ giving books as gifts, writing books with a holiday theme, enjoying quiet time with a new book, splurging on books with gift cards, reading traditional holiday stories to my children.
Want to add books to your holiday traditions? Here are six ideas.
Build a child's library by gifting them with classics as Christmas gifts. You can start with Dr. Seuss and, as they mature, add favorites like Harry Potter.
Celebrate Jolabokaflod. "Christmas Book Flood" is an Icelandic tradition of gifting books to each other and spending the evening reading.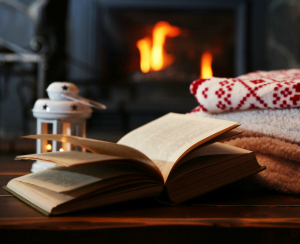 Acknowledge booksellers and librarians during the holidays. Thank those who serve readers and authors with home-baked goodies or a financial donation.
Add books to your holiday decor.  Whether it's a stack of Christmas-themed romance novels or beautifully illustrated children's stories, books on display encourage people to slow down and enjoy the written word.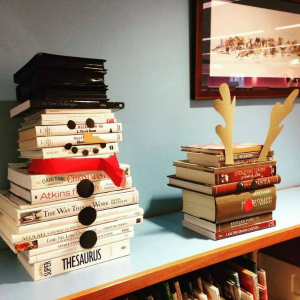 Trade favorites with your book bestie. Share a favorite book you've discovered by gifting a copy to your best friend and have her do the same for you.
Go Christmas shopping…at the bookstore. In addition to books, you can find bookish gadgets, merchandise, and other nifty items. If you have children or grandchildren, make this outing something special ~ lunch, shopping for gifts, and, of course, a book for them as well.
What is your favorite bookish holiday tradition?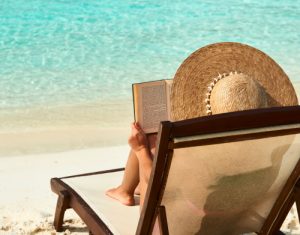 It's time to start making plans for the summer. Are you traveling? Going on vacation? Visiting friends and family? Relaxing at home with a "staycation"? Boy, just talking about relaxing summer days makes me want to start a pitcher of sun tea, kick off my flip-flops, find a shady place to set up my hammock and read a good book.
If your To Be Read pile is getting low, check out these two giveaways. You could win a bundle of Regency romances, ebooks, gift cards or a Kindle Fire or Nook Tablet. Good luck and happy summertime reading!
Follow your favorite authors on Amazon and BookBub for a chance to win 80+ historical romance plus other prizes! To participate, click here: http://bit.ly/rmh-may17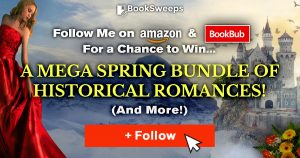 180+ Author Giveaway! Win $1,000 in Books
One Grand Prize Winner – One of every book in the event!
Multiple Genre Grand Prize Winners – Get all the books in your favorite genre!
One Winner of Each Individual Book!
To participate, click here:  https://authorsxp.com/giveaway/mega-multi-genre-giveaway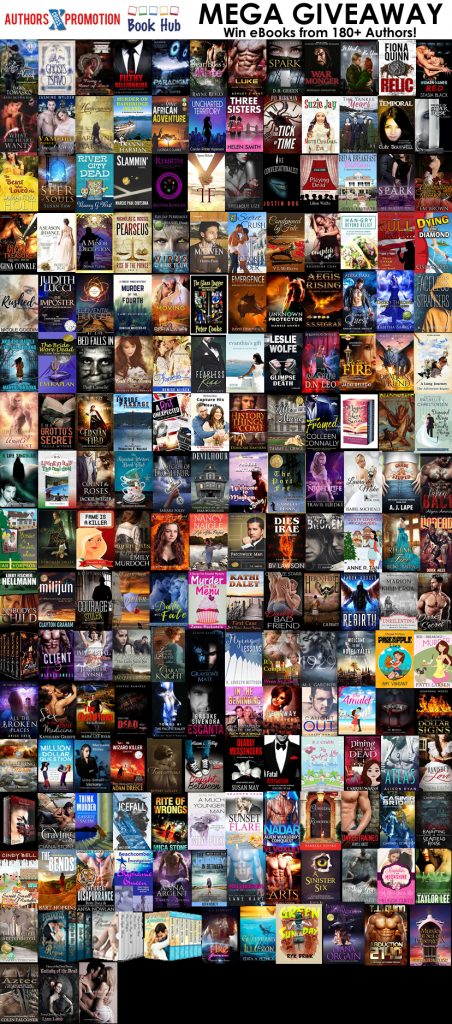 April is Stress Awareness Month. You probably already know if you are stressed out, but do you know how stress affects physical and mental health? Here are some interesting facts from the 2015 Stress in America survey conducted by the American Psychological Association:
The top three sources of stress for adults, in order, are money, work and family responsibilities.
More than one-third of adults reported an increase in stress and 78% of adults report experiencing at least one symptom of stress.
Symptoms of stress include: feeling nervous/anxious, feeling depressed/sad, constant worrying, irritability/anger, poor eating habits, changes in sleeping patterns, upset stomach, dry mouth, headaches, muscle tension, chest pains, fatigue, inability to concentrate, forgetfulness, jitters, increased frequency of colds.
Left unmanaged, stress can result in chronic, long-term health problems. Experts recommend a variety of strategies for managing stress, including exercise, deep breathing, medication, eating well, engaging in hobbies, spending time with friends/family, getting enough sleep and balancing life.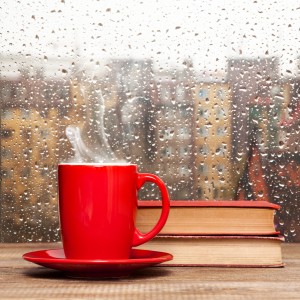 Reading is another effective strategy for managing stress. University of Sussex researchers reported six minutes of reading to be more effective than listening to music or going for a walk, reducing stress by as much as 68%.
The next time you are feeling stressed, reach for a book.
What are your other favorite stress management strategies?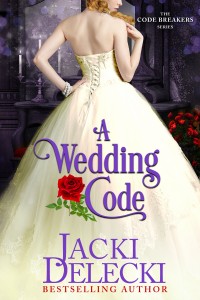 One of the reasons many readers enjoy historical fiction is that it provides a glimpse into the lives, relationships and traditions of different countries and eras. Weddings and marriage are, by far, one of the most fascinating topics to research.
Here are five interesting facts I discovered about weddings and matrimony during the Regency era while writing my upcoming release, A Wedding Code (The Code Breakers series book 5, releasing April 25, 2017).
For many centuries, marriage was not based on love, but as a strategic alliance between families for monetary, social or political gain. Marriages were often arranged when the bride and groom were still children.
Although the popularity of love matches began gaining popularity in 18th and 19th century England, demonstrating passion for one's spouse was considered déclassé.
Almack's, a London social club, became one of the most prominent "marriage marts" of Regency England. Debutantes, who once sought to be presented at the King's court, vied for vouchers from Almack's patronesses so they could be presented there instead.
Regency brides did not commission gowns exclusively for their wedding. Most gowns were re-worn. Although any color or pattern was acceptable, blue, white, silver and light-colored hues were most popular. Instead, many brides cherished their wedding shoes as treasured keepsakes.
Brides were given a wedding ring during the wedding ceremony, but men did not wear wedding rings.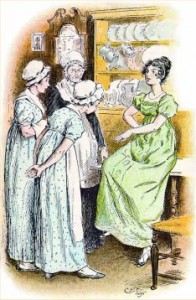 What is your favorite contemporary or Regency-era wedding tradition?
Fans of contemporary romantic suspense can now enjoy An Inner Fire, book 1 in the Grayce Walters series, on audio. Em Eldridge gives voice to the Grayce, an intuitive animal acupuncturists and reluctant amateur sleuth from Seattle.
Enjoy the trailer for this new audiobook release.
Available on Audible, iTunes and Amazon.
Grayce Walters, animal acupuncturist, harbors a secret. She hides her intuitive gifts from the world until she becomes embroiled in arson on Seattle's waterfront. As a key crime witness, Grayce must convince the attractive, logical, by-the-numbers fire investigator, Ewan Davis, that the fire she witnessed is part of a larger criminal conspiracy. Grayce embarks upon a mission to gather proof of the dangerous threat. She enlists the help of her cross-dressing best friend, her street-wise assistant, and Davis' poodle, to conduct her own investigation. As her feelings for Davis shift between white hot passion and cold fear, Grayce must risk exposing her secrets to safe Davis' life. Davis must accept things, he can neither see, nor understand to solve the mystery and finally find the love he has stopped believing in. With nudges from the protective poodle, Grayce and Davis confront shocking betrayal and international crime on the rain soaked streets of Seattle.