Writing Life
Category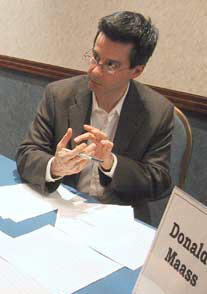 This weekend I'll be attending a Master Class presented by New York literary agent Donald Maass called "Swept Away: Writing Enthralling Fiction." This event is part of the Pacific Northwest Writers Association Summer Conference, being held July 20-23, 2017, at the DoubleTree Hotel in Seattle.
I have nine books books published and am working on my tenth. I've been to a lot of conferences and workshops. Some people might wonder why I keep enrolling in classes when I have the basics down.
That's a good question and hopefully I can provide a good answer.
Writing, like many skills, isn't something you perfect overnight or by your tenth book. There are nuances to the craft that reveal themselves as writers gain experiences, learn from mistakes, tackle new writing challenges and venture into new genres.
Think of a classically trained chef. His education begins with the basics. As he refines those skills, he learns new techniques and adds those to his repertoire. Over time, after cooking thousands of dishes (some of which were total flops), the chef might rise to the top of his field. But even once this achievement has been reached, the chef will continue to experiment and study and create new ways to prepare food.
That's what conferences and workshops do for writers. Even the bestselling authors go through this process. They may not sign up for classes, but many work and collaborate with trusted author friends or maybe an editor to keep improving their craft.
I'm excited about the knowledge I'll gain at this weekend's master class. One day you'll get to enjoy the benefits of my continuing education.
Does your career require continuing education? What kinds of lessons or workshops to you enjoy most?
Last weekend I attended the Readers & Writers Seattle event. As always, the best part of the event was meeting readers in person. Okay, I lied. The ripped cover models were the best part of the event. If you've ever attended a book signing or reader event featuring cover models, you'll just nod and agree. If you haven't….find one to attend ASAP!
Of course I was so busy enjoying the eye candy that I forgot to get photos with them. I did, however, get pictures with some of my reader and writer friends.
Some of the readers created "memory books" with a page dedicated to each author. They collect autographs and it was an honor to sign my page in this reader's book.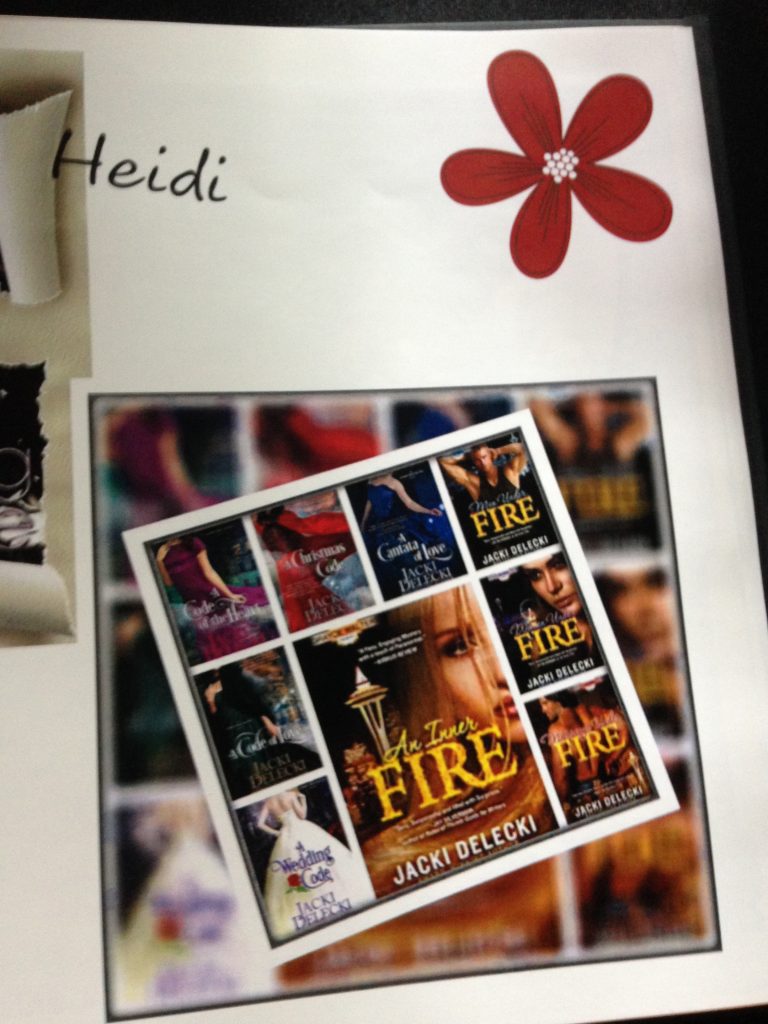 Here's a group photo taken at the event. FYI, tickets for 2018 are already on sale!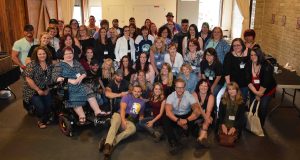 Save
Save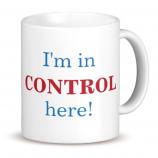 Today is I'm in Control Day. This is one of those amusing, made-up "holidays" like National PB & Jelly Day (April 2) or Blah, Blah Blah Day (April 17). The idea of "control" struck me as a timely blog topic, since I struggle with this concept when it comes to my writing career. Is control reality or myth? Let's see…
Yes, I am in control
As an author, I control many factors: what I write, release dates, marketing strategies, price point, distribution, cover art, social media content, newsletter outreach and participation at reader/author events. I also have complete creative control.
No, I am not in control
When I sit at my desk and make decisions about my books and publishing career, it feels like I'm in control. I ponder and plan, carefully considering each factor for maximum success.
And then I release my book and realize I have zero control.
I cannot control who buys my books, what reviewers say about my books or if my books will be bestsellers. It's daunting to realize how much control other people have when it comes to my books–readers, reviewers, bloggers, advertisers and booksellers.
It's really a collaboration
Absolute control is never a good thing. Relationship experts encourage people to learn how to compromise so that everyone walks away from a negotiation with something that matters to them. I think collaboration might be a better approach than struggling to control everything.
If I collaborate with my publishing partners (readers, reviewers, bloggers, advertisers, booksellers, editors, agents, other authors), then we all stand to benefit. My publishing career will grow and expand. Readers will enjoy well-crafted romantic suspense stories. Reviewers can write honest, positive reviews. Advertisers can trust they are promoting a quality product.
The only bad part about this? I'm going to need a new mug for my Starbucks passion/green tea.
Save