Holidays
Category
I'm thrilled to be part of the boxed set ROMANCING THE HOLIDAYS, which features 12 holiday romance stories from New York Times and USA Today bestselling and award-winning authors. Get a bonus Christmas recipe book, plus support cancer search. A portion of the proceeds raised from the sale of this book will benefit cancer research.
ROMANCING THE HOLIDAYS is now available for preorder and will release November 14th.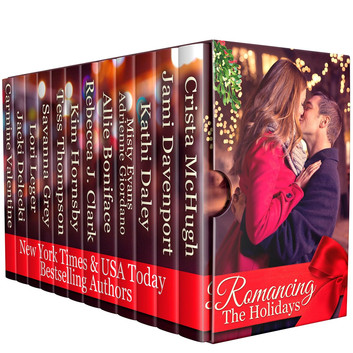 The season of Mistletoe and Christmas Cookies is almost upon us and we are proud to bring you 12 Holiday Romances! Snuggle up by the fire and enjoy this season like never before. From Sweet to Sizzling, From Maui to Washington DC, all our Romances have page turning love stories.  CHRISTMAS RECIPE BOOK INCLUDE COOKIES. TURKEY, APPETIZERS, AND MORE!
Crista McHugh – Let Your Heart Be Light
Falling for her late husband's boss will either lead to delight or heartache for Maureen Kelly.
Jami Davenport – Love At First Snow
Dr. Sarah Whitney opens her animal hospital to a needy kitten and a tough athlete with soft side.
Kathi Daley – The Cat of Christmas Past
Softening a heart and saving a group of tenants, leads to an unsolved mystery with the help of Ebenezer, the cat.
Misty Evans/Adrienne Giordano – Holiday Justice
Uncovering a theft ring of Christmas toys, Grey wants justice without ruining Christmas for Sydney's women's shelter.
Allie Boniface – Miracle of Love
A blizzard and dire circumstances throw friends Mick and Annie together to either fall in love or separate for good.
Rebecca J. Clark – Christmas in Stilettos
A marriage of convenience, a temporary situation. Christmas is a time for love. And miracles.
Kim Hornsby – Maui Kalikimaka
Lena needs a Christmas distraction and Kalani needs somewhere to sleep and when a mutual friend offers a beach house, they get what they need, and more.
Tess Thompson – The Santa Trial
Duty throws Rena into the jury box to judge the case of a Santa impersonator, and discover someone she never expected.
Savanna Grey – Picture Perfect Holiday
As an independent photographer, Lindsay doesn't want commitment but sexy as sin, Luke Davis soon proves her wrong.
Lori Leger – Tinseled Up In Texas
Will Niki Reeves find enough Christmas spirit to grant Tex Broussard the gift of a second chance?
Jacki Delecki – A Marine's Christmas Wedding
Mission over, two Marines who posed as a married couple can't seem to shake the idea of love.
Carmine Anderson – One Step Over The Mistletoe Line
Claire needs secluded time to think over a marriage proposal when a handsome neighbor appears at her cabin door.
Today's blog might seem a bit off topic, but I wanted to share a suggestion with my friends and readers. Consider this a Public Service Announcement for anyone who loves to travel.
GET A PASSPORT.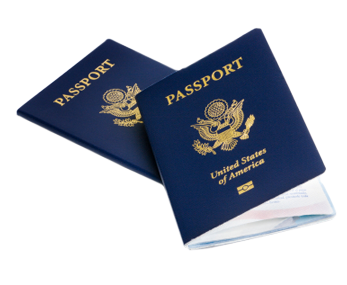 I've had a passport for years, and I often assume most people have this pocket-sized blue booklet. A casual conversation with a friend of mine revealed that isn't necessarily the case.
My friend mentioned that she unexpectedly had an opportunity to travel to Europe but was now in a mad scramble to get a passport. The process seemed straightforward enough…until she ran into problems with her birth certificate. She had to order a new one online since she no longer lives in the state where she was born. No problem, right? Wrong. That process was supposed to take two weeks and now four weeks later, she's getting nervous.
So why do you need a passport…especially if you aren't planning to travel abroad?
The most obvious reason is never say never. Like my friend, an unexpected opportunity to travel may present itself and you'll be glad you're prepared.
International travel will increase by 35% over the next 10 years, according to a 2016 study conducted by VISA. While work, finances and family obligations may preclude international travel right now, your situation may change in the not-too-distant future.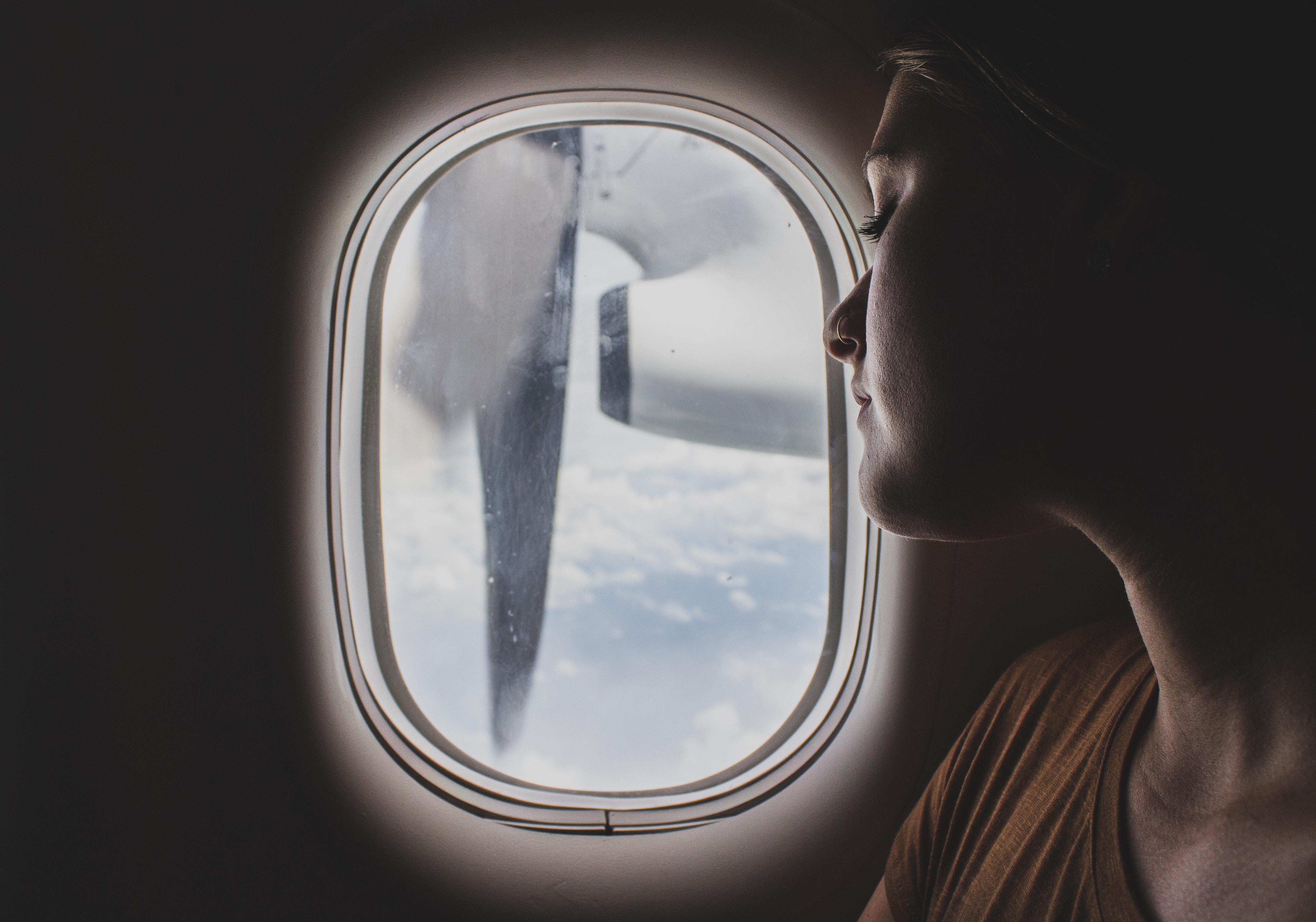 Any international travel, even venturing into Canada and Mexico from the U.S., requires a valid passport (or passport card). Dreaming of a Caribbean cruise? You'll need a passport. Invited to a destination wedding in Cabo San Lucas? You'll need a passport. And what happens if you win an all-expense paid Mexican vacation from LIVE! with Kelly & Ryan? You'll need a passport!
Be prepared for any eventuality. In the event a close friend or family member experiences an emergency situation while traveling outside the U.S. and needs help, you'll be ready to help out if you already have a passport.
Get it now to save money. The average cost of a passport is $140. There are additional costs for expedited services and the application fee could increase in the future.
A passport serves as a secondary form of photo ID. If you lose your driver's license or other important documentation, having a passport on hand can minimize the inconvenience.
Don't have the extra cash to get your passport? Put it on your wish list. The next time someone asks what you want for your birthday or special occasion, tell them you want a passport. Just be sure to send them a postcard from your first international destination to say thanks. (A check for $140 along with a passport application makes a terrific graduation gift also!)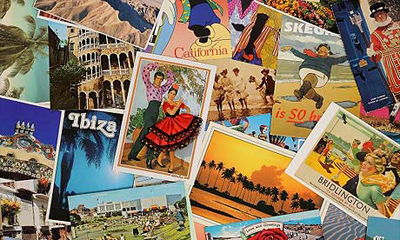 If you're ready to get started or want more information, visit the U.S. Passports & International Travel site.
Keep your Fourth festive (and your summer sunny) by implementing these strategies to keep pets safe and healthy. It is especially important to consider the welfare of your pets during Fourth of July celebrations because many are terrified of fireworks and loud noises.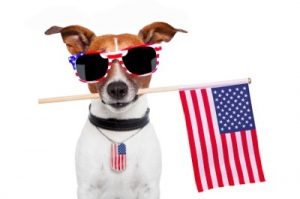 Keep pets indoors.
Use only pet-specific products such as bug repellant and sunscreen.
Prevent pets from drinking alcohol, which can poison them.
Outfit pets with ID tags and/or microchip. Keep a clear, current picture of your pet in case they get lost.
Do not use fireworks around pets.
Keep harmful chemicals such as lighter fluid and citronella products away from pets.
Don't give pets table food. Many human foods are hazardous to animals.
Supervise children around pets who may be agitated or frightened by loud noises. Additionally, make sure children do not inadvertently leave behind toys, such as glow sticks, which dogs may chew and ingest.
Secure your pet in a safe, quiet, comfortable area at home while you enjoy fireworks and celebrations.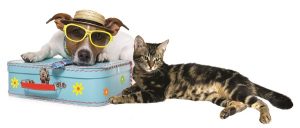 If traveling with your pet, bring health/vaccination certificates. Check any requirements if you are traveling internationally or flying.
Plan ahead to find pet-friendly hotels.
Install pet restraints, pet barriers or use a travel crate in your vehicle to avoid your pet being injured in an accident or distracting the driver.
Pack pet gear for your road trip: water bowl, toys, dog food, leash, grooming supplies and pet first-aid kit.
Never leave pets alone in an unattended vehicle, especially in hot weather.
Know the signs of heat stroke (rapid panting, bright red tongue, thick sticky saliva, weakness, vomiting, diarrhea) and proper treatment.
Share your pet safety tip!
Thanks to everyone who sent me an email to share their plans for the Memorial Day weekend. Many people indicated they would be spending time with family, enjoying the warm weather, gardening, cooking out or simply enjoying the extra day off from work.
I was touched by several of the responses and wanted to share them with you. But first, congratulations to Mary Lou H., the randomly selected winner of a complete ebook collection of my Grayce Walters series, which features military heroes and heroines, plus a $10 gift card to the ebook retailer of her choice.
I am grateful to all those who serve and sacrifice, now and in the past.  Thank you.
All weekend, any of the family sees a vet eating out, we are going to pay for their tables' meals.  It is our way to say Thank You for your service. – Vicki S.
We are going to have a BBQ, beer and lots of family and friends. This is a special day for us; my whole family served in the military most of us are Vietnam Veterans. – Dale W.
My husband and I will be spending the weekend with our son, who is in the service.  He is deploying out to the Middle East for a year. – Sonya B.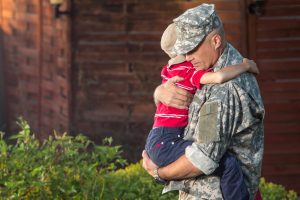 I will be spending Memorial Day with family, reflecting on the loss of my brother-in-law, who served in Vietnam. Also, planning with family on the proclamation for my nephew (Marine) who is retiring after 28 years, this June. – Deborah N.
I am planning to write some letters to thank the service members that are in my church for their service. – Holly F.
We travel to my husband's family in Tennessee where this holiday is still referred to as Decoration Day (because each family buys tons of floral arrangements to decorate the tombstone markers for every deceased member of the family).- Peggy
I am a leader of a Boy Scout troop and we always participate in the placing of flags on veteran's graves for Memorial Day, marching in the local parade and then the correct removal of the flags and disposal of those which are no longer suitable for use.  This day means a lot to me, since both parents and multiple relatives have served in the military. – Cathy B.
This Memorial Day, I will be at a memorial service that will honor those who have given their all for this country. I hope everyone will honor our military. It's not just those who wear the uniform, it's their family as well. They give just as much! – Marlene M.
For this Memorial Day I will be going to a family get-together. All the family shows up and that includes friends. Before eating we have a moment of prayer. We all have a good time catching up on all the family news. – Sharon E.
We will be having a special church service on Sunday honoring our fallen.  We have a number of active duty military.  Their squad recently had casualties on their last mission in the Middle East.  After our church service, we are having a church picnic and we'll be playing cornhole and horseshoes.- Linda R.
My in-laws recently moved to Arizona so we will be having a small family barbecue.  I only wish that I could be near my father and step-mom in Illinois though.  My dad is a retired Marine of 20 years and we are extremely proud of him for that. – Cyndi J.
There will be a service in my hometown of Middleport, Pennsylvanian. This is done every year for Memorial Day. This year is a little sad. My father who was stationed in Pearl Harbor when the Japanese attacked passed away last December. He always honored Memorial Day. The flag over our Memorial Gardens is flying in his honor. – Pat H.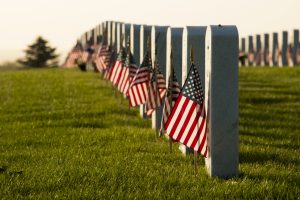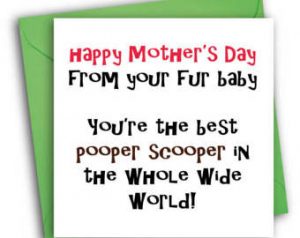 I saw this adorable greeting card and it reminded me that Mother's Day means different things to different people. The second Sunday in May has become a celebration of motherhood in many forms, an all-encompassing acknowledgement of the caring and nurturing contributions of all women in our society.
That includes all the fur baby moms.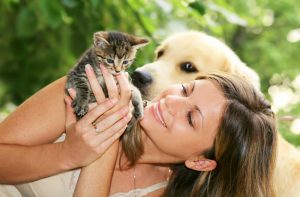 Being a mother is all about dedication, unconditional love, teaching, tending, healing, inspiring and encouraging others. For all of those moms who love and adore their fur babies, have a wonderful Mother's Day!
If you have a fur baby, share a photo and tell me how you'll be celebrating your special day.
Save
Save