Blog
October 31st is best known as Halloween, but in Scotland and Northern England, it was also known as Nut-Crack Night. During the Regency, you would throw two hazelnuts into a fire — one represented you and one your love. You would say the rhyme:
If you hate me spite and fly
If you love me burn away
If the nuts flew apart, you knew you weren't meant to be, but if they burned next to each other, you knew it was true love.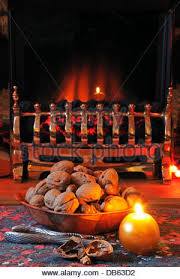 We have talked before about dogs being popular pets during the Regency, but what about cats? Many people did keep cats as well, but they were thought of more as useful pets to catch mice. Some people would have 5 or more cats living in their home as a natural mouse-catching service.
What types of pets do you have?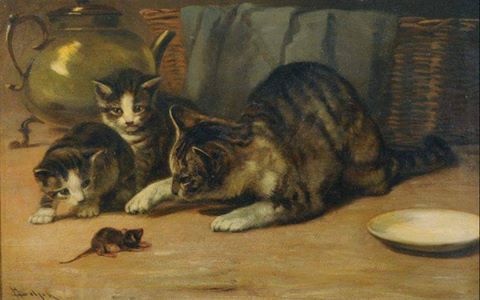 Did you ever play Pick Up Sticks? In Regency times, this was one of the most popular games, then being called "Spillikins." Even Jane Austen wrote to a friend that her Spillikins set was "a very valuable part of our household furniture."
What are your favorite contemporary games?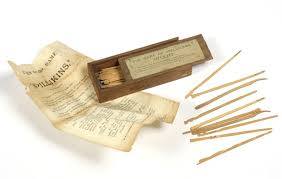 As an author and reader, books have always been a part of my Christmas celebration ~ giving books as gifts, writing books with a holiday theme, enjoying quiet time with a new book, splurging on books with gift cards, reading traditional holiday stories to my children.
Want to add books to your holiday traditions? Here are six ideas.
Build a child's library by gifting them with classics as Christmas gifts. You can start with Dr. Seuss and, as they mature, add favorites like Harry Potter.
Celebrate Jolabokaflod. "Christmas Book Flood" is an Icelandic tradition of gifting books to each other and spending the evening reading.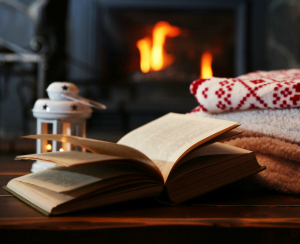 Acknowledge booksellers and librarians during the holidays. Thank those who serve readers and authors with home-baked goodies or a financial donation.
Add books to your holiday decor.  Whether it's a stack of Christmas-themed romance novels or beautifully illustrated children's stories, books on display encourage people to slow down and enjoy the written word.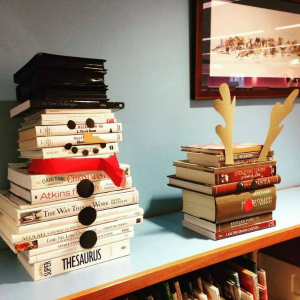 Trade favorites with your book bestie. Share a favorite book you've discovered by gifting a copy to your best friend and have her do the same for you.
Go Christmas shopping…at the bookstore. In addition to books, you can find bookish gadgets, merchandise, and other nifty items. If you have children or grandchildren, make this outing something special ~ lunch, shopping for gifts, and, of course, a book for them as well.
What is your favorite bookish holiday tradition?
Thanksgiving is synonymous with a bounty of wonderful, delicious food items, many of which we only enjoy this time of year. While our tables are loaded with Butterball turkeys, green bean casseroles, stuffing and pumpkin pie topped with Cool Whip, the "feast" prepared by early settlers and Native Americans was a much simpler meal.
Thanksgiving, as we know it, dates back to November 1621 when Pilgrims newly arrived on the shores of America gathered with Wampanoag Indians for a fall harvest celebration.
While they might have consumed turkey at their feast, they may have also consumed  ducks, geese or swans. Herbs, onions and/or nuts were "stuffed" into the birds for flavor. Many culinary historians speculate that deer might also have been offered and agree that seafood, such as mussels, clams, lobster and bass, were likely served.
The meal also includes other bounty, such as blueberries, plums, grapes, gooseberries, raspberries, cranberries, onions, beans, lettuce, spinach, cabbage, carrots, peas, squash and cornmeal mush.
What did not appear on at that first Thanksgiving feast were potatoes, either white or sweet. These weren't introduced outside of South America until the late 1500s.
What is your favorite Thanksgiving Day dish? Is there a single food item that defines this very American holiday for you?
(Source: History.com).