Blog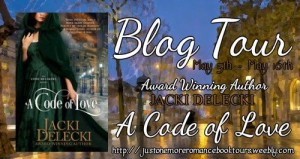 The blog tour for A CODE OF LOVE is underway now through May 16.  Get in on a chance to win a $15 Amazon gift card and a Kindle version of A CODE OF LOVE.  I'll be looking for you!
I am thrilled to announce that both A Code of Love and An Inner Fire will be released as audiobooks in July 2014.
This is my first foray into the creation of audiobooks, and it has been both overwhelming and exciting. As each chapter is narrated, I review the recording and collaborate with the narrator to make any changes or revisions. It's quite an experience to hear your characters and story come to life.
Pearl Hewitt,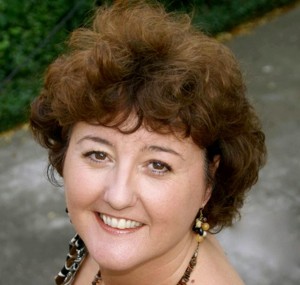 an amazing British voice actor and narrator, is working with me on A Code of Love.
Stay tuned for more information on the release of both audiobooks!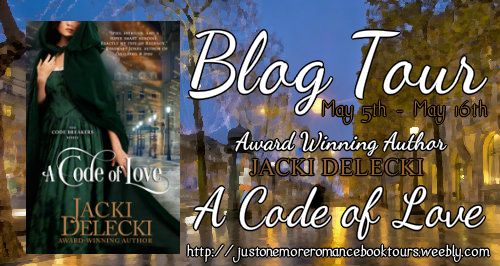 Tomorrow I start a Book Review and Blog tour for A Code of Love.Come over to win a copy of A Code of Love.
Dear Readers,
Thank you for your support of my books. I promise not to inundate you with newsletters, but I want to keep in touch with all of you. I'm aiming to send my next newsletter in April or May with a sneak preview from WOMEN UNDER FIRE.
Currently, I'm in the research mode for WOMEN UNDER FIRE, hopefully to be released at the end of July, 2014. I thought you'd like to hear what I've been doing so far. Recently, I attended Gay Bingo Night, a fundraiser for Lifelong Alliance for Aids. If you've read An Inner Fire, you'll remember that James was dressing to attend Gay Bingo. I have a feeling that James will be attending Gay Bingo in Women Under Fire.
I've taken the Duck Tour, a land and water tour of Seattle on a World War II amphibious landing craft. I wanted a fresh view of Seattle. I don't want to give anything away about where the big suspense scenes will take place, but I did want to get a closer look at the downtown waterfront of Puget Sound.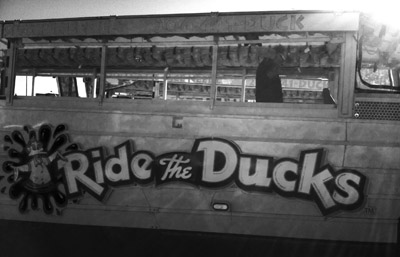 For doing research on developing my new characters, I've spoken with a national expert on terrorism. He is a big fan of Grayce Walters and was thrilled to help me. I've also reconnected with a psychiatrist who had previously helped me when I was developing the premise of Angie, the missing veteran with PTSD.
For A CODE OF LOVE readers, I'm also doing research for The Code Breaker Series. I'm going to be in Washington, DC and will visit again the National Spy Museum. I love spies and their stories. The next book will be the story of Michael, Henrietta's brother. I hope you got a sense of how much I like Michael. I have great adventures and a tender romance planned for him.  I don't yet have a title for Michael's book.
To subscribe to my newsletter which also includes exclusive excerpts, please sign up using the subscribe form at the top of the right column on this page.
Hope you'll enjoy. Sending all my best.
Jacki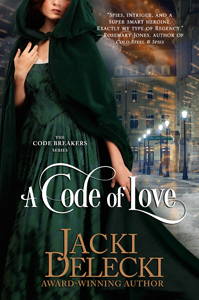 A Code of Love
By Jacki Delecki
Available now at:
Amazon Paperback
Amazon Kindle
Barnes & Noble Paperback
BN NOOK
Smashwords
A Code of Love (The Code Breakers Series)
So incredibly good I'm so upset it is over!  This had everything I love in a good read.  An engaging romance with two equally matched characters. Lots of excitement and intrigue as the 19th century tale of espionage unwinds and a wonderfully smart and strong heroine who behaves with intelligence and bravery.  I really wish there are books like this coming from this talented author!
Books with Leti Del Mar